Description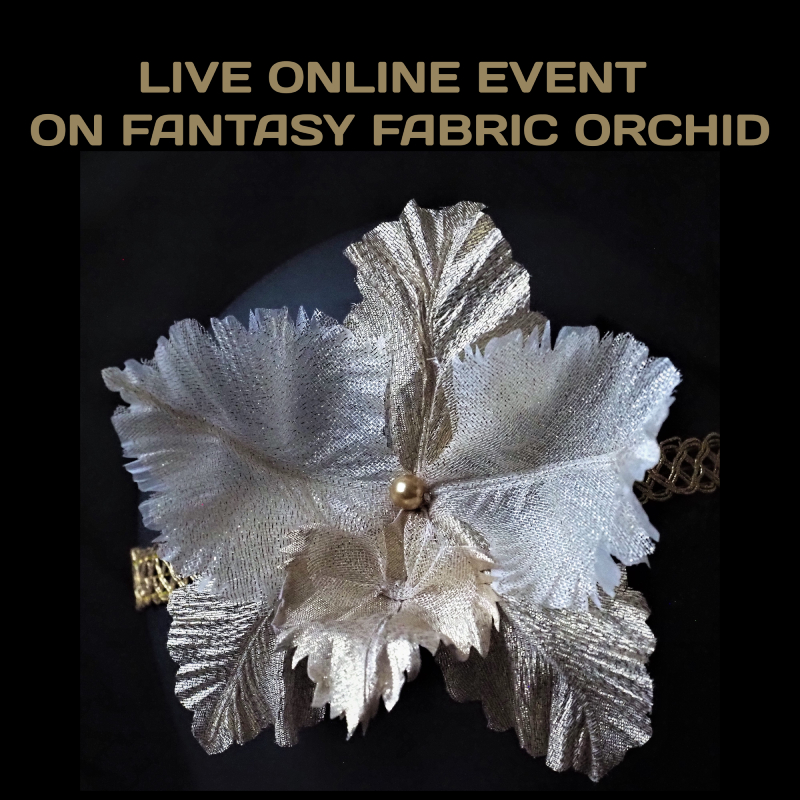 The Fantasy Fabric Orchid DIY kit has been designed to go with the
Online Event on Fantasy Fabric Orchid.
Although this fabric taster kit is optional, the fabrics provided are perfect for making stunning festive orchids in a GOLDEN or SILVER finish.
The Fantasy Fabric Orchid DIY kit contains sufficient materials for creating 2 fantasy fabric orchids in different sizes and includes the following selection:
❀ Metallic Satin
❀ Mediumweight metallic fabric
❀ Lightweight metallic fabric
❀ Metallic laminated organza
❀ thin backing fabric
❀ wires
❀ 2 beads
All the fabrics are factory stiffened and ready to be used. They can also be further dyed in the colours of your choice.
If you prefer, you can buy these fabrics individually.
Limited quantity available.
Should you have any queries or questions please contact us before placing an order at enquiries@presentperfectcreations.com