If it is not totally clear as to how to download .pdf or video tutorials, please spare a minute and read this short note.
After you have purchased the tutorial please check both your inbox and spam folders for an email confirmation of your order from this website. It should look very similar to the one in the picture below: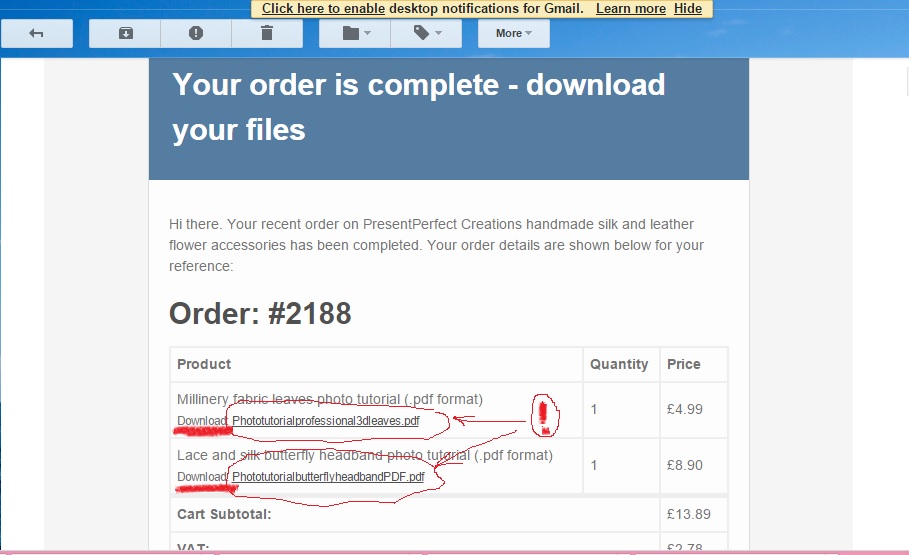 There highlighted with red pen there are clickable links which once pressed would start the download process to your computer.
The video tutorial is also accessed via a downloadable pdf which contains the links to video, picture and text files required for a particular tutorial.
We hope this helps. If the problem persists or the confirmation email with links is nowhere to be seen please contact us at enquiries@presentperfectcreations.com
Have a lovely time creating!