Description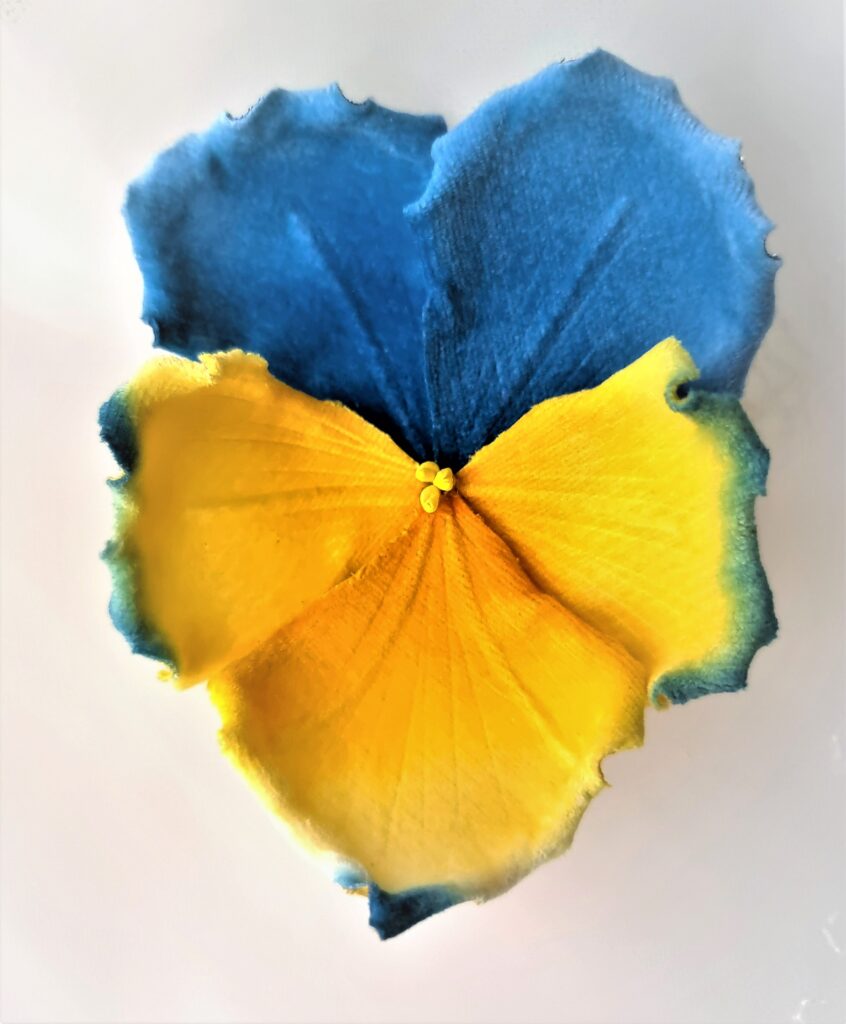 This is a CHARITY demonstration to support the people of Ukraine following the destruction of the Kakhovka dam near Kherson  in southern Ukraine which has left thousands of people in peril.
All the proceedings from the sales of this demo will go to the British Red Cross. Ukraine Appeal.
Modest yet sweet pansies have been around for centuries. Their velvety petals in a variety of colours and colour combinations make them a perfect lapel or hat trim. The right choice of fabric can add a vintage flair to this well known and still so popular flower. Or you can experiment with less conventional materials like denim etc.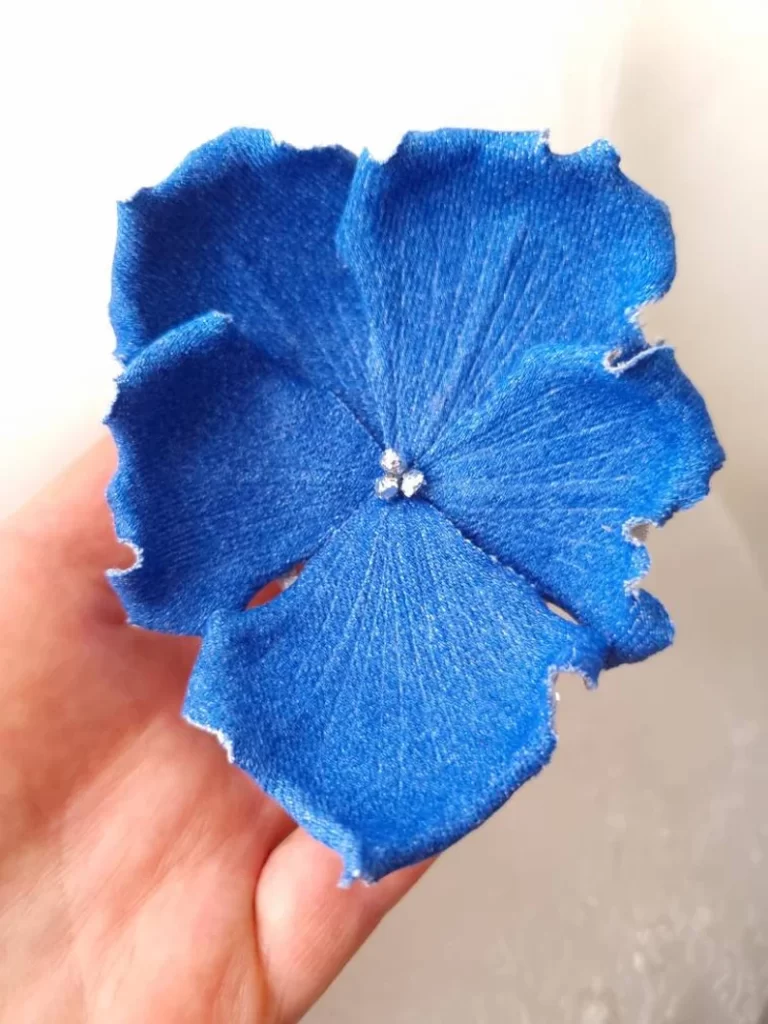 Velvet Pansies with their five sculptured petals are a stunning and indeed sweet floral arrangement. However do not be misled by the fact that the pansy has only got 5 petals. With so few petals, there is nowhere to hide imperfections.
This video demonstration is aimed at beginners in flower making.
The main features:
🌸 how to back fabrics for sculpted petals
🌸 how to shape pansy petals using minimum effort and no specialist tools
🌸 how to assemble the jumbo pansy
🌸 how to finish the pansy into a wearable floral pin (new method)
Level:  beginner (requires neatness and patience, some previous experience in fabric flower making is helpful but not essential)
Time: about 2 hours on average (plus the drying time)
You are welcome to use factory dyed velvet for your pansies. Make sure you have stiffened it before use. I am sharing my velvet stiffening method in this blog post here.
In case if you prefer to work with diy kits I am happy to offer kits for this demo. Please find more information on velvet pansy DIY kits at
Please have a look at the list of materials and tools and if you are not sure you have everything you need please convo us before buying the velvet pansy tutorial to clarify any questions you might have.
Purchase this tutorial now and you will be able to download it the minute your payment has cleared.
To open the file with a tutorial you will need a programme called Adobe Reader (or similar), and it is free to download online.
PLEASE NOTE: NO MATERIALS are included in the price. The price you pay is for a .pdf ebook. There is no charge for postage.
ATTENTION OUR EU CUSTOMERS: Since January 1st 2015, all digital goods (including electronic, telecommunications, software, ebook and broadcast services) sold across EU borders have been liable under EU law to EU VAT charged in the country of purchase, at the VAT rate in that country. The price for this product is displayed exclusive of VAT.  The final price including VAT of your country will be recalculated accordingly and shown on checkout.
To be amongst the first ones who receive new tutorials and specials offers on them please feel free to subscribe to our blog here