Description
Fabric mimosa demonstration this February!
Who doesn't know beautiful mimosa and its golden yellow scented blooms? Yet, to create one out of fabric is no easy task.
Luckily there are a number of options avaialble to us that can be explored, tried and tested in order to achieve a realistic looking (or as close to it) hand crafted mimosa.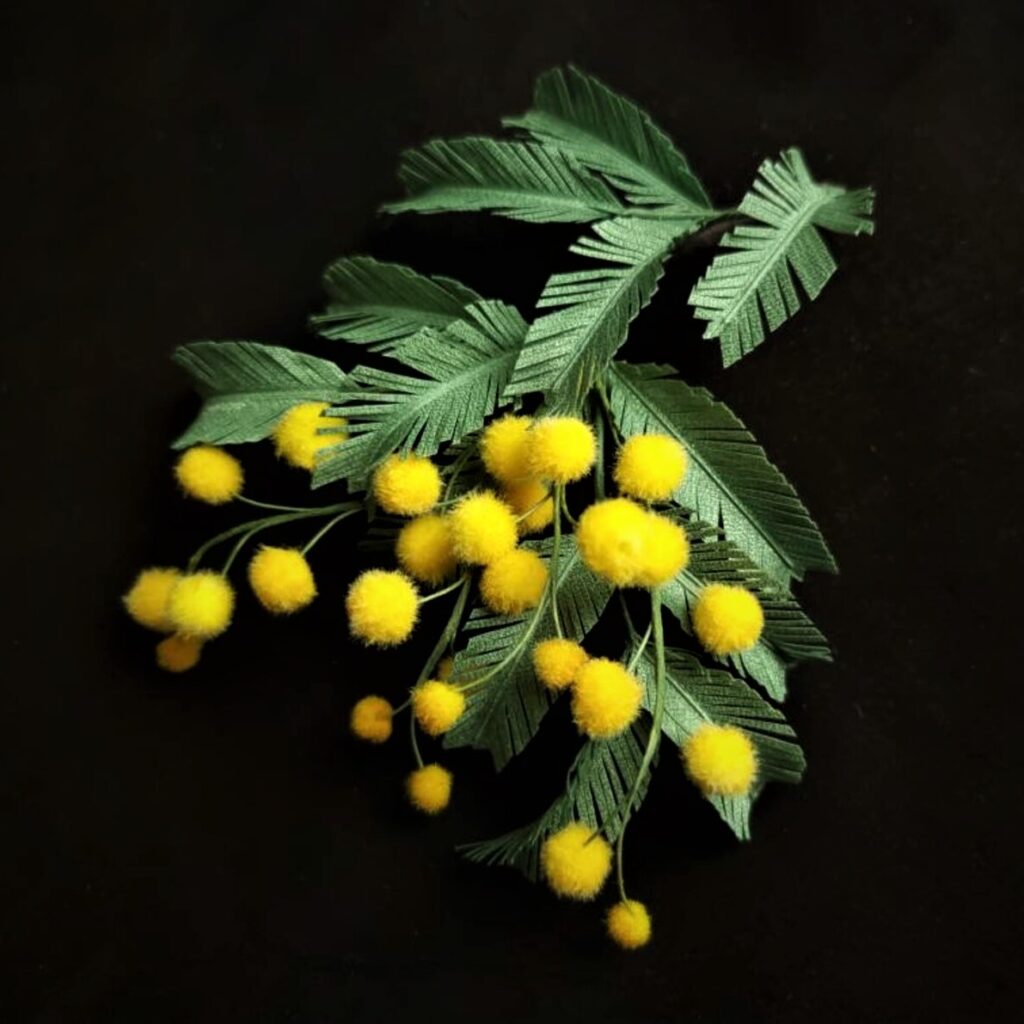 Join Svetlana for a talk and practical demonstration and learn 3 (and counting!) ways to create your own wearable fabric mimosa blooms. This late wimner / early spring flowering plant is perfect for decorating a lapel or a headpiece for this time of year.
The demonstration is suitable for all levels and can be recommended even to those students who do not have flower shaping tools. If you have them, you might be able to use them to enhance the design.
At  the end of the talk Svetlana will answer your mimosa related questions, if there still are any left.
TIME: 16-00 UK time (11-00 am EST) on 24 February 2023.
DURATION: about 90 minutes
Connection via Zoom
A recording of the Fabric Mimosa demo will be available to access after the event for the registered participants after the event.
❀ ❀ ❀ ❀ ❀
In case if you wish to order DIY kits for making the Fabric Mimosa brooch as seen in the photo, please request one by emailing us at enquiries@presentperfectcreations.com
The list of the required tools and supplies will be provided before the Fabric Mimosa Demonstration to all the registered participants.
In case if you have any questions, please do not hesitate to get in touch at enquiries@presentperfectcreations.com before booking your spot.
For all the previous recordings of Live Demonstrations visit my Demo Library here.