Description

 NEW!
If you enjoy my monthly demos, would like to develop your flower making skills and master new designs whilst keeping your education costs low I am happy to offer you my new subscription.
Recently I have launched a PATREON account, where I am working to establish a CREATIVE CLUB of FLORA FANS. For a small monthly fee (currently $20 USD for the first 30 patrons) as a member of the club you are able to enjoy a number of perks and benefits. One of these benefits includes my Monthly Live Online Demonstrations.
Join

my Creative Club

now  and you will take part in the From Flower to Seed demonstration this month as part of your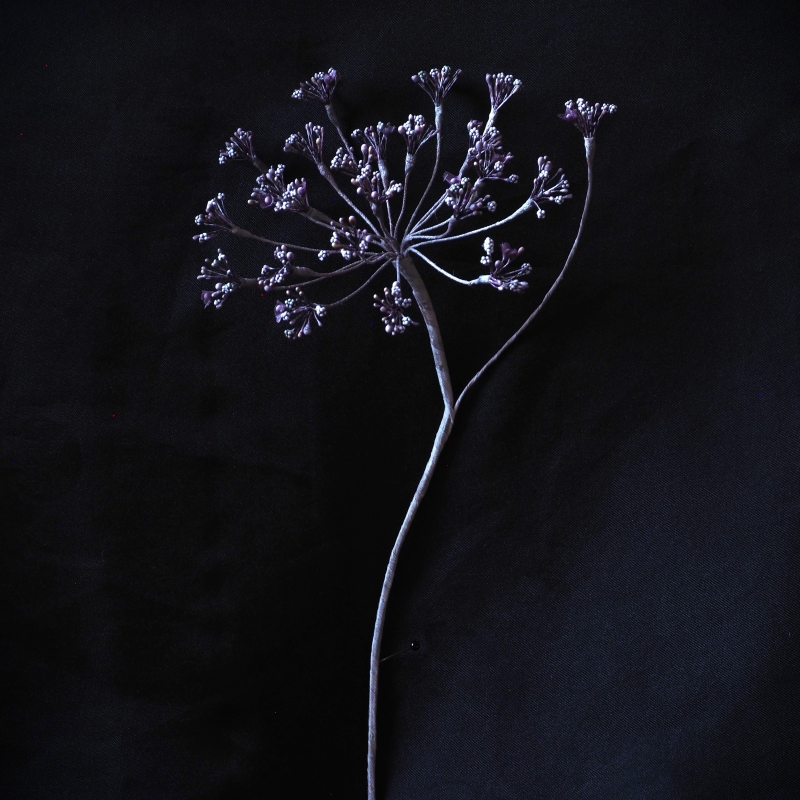 subscription.
When summer is over and all the flowers are gone, what is left?
Actually, quite a lot.
Nature is so clever that even when there are no bright flowers around, she offers us colourful leaves, seed heads and fruit to get inspired and enjoy.
In this demonstration we are going to be exploring seed pods and seed heads that add interest and texture to the autumn garden.
I do believe they will add a lot of interest to our handmade designs, too. During the demo we are going to make 3 exciting seed structures:
1. Scabiosa Stellata seed heads
2 Lunaria Annua seed pods
3 Fennel Umbrella seed heads
In order to make these plants I am going to show new unusual techniques which you will be able to use in your designs and not necessarily making these particular seed heads. For example, the fennel umbrella structure can be turned into a stunning headpiece whilst scabiosa made of metallic fabrics becomes whimsical evening buttonhole or a brooch.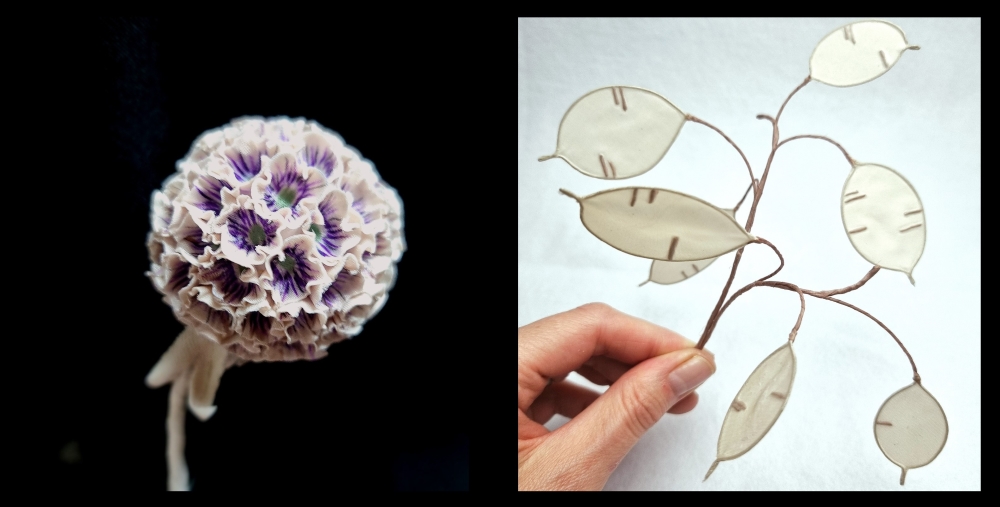 The demonstration is suitable for all levels. Flower shaping tools are not necessary for making all the designs but will help create sculptured 3D elements.
At  the end of the talk I will be answering your burning questions, if there are any left.
TIME: 16-00 UK time (11-00 am EST) on 30 October 2023 (MONDAY)
DURATION: about 90 minutes
Connection via Zoom
A recording of the Flower to Seed demonstration will be available to access after the event for the registered participants of this demo.
❀ ❀ ❀ ❀
The list of the required tools and supplies will be provided before the Flower to Seed Demonstration to all the registered participants.
In case if you have any questions, please do not hesitate to get in touch at enquiries@presentperfectcreations.com before booking your spot.
For all the previous recordings of Live Demonstrations visit my Demo Library here.