Description
Let's put all those little scraps of leather to good use and create a cute miniature leather hat trimmed with even more miniature florals.
This miniature hat makes a perfect little gift for a hattie friend!
Join Svetlana for a talk and practical demonstration on this sweet miniature hat created out of genuine leather.
Learn a clever way to shape the hat and trim it with a variety free hand cut florals to achieve a number of completely different looks.
Turn the cute miniature leather hat into a brooch or a hair clip, a girls headpiece or any other wearable peice of your liking.
At  the end of the talk Svetlana will reply to your miniature leather hat related questions, if there still are any left.
TIME: 16-00 UK time (11-00 am EST) on 3 June 2022.
DURATION: about 90 minutes
Connection via Zoom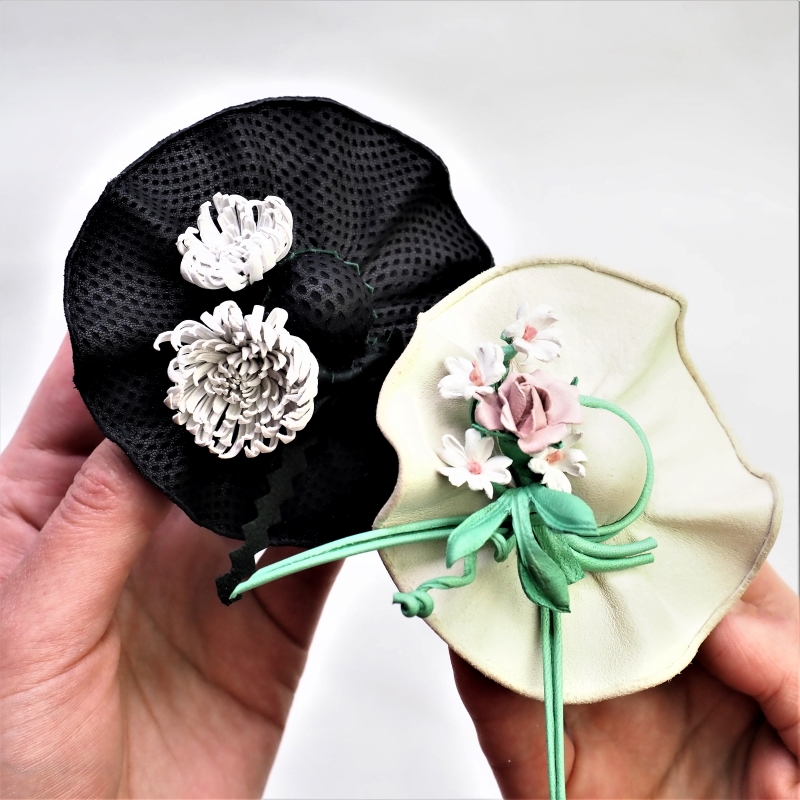 Millinery tools required
A recording of the Miniature Leather Hat demo will be available to access after the event for the registered participants for you to rewatch again when using the demonstrated techniques in your own creations later.
To book your spot choose how you would like to take part in this online event:
❀ talk only
❀ talk + DIY kit  (on request)
If you have any questions before placing your order, please feel free to get in touch with Svetlana at enquiries@presentperfectcreations.com
You will receive the list of materials and supplies as well as the templates before the online event.
❀❀❀❀❀❀❀❀❀❀❀❀❀❀❀❀❀❀