Description
This silk peony tutorial introduces the elements of flower arranging techniques (the making of a buttonhole) and well as teaches how to make a semi open silk peony and silk berries that can be used in other designs. You will find it particularly useful if you want to learn how make a realistic looking peony flower for weddings and other peony accessories.
A peony. As extravagant as it is short lived. These romantic delicate blooms are one of the most frequently requested by brides. Now you can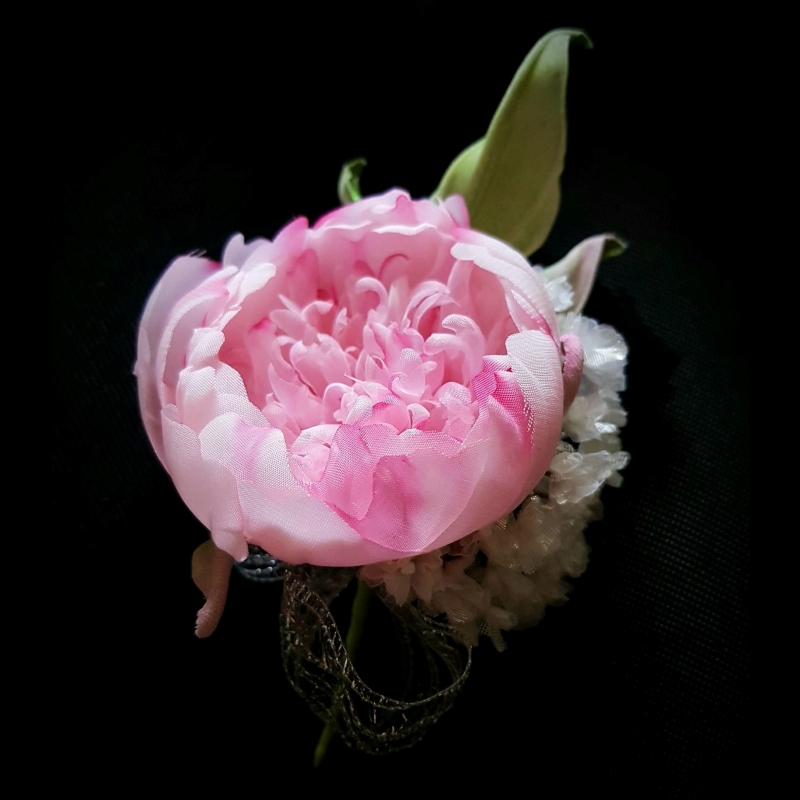 defy their short natural period and have peonies blooming for you at any time of the year.
The thorough step-by-step detailed photo tutorial reveals the secrets of a delicate semi open silk peony with foliage as well as hypericum berries. You will be able to create a wearable buttonhole with a silk peony and hopefully many more wonderful pieces with this popular flower.
With more than 230 pictures explaining in detail the whole process of creating your own silk peony buttonhole, the 127 page pdf tutorial (no hard copy is available) will unlock the secret of this brides' favourite. Silk peony flowers  can be used in wedding designs, hat trims, as hairpieces and other accessories. I have included the pattern which you can enlarge or reduce in size depending on your project. The silk peony tutorial comes with 2 additional videos that demonstrate most tricky points for you.
To create the silk peony buttonhole you will require some specialist millinery tools. Please refer to the photo which shows which tools (or similar) you will need for this tutorial. To purchase a set of 2 extra narrow millinery tools that can be used for shaping the foliage and the calyx in this tutorial  please click here for more information.
If you have not got suitable tools please send a message to enquiries@presentperfectcreations.com and we'll be able to recommend where to get one from.
We are pleased to be able to offer material kits for this tutorial, Please find more information on silk peony buttonhole kits at https://presentperfectcreations.com/product/diy-material-kit-for-making-a-silk-peony-buttonhole/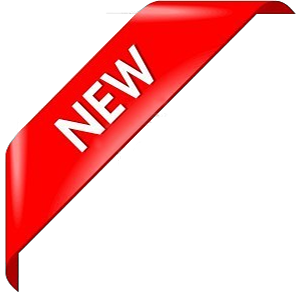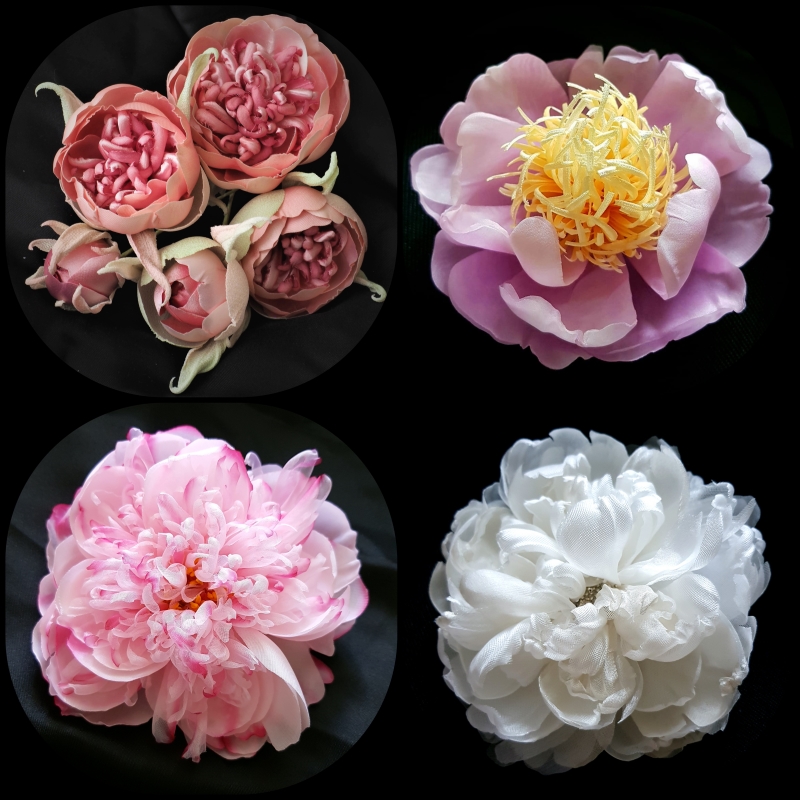 ~~~~~~~~~~~~~~~
If you wish to expand your knowledge on peony making and learn how to create different styles of peonies with very realistic centres as well as very stylised, you might be interested in the online talk and demo I have given on this topic. Find out more and purchase your access to it at https://presentperfectcreations.com/product/online-event-options-for-peony-centres/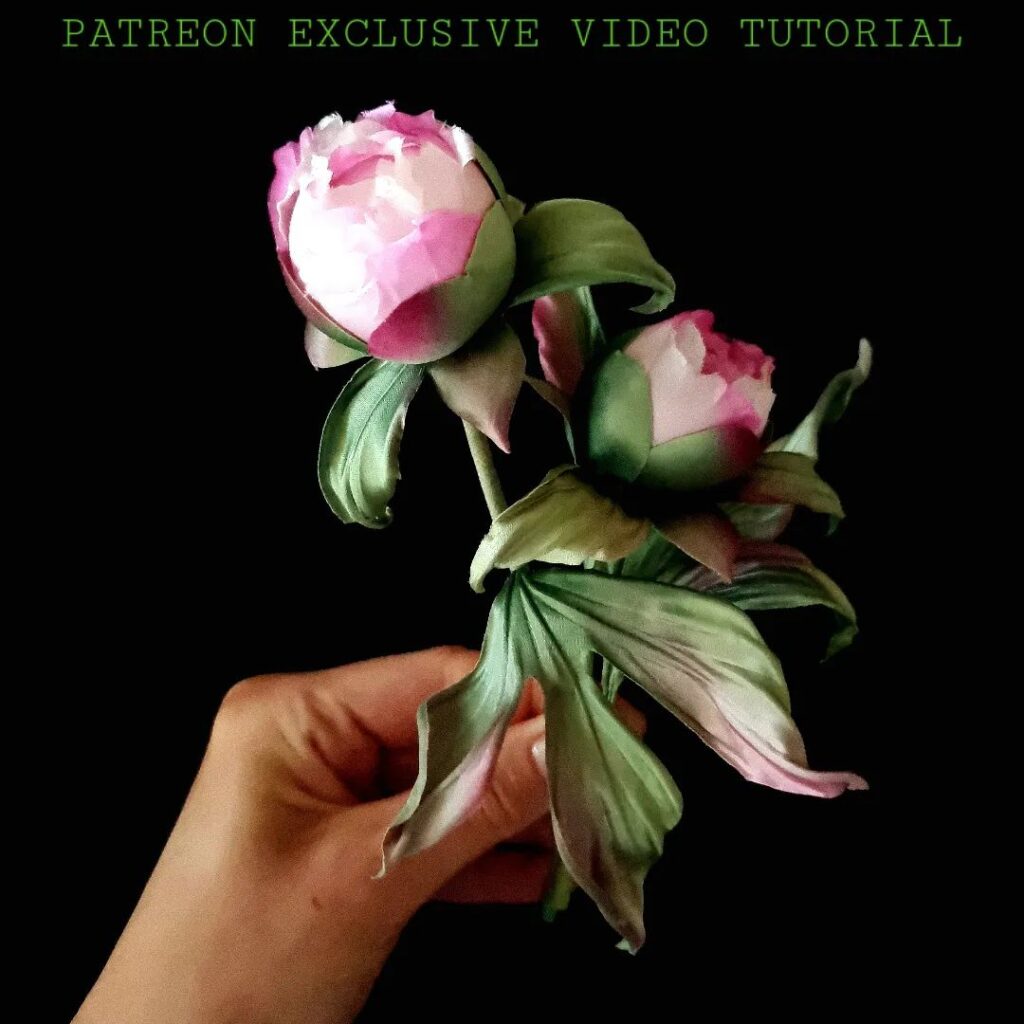 New for 2023 
In an additional video tutorial on Patreon I am demonstrating how to make realistic silk peony buds complete with complex leaves and complex calyxes. To watch this tutorial feel free to join my Flora Fan Club on Patreon (more about it here)
~~~~~~~~~~~~~~~
What you will learn in the SILK PEONY TUTORIAL:
🌸 how to dye petals, leaves and other parts of the buttonhole in a realistic manner
🌸 how to back calyxes and a leaf with another fabric
🌸 how to shape delicate silk petals and a velvet leaf with millinery tools
🌸 how to assemble the silk peony
🌸 how to make hypericum berries
🌸 how to finish a flower stem
🌸 how to arrange all the elements into a cohesive buttonhole
Level:  intermediate+ (requires neatness and precision, some previous experience in French flower making is helpful)
Time: about 9 hours on average (plus the drying time)
Please have a look at the list of materials and tools and if you are not sure you have everything you need please convo us before buying the silk peony buttonhole tutorial to clarify any questions you might have.
Purchase this tutorial now and you will be able to download it the minute your payment has cleared.
To open the file with a tutorial you will need a programme called Adobe Reader (or similar), and it is free to download online.
PLEASE NOTE: NO MATERIALS are included in the price. The price you pay is for a .pdf ebook. There is no charge for postage.
ATTENTION OUR EU CUSTOMERS: Since January 1st 2015, all digital goods (including electronic, telecommunications, software, ebook and broadcast services) sold across EU borders have been liable under EU law to EU VAT charged in the country of purchase, at the VAT rate in that country. The price for this product is displayed exclusive of VAT.  The final price including VAT of your country will be recalculated accordingly and shown on checkout.