Description
Following our journey through the seasons of the year, in the transitional month of September you are invited for a live demonstration on Fabric Grapes.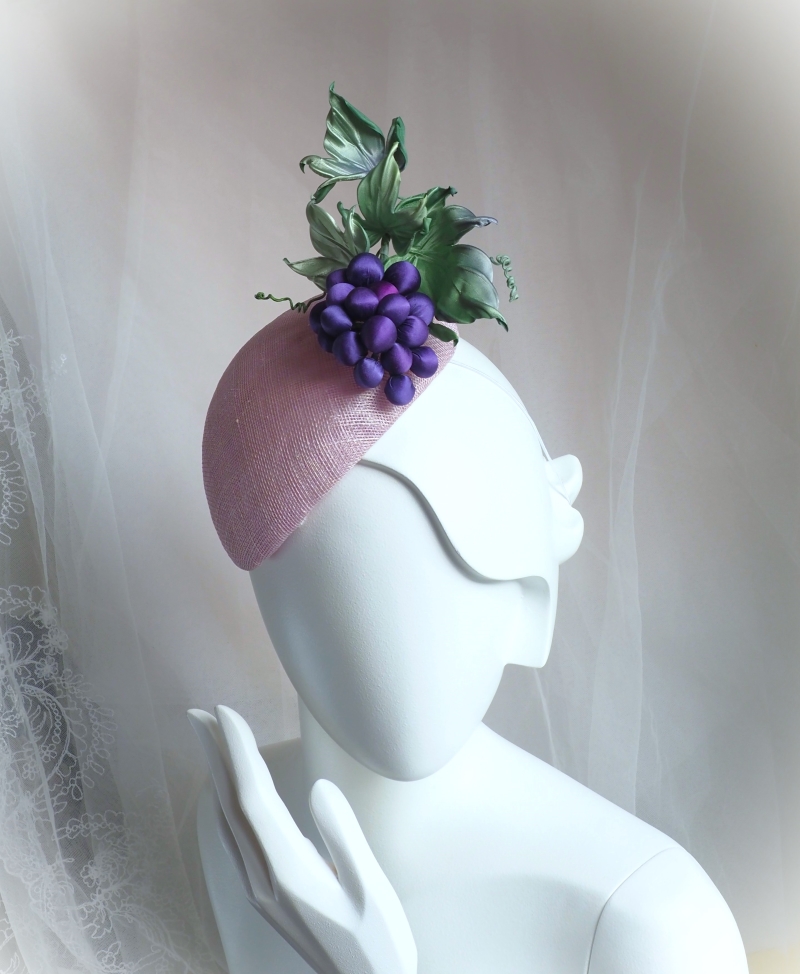 The live Fabric Grapes and Vines demonstration is perfect for beginners in flower making as grapes are made without any flower shaping tools. However you will need a couple of flower tools to create beatutiful 3D grape leaves.
This iconic autumnal fruit has numerous applications. The fabric grapes you create during this demonstration are perfect for jewellery, headpiece and hat trims or even home decor. Using the same principles you can make other stylised berries out of fabric.
During the demonstration you will learn how to make grapes using 2 different methods as well as how to make and shape grape foliage using flower shaping tools. We will talk about ways of arranging fabric grapes, too, other applications and the materials that can be used for making them.
The demonstration is suitable for all levels. Flower shaping tools are useful for creating sculptured grape leaves.
At  the end of the talk Svetlana will answer your burning questions, if there are any left.
TIME: 16-00 UK time (11-00 am EST) on 29 September 2023 (FRIDAY)
DURATION: about 90 minutes
Connection via Zoom
A recording of the Fabric Grapes and Vines demonstration will be available to access after the event for the registered participants of this demo.
❀ ❀ ❀ ❀
The list of the required tools and supplies will be provided before the Fabric Grapes Demonstration to all the registered participants. You can also purchase a corresponding DIY kit here if you prefer.
In case if you have any questions, please do not hesitate to get in touch at enquiries@presentperfectcreations.com before booking your spot.
For all the previous recordings of Live Demonstrations visit my Demo Library here.