Description

NEW!
If you enjoy my monthly demos, would like to develop your flower making skills and master new designs whilst keeping your education costs low I am happy to offer you my new subscription.
Recently I have launched a PATREON account, where I am working to establish a CREATIVE CLUB of FLORA FANS. For a small monthly fee (currently $20 USD for the first group of patrons) as a member of the club you are able to enjoy a number of perks and benefits. One of these benefits includes my Monthly Live Online Demonstrations.
>>>>>> Join my Creative Club now  and you will take part in the Fabric Hibiscus Flower demonstration this month as part of your subscription.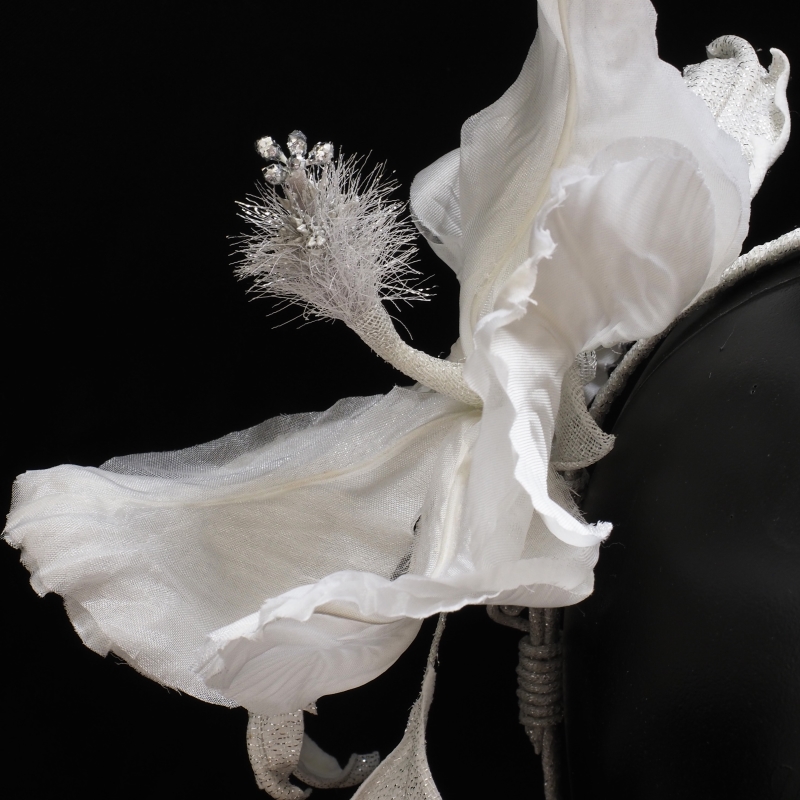 It is beginning to look a lot like Christmas. The holidays are Party Prime Time and it would only make sense to create something we could wear to a party.  This November join Svetlana for a talk and practical demonstration and learn how to make the showy tropical hibiscus flowers.
This demonstration is suitable for students of any level, however some flower shaping tools will be required to achieve a stunning 3D shape of the petals and the leaves.
Native to tropics, hibiscus flowers come in an array of bright colours. For a party style flower feel free to choose any colour you want and remember to add some metallic fabrics to make your party piece really stand out.
Made of white or pastel colours, hibiscus flowers can be turned into an excuisite bridal headpiece. i
The demonstration will include the making and shaping of the complex hibisus petals. We will discuss different options and and create the attractive centre for our hibiscus as well as the foliage. Some new tricks and techniques will be of interest even to an experienced flower maker.
At  the end of the talk Svetlana will answer your burning questions, if there are any left.
TIME: 16-00 UK time (11-00 am EST) on 29 November 2023 (WEDNESDAY)
DURATION: about 90 minutes
Connection via Zoom
A recording of the Fabric Hibicus Flowers demo will be available to access after the event for the registered participants of this demo.
❀ ❀ ❀ ❀
The list of the required tools and supplies will be provided before the Fabric Hibiscus Flowers Demonstration to all the registered participants.
In case if you have any questions, please do not hesitate to get in touch at enquiries@presentperfectcreations.com before booking your spot.
For all the previous recordings of Live Demonstrations visit my Demo Library here.