Description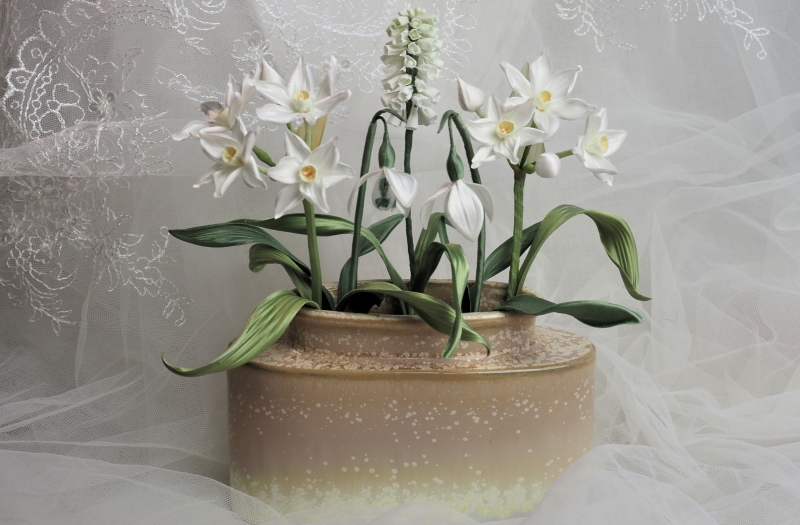 Small flowers showtime!
You are invited to join my new Video Course on Small flowers. Spring Edition. 


This is a 3 week intense course devoted to some iconic spring blooms we associate with this time of the year. These small / mini spring flowers are highly variable and multipurpose, whether you use them solo on in combination with other, larger blooms you already know how to make. 
the course we are going to be focusing our attention, skills and efforts on creating realistic looking small fabric flowers like never before.
Small Flowers. Spring Edition Video Course includes detailed video lessons on the following flowers:
❀ Fabric Bunch Flowered Daffodils
❀ Fabric Snowdrops
❀ Fabric Muscari
The course lasts 3 weeks, a week for each flower.
Lessons get available on schedule from one opening after another. You have got access to the lessons after the course is over, so you can come back and rewatch the videos any time you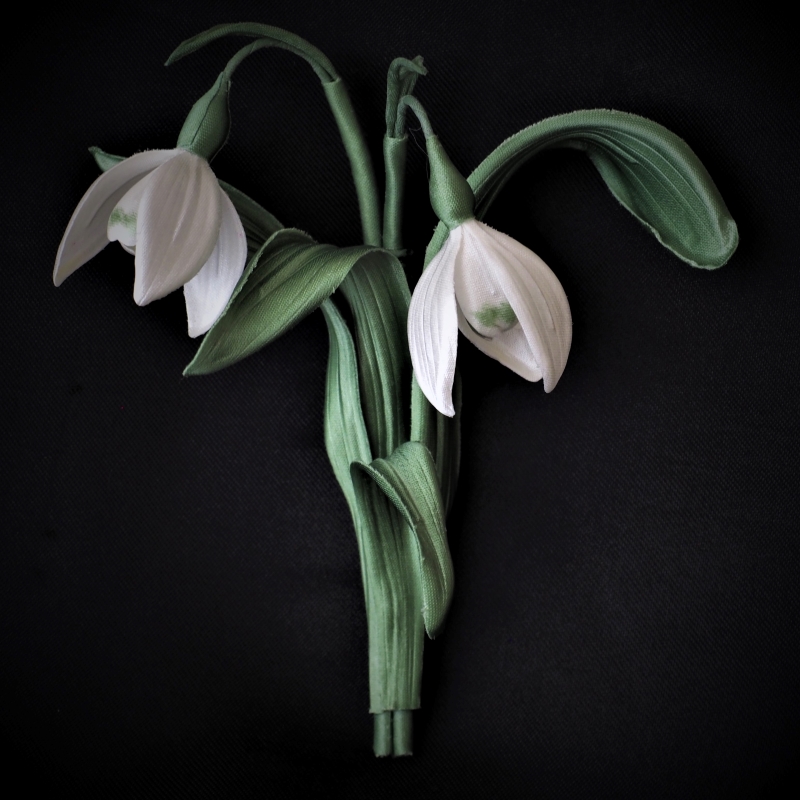 wish.
The course is suitable for all levels, patience, passion and flower making tools are required.
DIY kits for this course are offered HERE.
Recommended fabrics for this course:
or similar fabrics to these ones you already have.
You will also need a set of millinery / flower shaping tools (traditional or contemporary). If you have not got any, we offer sets of flower shaping tools in our online shop here 
To understand better what tools and supplies you will require for this course please watch the intro video below.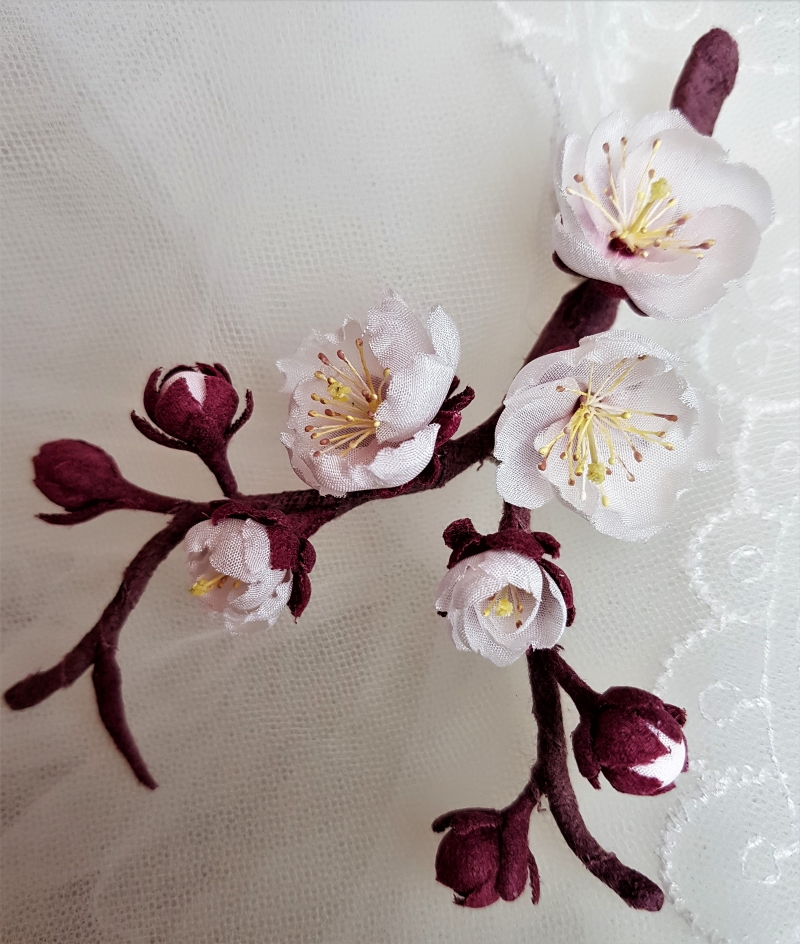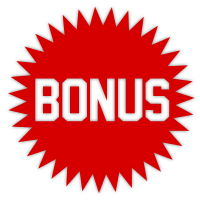 *** This is not all! For those students who have completed all the 3 designs of this course I am happy to offer a ***BONUS Video Tutorial on Silk Plum Blossom.
Based on your knowledge of how to create plum blossom and using my extra tips, you will be able to make other similar blossoms like cherry and almond which are perfect for spring designs and a total must have for weddings.
Who this tutorial is for:
milliners
accessory designers
bridal designers
wedding decorators
little girls' mothers
those, who love to create their own accessories as a hobby
©  You are welcome to use the patterns, techniques and ideas you learn during the course in your private life or professional career. However distribution and / or resale of any part of the video or published materials is not allowed under any circumstances and it is considered illegal and a copyright infringement.
Should you have any questions, please do not hesitate to get in touch with us at enquiries@presentperfectcreations.com
PLEASE NOTE: NO MATERIALS are included in the price of the Video Course Small Flowers Spring Edition. The price you pay is for a video tutorial. There is no charge for postage.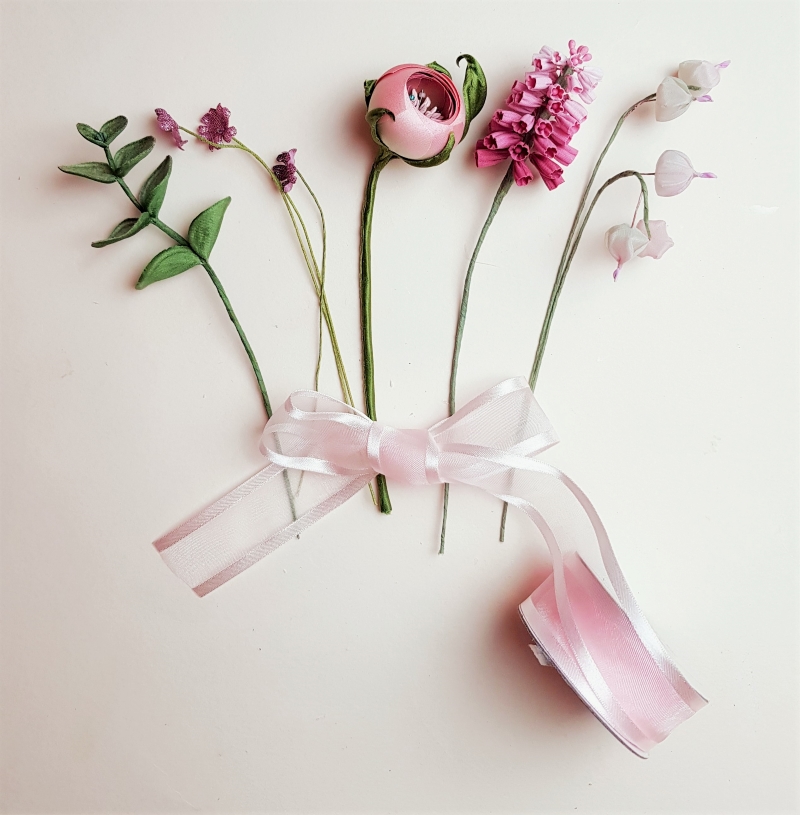 ATTENTION OUR EU CUSTOMERS: Since January 1st 2015, all digital goods (including electronic, telecommunications, software, ebook and broadcast services) sold across EU borders have been liable under EU law to EU VAT charged in the country of purchase, at the VAT rate in that country. The price for this product is displayed exclusive of VAT.  The final price including VAT of your country will be recalculated accordingly and shown on checkout.
Follow me on Instagram here