Description
Leather Chrysanthemums 2 ways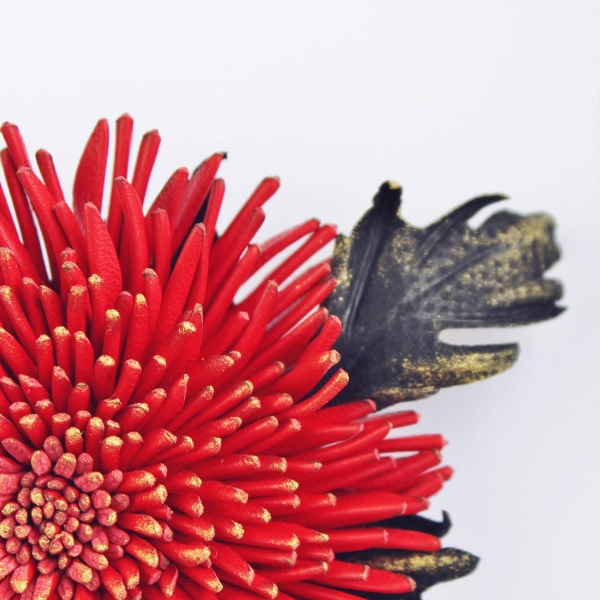 Join Svetlana for a talk and practical demonstration on the queen of autumn garden, the chrysanthemums and learn about different ways this fabulous flower can be created using genuine leather.
We are going to talk about 2 main ways of making this flower out of leather: a tooled version*** and a NEW exciting NO TOOL version, easily achievable by beginners who are not familiar with leather flower craft yet.
The no tool version features a cloud of delicate chrysanthemum petals that you will learn to create during the demo.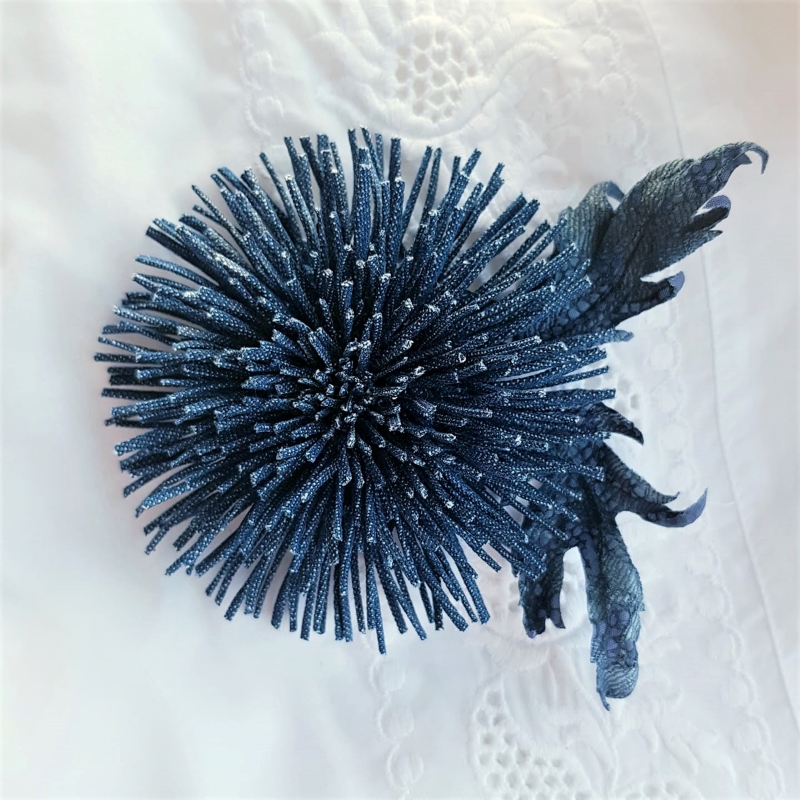 We will cover a number of options for the chrysanthemum foliage, including hand tinted leaves that are IDEAL for autumn designs.
The techniques are are going to explore in my forthcoming demonstration on Leather Chrysanthemums can be transferred and used with fabrics as well as shown in denim. I will be sharing more ideas on how to apply these techniques and achieve a variety of flowers during the demonstration.
At  the end of the talk Svetlana will reply to your chrysanthemum related questions, if there still are any left.
TIME: 16-00 UK time (11-00 am EST) on 3 September 2021.
DURATION: about 90 minutes
Connection via Zoom
A recording of the Leather Chrysanthemums: Tooled vs Hand Shaped demo will be available to access after the event for the registered participants for you to rewatch again when using the demonstrated techniques in your own creations later.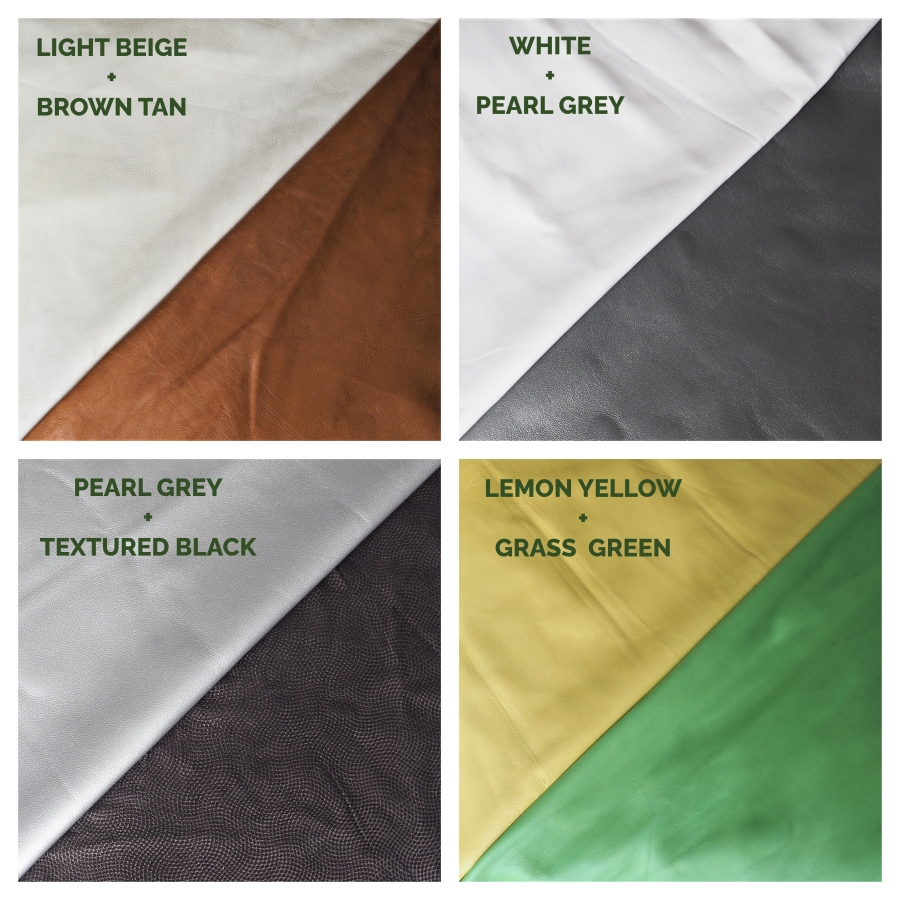 To book your spot choose how you would like to take part in this online event:
❀ talk only
❀ talk + DIY kit to make a no tool leather chrysanthemum, choose from the colourways shown:
⁠📍 ⁠Light Beige (petals) + Brown Tan (leaves)
⁠📍⁠ White (petals) + Pearlescent Grey (leaves)
⁠📍⁠ Pearlescent Grey (petals) + Textured Black (leaves)
⁠📍⁠ Lemon Yellow (petals) + Grass Green (leaves)
If you have any questions before placing your order for the DIY kits, please feel free to get in touch with Svetlana at enquiries@presentperfectcreations.com
You will receive the list of materials and supplies as well as the templates before the online event.
❀❀❀❀❀❀❀❀❀❀❀❀❀❀❀❀❀❀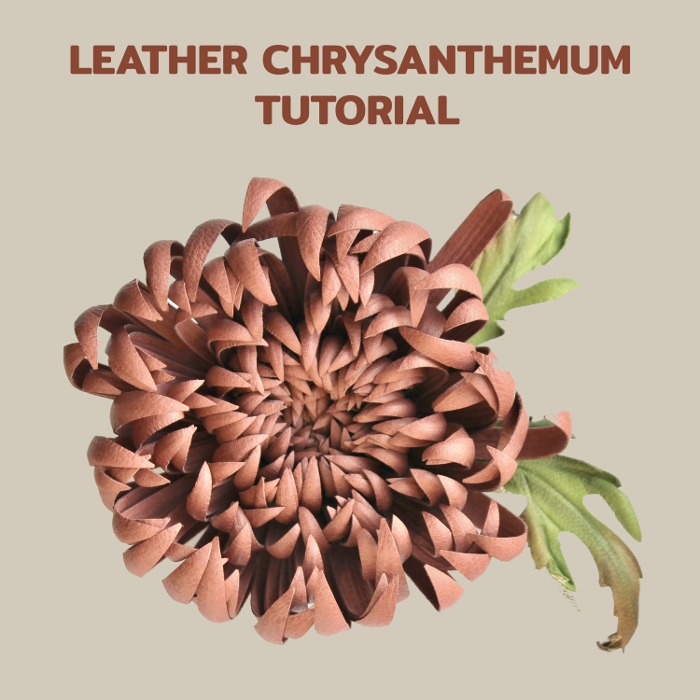 *** During the The Leather Chrysanthemums: Tooled vs Hand Shaped talk we are going to be concentrating our efforts on creating the NEW No Tool Chrysanthemum from scratch. If you would like to learn how to make a tooled version of this popular flower, make sure you have familiarised yourself with the Leather Chrysanthemum Tutorial from our library  before the event    >>>>>>>>>
In case if you have any questions, please do not hesitate to get in touch at enquiries@presentperfectcreations.com before booking your spot.