Description
Introducing the new rolled edge rose tutorial
Due to the popular demand we are offering this brand new tutorial on the Viva rose which features rolled edging throughout.
Aimed at beginners and improvers with a set of flower shaping tools this rose will be of interest to more advanced flower artists alike.
This unusual rose has been inspired in shape and colour by some of the lovely tea hybrid roses I have in my garden. With their distinct rolled edging they look attractive and inspirational.
In this tutorial you will learn to make roses with rolled edges at different at different stages of their development, which you'll then use to create a complex brooch or any other wearable accessory of your choice. These roses are scalable and can be made in different sizes and with fewer or more petals to achieve a variety of looks. See this rose as a building blocks set where you can arrange blocks (petals) of different sizes and in different quantities for different outcomes.
You will need some specialist flower shaping tools to create the blooms and the leaves to make the parts of the flowers into a 3D shape. Learn which fabrics work best for this rose and opt for our specially designed DIY kits to try some of the new materials we have cherry picked for you. You can order your DIY kit for this design here https://presentperfectcreations.com/product/diy-material-kit-for-making-a-viva-rolled-edge-rose-corsage/
With more than 180 pictures explaining in detail the whole process of creating your own rolled edge rose brooch, the 106 page pdf tutorial (no hard copy is available) will unlock the mystery behind Viva rose. I have included the pattern which you can enlarge or reduce in size depending on your project. The photo tutorial comes with an additional 20 minute video that demonstrates most tricky points for you.
Some of the techniques you will learn whilst mastering this rose: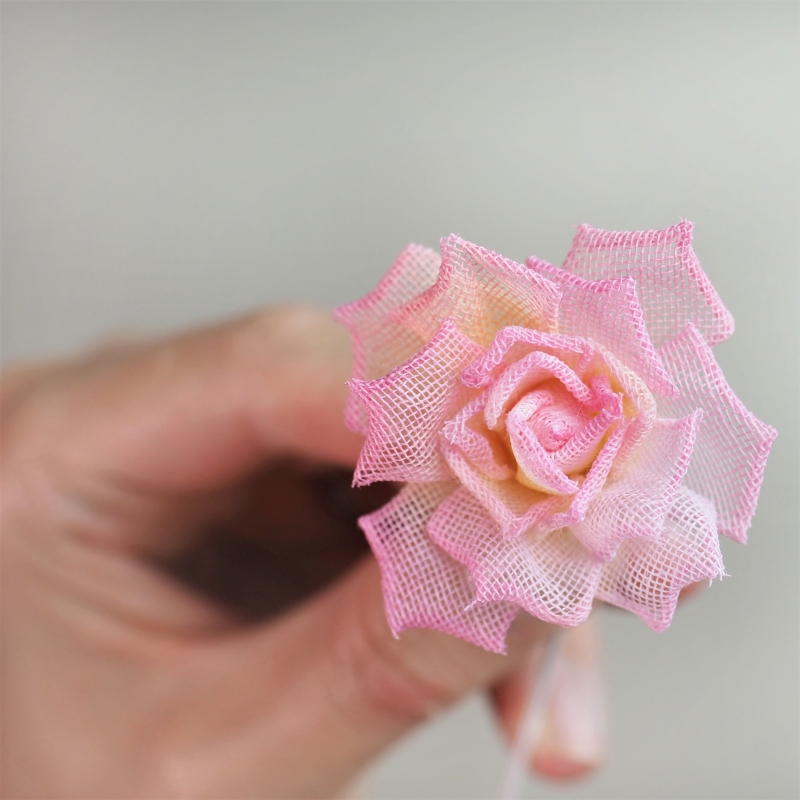 🌸 how to dye petals, leaves and other parts of this rose in a realistic manner
🌸 how to back calyxes and leaves with other fabrics
🌸 how to shape petals to create a rolled edge
🌸 how to shape calyxes and leaves with millinery tools
🌸 how to assemble the rose flowers at different stages of their development (full flower, opening flower and a small bud)
🌸 how to assemble the foliage
🌸 how to scale up and down and create a variety of pieces with this rose
Level:  beginner/improver (requires neatness and patience, some previous experience in French flower making is helpful)
Time: about 6 hours on average (plus the drying time)
PLEASE NOTE: NO MATERIALS are included in the price. The price you pay is for a .pdf ebook. There is no charge for postage.
ATTENTION OUR EU CUSTOMERS: please get in touch with us regarding placing your order on our website.