Description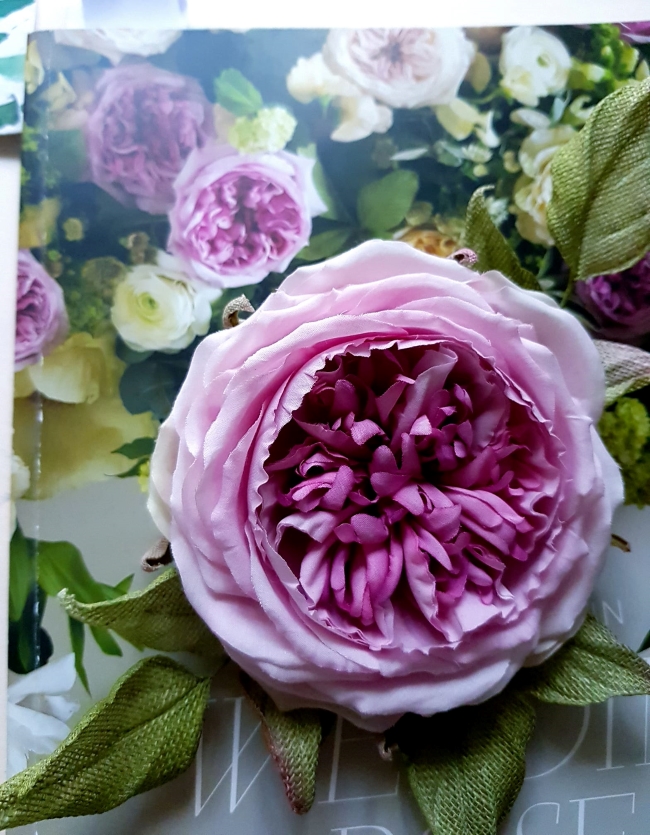 This detailed silk rose tutorial in a video format will become an invaluable addition to your fabric flower making library. 

Fragrant rosettes of English roses filled with numerous small petals are full of character and delicate charm. They make such beautiful display either in the garden or in an arrangement that it would be very unwise of us to leave them out of the silk flower design.
The beauty of these large blooms packed with many delicately furled petals make them some of the most romantic and highly desirable flowers in the world. No wonder they are so well suited for weddings and ideal for bridal bouquets.
But what might be difficult with a living flower can be easily achieved with a silk one. This tutorial will show and explain how to create a silk English rose and turn it into a hair comb as one of possible options. Hair vines, bracelets, chokers, sash embellishments  – you name it. We are restricted neither in colour nor in size.
Detailed video instructions from the practising flower artist are accessible in your account in minutes. Simply press the button "ACCESS COURSE" after the payment, watch the video through the artist's eyes, follow the instructions and create, create, create!
Level: intermediate+ (requires time, patience and a flower iron with a set of tools)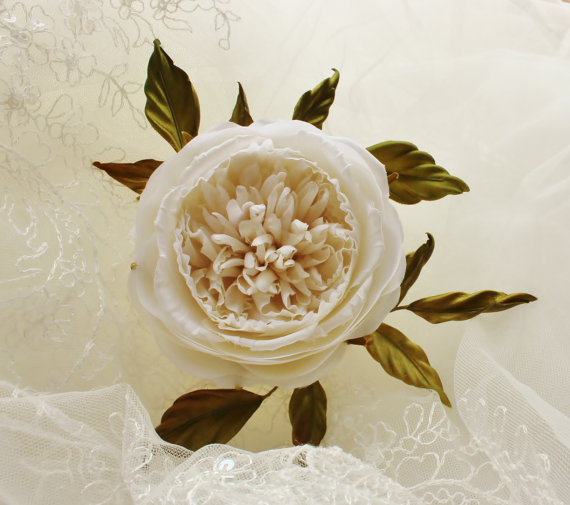 ALL FABRICS THAT ARE USED FOR MAKING FLOWERS HAVE TO BE STIFFENED BEFOREHAND using your favourite method.
Time: about 6 hours on average
Who this tutorial is for:
❀ milliners
❀ accessory designers
❀ bridal designers
❀ wedding decorators
❀ little girls' mothers
❀ those, who love to create their own accessories as a hobby
Specially designed DIY kits are available for this tutorial at https://presentperfectcreations.com/product/diy-material-kit-english-rose-comb/ 
Watch the video below to learn which materials and tools are required for this tutorial:

PLEASE NOTE: NO MATERIALS are included in the price. The price you pay is for a video tutorial. There is no charge for postage. We do however offer 2 material packs FOR FREE to the first 2 of our followers who have purchased the tutorial.
ATTENTION OUR EU CUSTOMERS: Since January 1st 2015, all digital goods (including electronic, telecommunications, software, ebook and broadcast services) sold across EU borders have been liable under EU law to EU VAT charged in the country of purchase, at the VAT rate in that country. The price for this product is displayed exclusive of VAT.  The final price including VAT of your country will be recalculated accordingly and shown on checkout.