Description
This March join Svetlana for a talk and practical demonstration and learn to create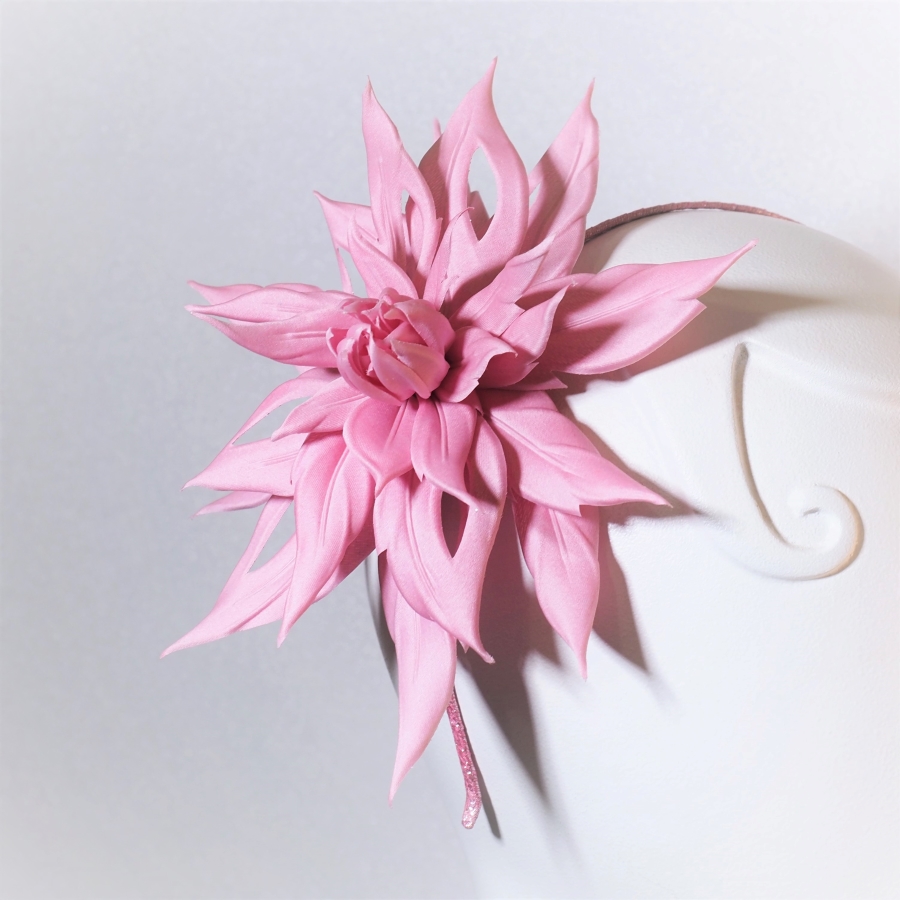 a non-floral fantasy flower, a versatile construction made up of buliding blocks aka feathery petals that can be arranged in multiple ways.
This flower is perfect for brooches, hat trims and headpieces. To make it you can use a wide range of fabrics, including customers' fabrics for bespoke pieces. Thanks to its edgy unusual appearance it works well there  where traditional romantic looking florals are not so suitable.
The template for this flower includes a a variety of feathery "petals" in different shapes and sizes, including the ones with cut-outs. During the demo I will be explaining how to create these elements and achieve a perfect neat finish on them.  What's more you will be able to use these elements in your other designs, even with traditional flowers as stylised leaves or as part of fantasy arrangements.
We will also discuss how you could embellish this flower with beads/ pearls and feather fronds should you like it.
The demonstration is suitable for all levels and can be recommended even to beginner students. Flower shaping tools are required.
At  the end of the talk Svetlana will answer your stylised flower related questions, if there still are any left.
TIME: 16-00 UK time (11-00 am EST) on 24 March 2023.
DURATION: about 90 minutes
Connection via Zoom
A recording of the Fabric Fantasy Feather Flower demo will be available to access after the event for the registered participants of this demo.
❀ ❀ ❀ ❀
The list of the required tools and supplies will be provided before the Fabric Fantasy Feather Flower Demonstration to all the registered participants.
In case if you have any questions, please do not hesitate to get in touch at enquiries@presentperfectcreations.com before booking your spot.
For all the previous recordings of Live Demonstrations visit my Demo Library here.