Description
This Silk Orchid tutorial is designed to introduce the elements of  fantasy (evening) flower accessory painting  and making. You will find it particularly useful if you want to learn how to arrange silk flowers into wearable necklaces, perfect for special occasions.
Is there a more enigmatic, charming, mysterious popular flower than orchid? I am not really sure.
An orchid is an attractive flower type that has been in existence for millions of years. In modern times orchids are as common and popular as ever. Orchid flowers are very long lasting and durable that is why they are a great choice for arrangements, bouquets  as well as wearable flower accessories.
In this tutorial you will learn to make a stylised Phalaenopsis type orchid that is arranged into a silk flower necklace. Feel free to use your imagination and create a wide range of other accessories with these beautiful enigmatic flowers. Made with two layers of superior fabrics these orchids look delicate but are rather robust and long wearing.
To create the orchids you will need some millinery tools, however the shaping and assembly are relatively uncomplicated and suitable for beginners.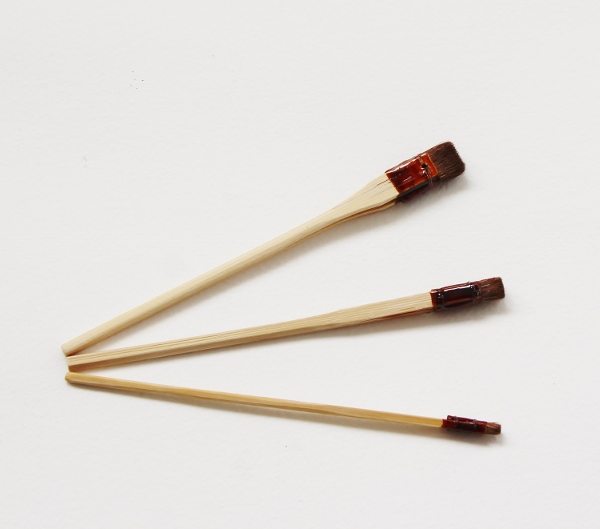 The thorough step-by-step detailed photo tutorial reveals the secrets of beautiful sensual orchid flowers. You will be able to create a wearable silk orchid necklace and hopefully many more wonderful pieces with this attractive and very much sought after flower.
With more than 190 pictures explaining in detail the whole process of creating your own silk orchid necklace, the 103 page pdf tutorial (no hard copy is available) will unlock the mystery behind the orchid flower. I have included the pattern which you can enlarge or reduce in size depending on your project. The photo tutorial comes with an additional video that demonstrates most tricky points for you.
To create the silk orchid necklace you will require some specialist millinery tools. Please refer to the photo which shows which tools (or similar) you will need for this tutorial. To purchase a set of 2 extra narrow millinery tools that can be used for shaping the petals and other orchid flower parts in this tutorial  please click here for more information.
If you have not got a set please send a message to enquiries@presentperfectcreations.com and we'll be able to recommend where to get one from.
We are pleased to be able to offer material kits for this tutorial, Please find more information on silk orchid flower necklace kits at https://presentperfectcreations.com/product/diy-material-kit-for-making-a-silk-orchid-necklace/
What you will learn in this tutorial
🌸 how to dye petals, leaves and other parts of the hair comb in a fantasy way
🌸 how to back flower parts with other fabrics
🌸 how to shape silk orchid petals and lips using millinery tools and other methods
🌸 how to incorporate pearls or beads into your flower designs
🌸 how to assemble silk orchids
🌸 how to arrange and assemble a silk orchid necklace
Level: suitable for all levers including beginner (requires neatness and patience, some previous experience in French flower making is helpful)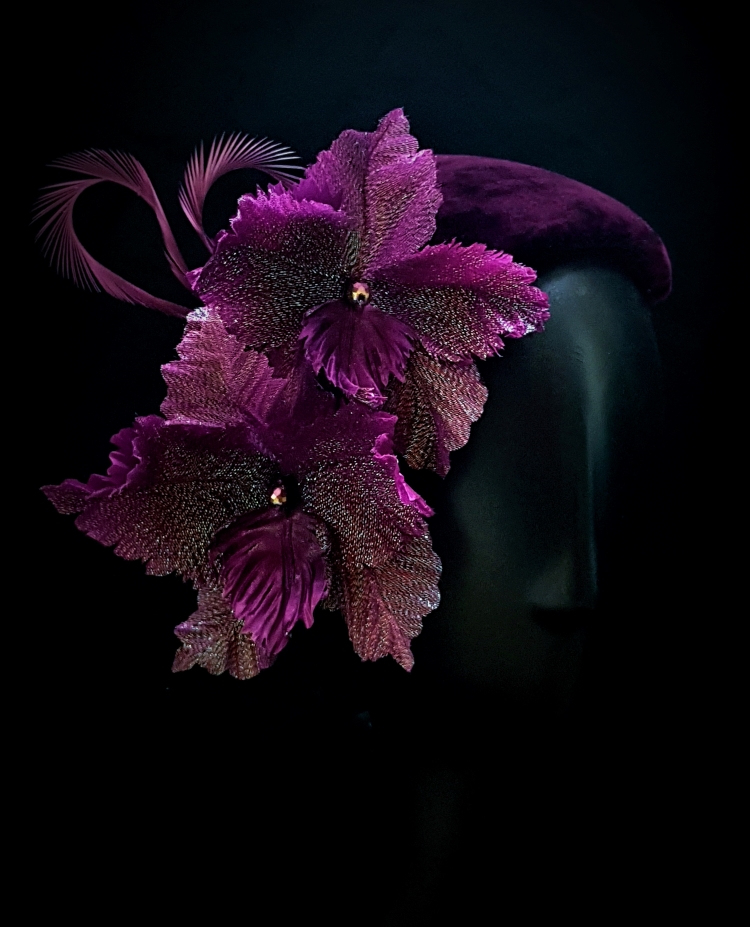 Time: about 9 hours on average (plus the drying time)
Haven't got any flower shaping tools? Why not try my No Tool Beginner Friendly Fabric Orchid Demo? 
You can find out more about this tutorial here 
Please have a look at the list of materials and tools and if you are not sure you have everything you need please convo us before buying the silk orchid tutorial to clarify any questions you might have.
Purchase this tutorial now and you will be able to download it the minute your payment has cleared.
To open the file with a tutorial you will need a programme called Adobe Reader (or similar), and it is free to download online.
PLEASE NOTE: NO MATERIALS are included in the price. The price you pay is for a .pdf ebook. There is no charge for postage.
ATTENTION OUR EU CUSTOMERS: Since January 1st 2015, all digital goods (including electronic, telecommunications, software, ebook and broadcast services) sold across EU borders have been liable under EU law to EU VAT charged in the country of purchase, at the VAT rate in that country. The price for this product is displayed exclusive of VAT.  The final price including VAT of your country will be recalculated accordingly and shown on checkout.