Description
Silk Cherry Blossom Demonstration … in time for spring!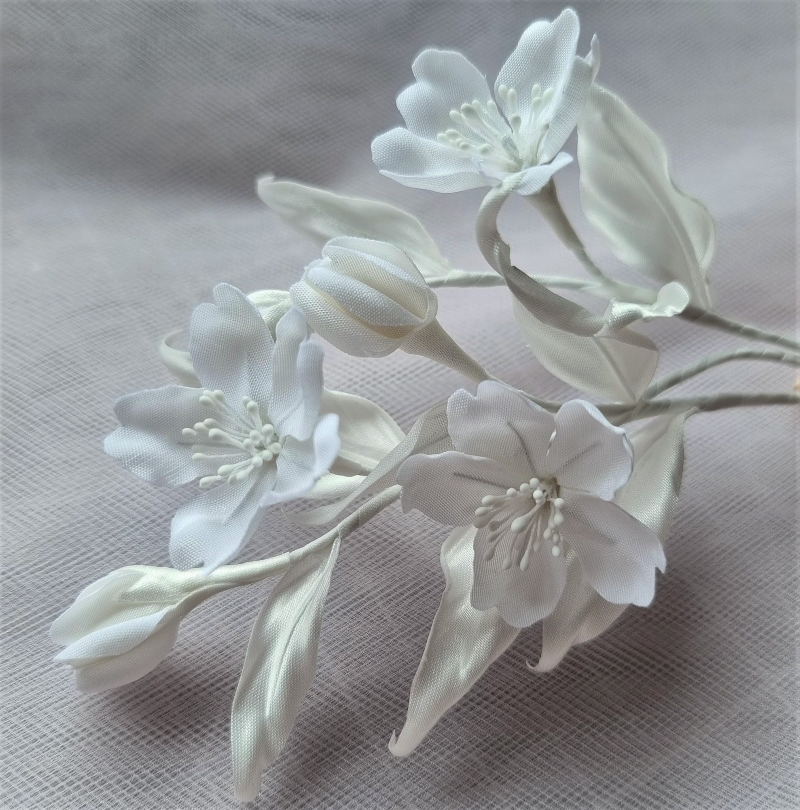 Spring is just around the corner and it is high time we made a delicate cherry blossom … like never before!
Join Svetlana for a talk and practical demonstration on 2 versions of the much loved silk cherry blossom: a single more familiar one as well as a lush double one. These two versions employ very different techniques and are unique in their appearance.
Perfect for weddings and beyond the delicate silk flowers of cherry blossom are ideal as filler flowers as well as solo.
Learn how you, too, can create not only the simple but also the large double flowers as well as cherry blossom buds for your projects.
The demonstration is suitable for all levels, however you will need a set of flower shaping tools to create your cherry blossom. We will cover dyeing fabrics in a realistic fashion, too.
At  the end of the talk Svetlana will reply to your butterfly related questions, if there still are any left.
TIME: 16-00 UK time (11-00 am EST) on 11 February 2022.
DURATION: about 90 minutes
Connection via Zoom
A recording of the Silk Cherry Blossom demo will be available to access after the event for the registered participants.
❀ ❀ ❀ ❀ ❀
In case if you wish to order DIY kits for making the Silk Cherry Blossom
I can offer the following options (as seen during the demonstration):
❀ Single Silk Cherry Blossom Brooch DIY kit
❀ Double Silk Cherry Blossom Hair Comb DIY kit
If you prefer to work with DIY kits, please order one using the link below
The list of the required tools and supplies will be provided before the Silk Cherry Blossom Demonstration to all the registered participants.
In case if you have any questions, please do not hesitate to get in touch at enquiries@presentperfectcreations.com before booking your spot.