Description
This detailed 7 day leather rose video course is a must for any beginner and improver in the art of leather flower making. Jam packed with essential and more advanced techniques, including leather dyeing, shaping with hands and millinery tools and many others the My First Had Dyed Leather Rose Video Course will unlock the secret behind a well assembled leather bud rose.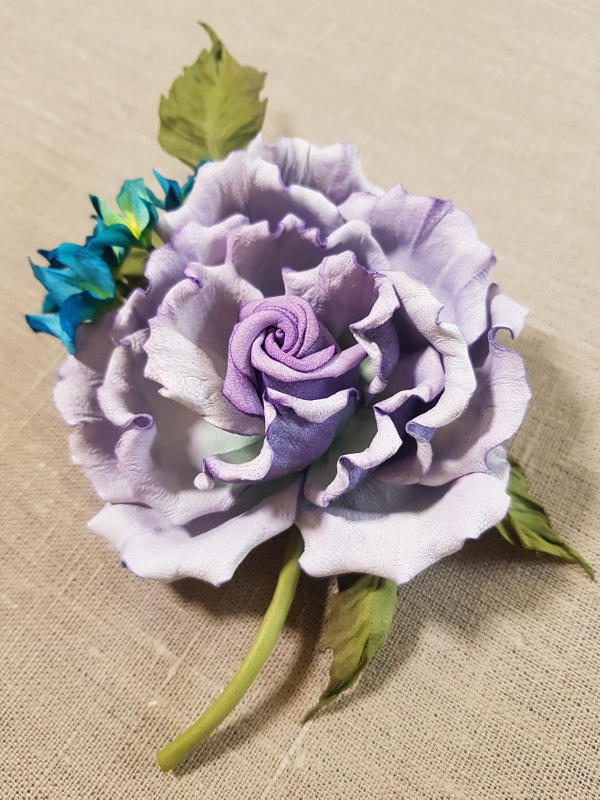 A series of detailed video lessons cover the creation of a leather rose from the moment you cut out your petals to  the final assembly of your wearable flower accessory.
After you have purchased the course of 7 detailed lessons, you will be able to access them gradually one lesson a day over a week's time. Each lesson focuses on a specific step of the leather flower making process from cutting out rose parts all the way through to the final assembly of the leather rose corsage.
More than 120 minutes of video instructions from the practising flower artist is available for you to watch as many times as required, giving you the opportunity to create flowers in the comfort of your own home or a studio. Watch the video through the artist's eyes, follow the instructions and create, create, create!
Level: beginner/ intermediate (requires time, patience and a flower iron with a set of tools)
Time: about 6+ hours on average (not including drying times)
Who this tutorial is for:
❀ milliners
❀ accessory designers
❀ bridal designers
❀ wedding decorators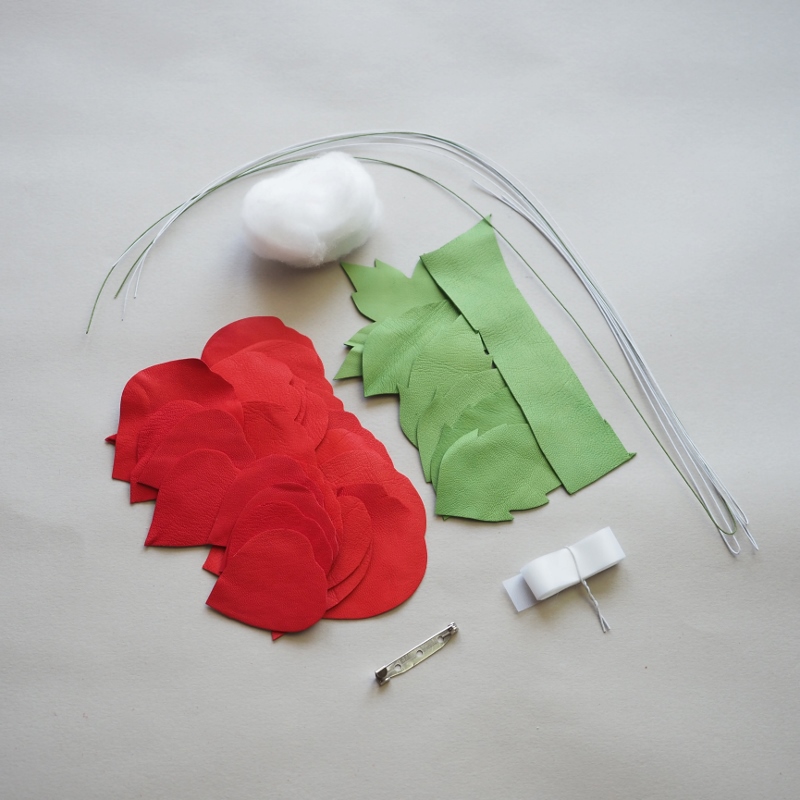 ❀ those, who love to create their own flower accessories as a hobby
Please have a look at the list of materials and tools required for this leather rose video tutorial and if you are not sure you have everything you need do not hesitate to contact us before  buying the tutorial to clarify any questions you might have. Alternatively you can opt for specially developed DIY kits to be used together with the course. To find out more and purchase CLICK HERE
❀
thin leather for the petals (about 25*30 cm)
❀
thin leather for the leaves, calyx, stem (about 15*20 cm)
❀
wires #24, #26, #28 (ideally) or whatever is available
❀
brooch pin (if you are making a brooch)
❀
silk or rayon ribbon/ a piece of thin silk/ thin paper (like rice paper)
Purchase this tutorial now and you will be able to enjoy a 7 day series of detailed video tutorials the minute your payment has cleared. Please take into account that the lessons become available on the schedule (1 lesson a day for 7 days).
Great opportunities don't come everyday – do not miss this one and get this course specifically designed with beginners in mind today to raise your level of knowledge in the art of flower making.
ATTENTION OUR EU CUSTOMERS: Since January 1st 2015, all digital goods (including electronic, telecommunications, software, ebook and broadcast services) sold across EU borders have been liable under EU law to EU VAT charged in the country of purchase, at the VAT rate in that country. The price for this product is displayed exclusive of VAT.  The final price including VAT of your country will be recalculated accordingly and shown on checkout.
PLEASE NOTE: NO MATERIALS are included in the price. The price you pay is for a video tutorial. There is no charge for postage.