Silk flower circlets aka flower head wreaths / garlands are yet another way to showcase your handmade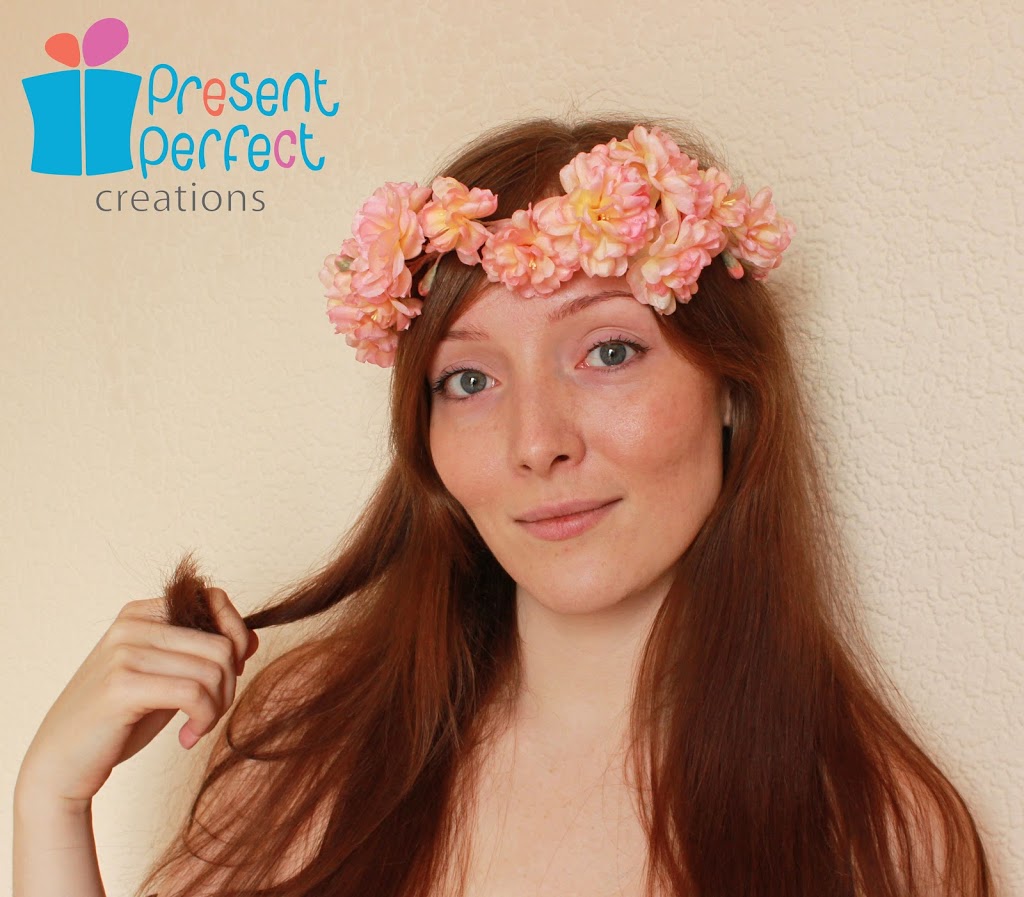 flowers.
The simplest way to make a circlet / wreath is to create a closed circle using the stems of you handmade flowers (see the photos of the silk daisy circlet and the silk rosebud wreath).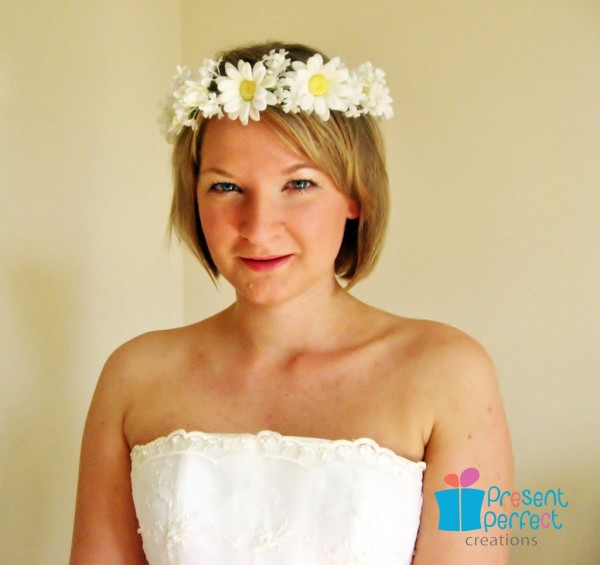 For the best fit you need to know the head circumference of the wearer.
These head wreaths can be made very symmetrical or asymmetrical.
You can use small, medium and large flowers (the larger the flowers you are using the fewer you will need), anything from delicate 
gypsophila  
and 
apple blossom
 to 
large roses
.
Head wreaths and circlets like these are perfect for weddings (think the bride, bridesmaids as well as little flowergirls) and will become a great keepsake of the big day. My Mum still keeps the daisy circlet from her wedding 41 years on 🙂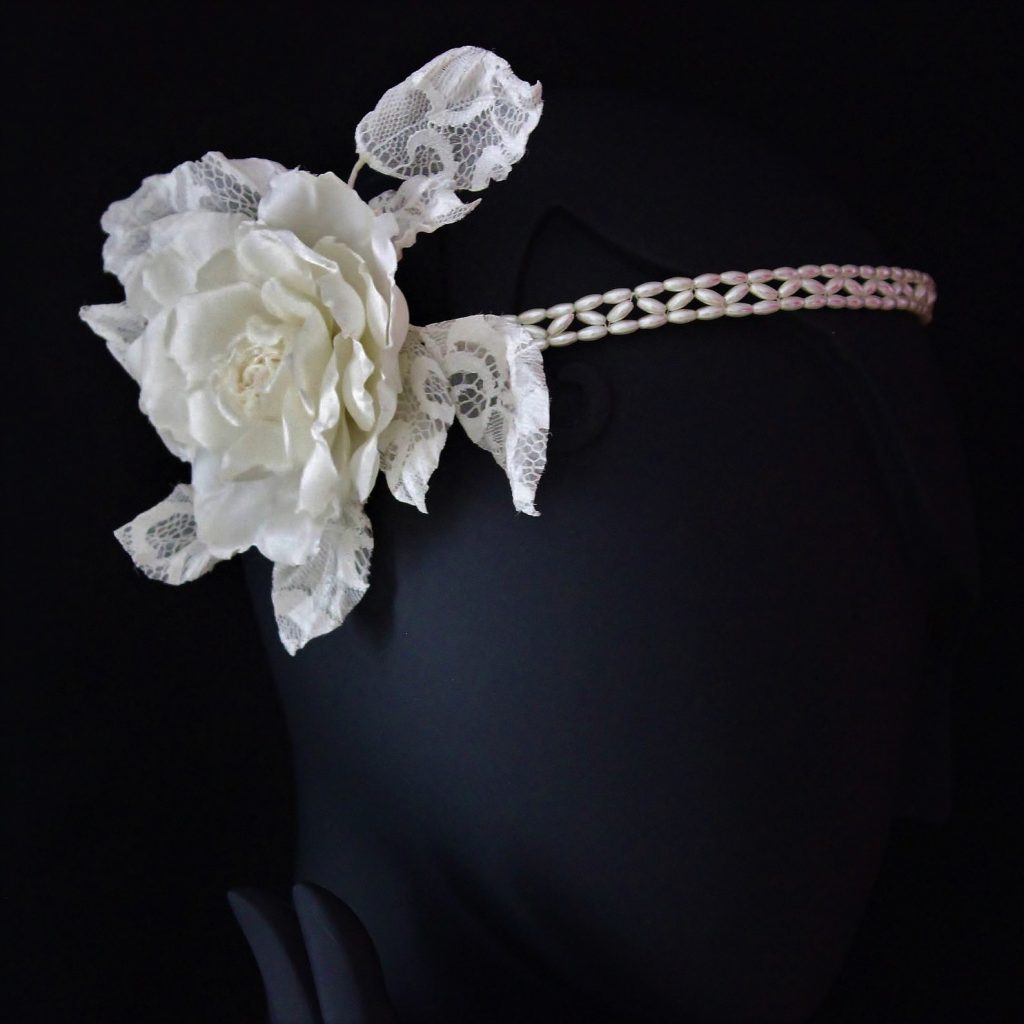 If you are familiar with beadwork, you will be able to create original flower circlets combining these two techniques: beading and flower making.
Depending on the design this type of circlet can be symmetrical or asymmetrical.
Realistic and stylised flowers both work well in these circlets, including the ones made from 
metallic fabrics
.
Perhaps a more practical option is open circlets.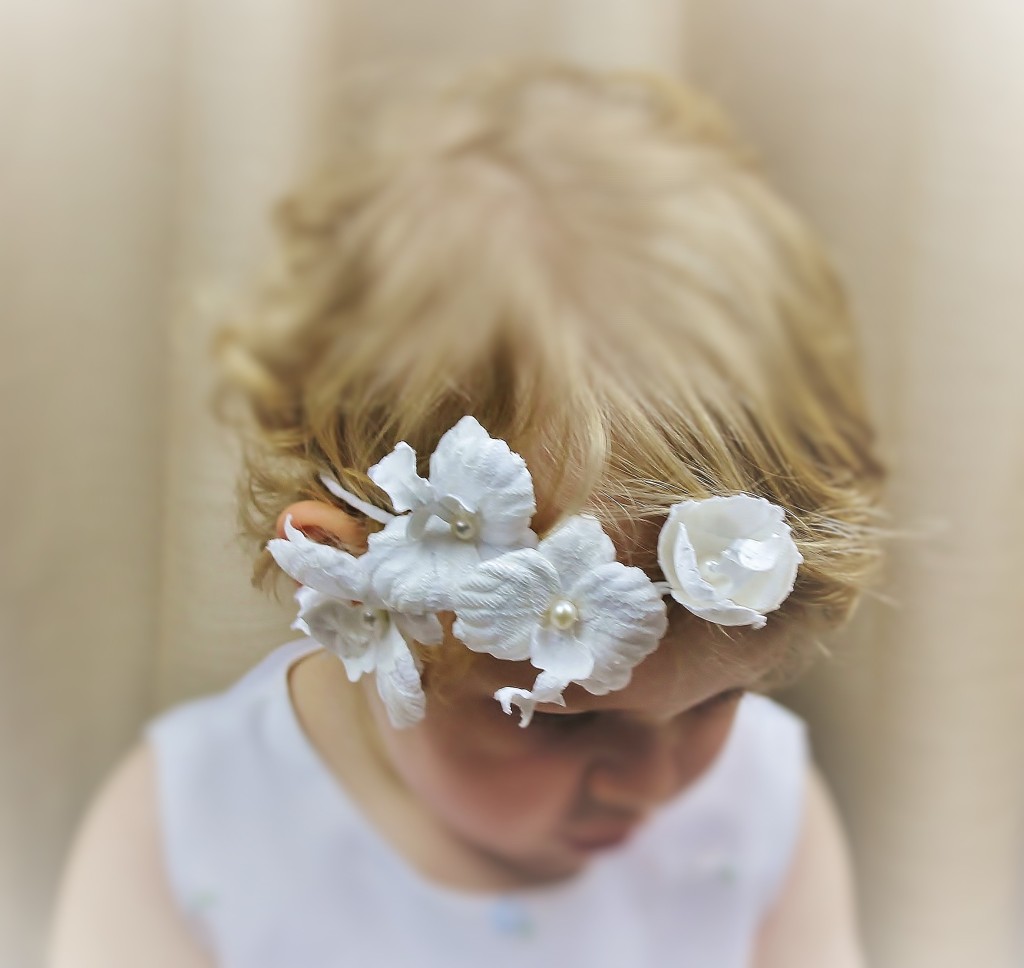 These circlets can be adjusted on the head using a ribbon at the back as shown in detail in my
Lace Orchid Video Course
 or other methods.
Dyeing silk ribbon in the matching colours of your head circlet will add an extra finishing touch to the piece.
Depending on the style, the occasion and the outfit you can create head wreaths / circlets with more realistic or fantasy colours.