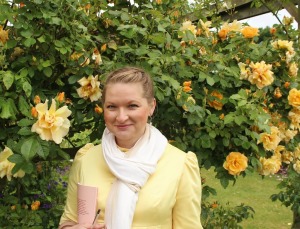 Last Saturday in between the showers we set off to visit
Peter Beales nursery
, which so happens to be only 20 minutes drive from our place. Peter Beales, sadly deceased earlier this year, was very well known as a rosarian, author and lecturer. Beales was considered one of the leading experts on roses, especially species and classic roses, preserving many old varieties and introducing 70 new cultivars during his lifetime.
Our humble collection has one of Peter Beales' roses and we've got our eyes on another one for next year.
Coincidentally last weekend the nursery held the 3rd annual rose festival with garden tours, draws, competitions, workshops and much more. And although we did not manage to win a free rose plant we did have a lovely time and enjoyed spectacular rose blooms. We took pictures too!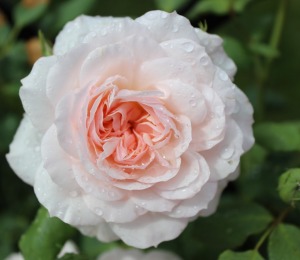 I have to say that such places are a heaven for silk flower artist, and Peter Beales nursery is not an exception.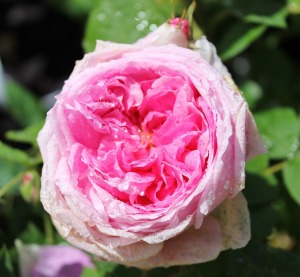 Every rose bloom I saw was crying to be recreated in silk. The colours were amazing, the shapes were so diverse. Suddenly everything I studied on silk rose making started to make sense: the form of the blooms, the colouring, the shape of petals etc.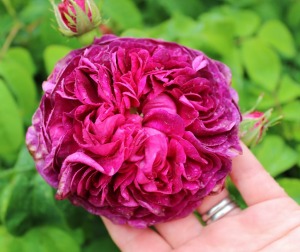 Peter Beales roses are very different in shape and colour but most of them do have scent. In the catalogue the scent values from 0 (no scent) to 10 (strongly scented).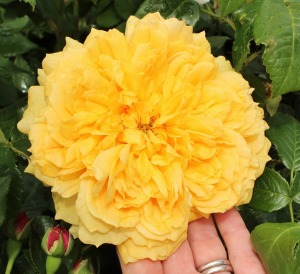 A lot of varieties produce large double blooms so packed with petals (see the picture above) one might mistake them for some other flower.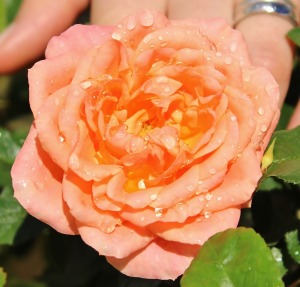 More conventional shaped blooms can be found too.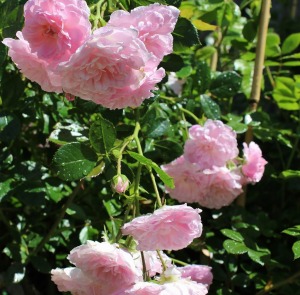 I particularly liked the varieties which produce numerous clusters of small pompon-like blooms. The one above looks almost like a cherry blossom to me.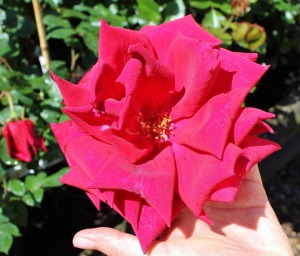 Large open flowers with a simple shape looked equally impressive and inspired me to be repeated with fabric.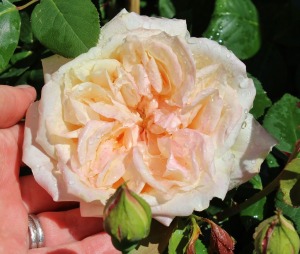 But best of all I like double flat roses in pastel colours like the one above. They are delicate and fragile and irresistibly beautiful.
After this visit I returned home inspired and full of ideas for the weeks to come. I hope you enjoyed the pictures of beautiful rose blooms too.