↓ ↓ ↓ Scroll down for course content and lessons
As the festive season is approaching it is time we made some occasion flowers: meet the fantasy Shimmer and Shine fabric orchid. 
This live online event is taking place on 12 November 2021 at 4 pm London time (11 am EST) over Zoom.
Join Svetlana for a talk and practical demonstration on the fantasy orchid and learn how to create this festive flower using metallic (and other) fabrics.
This orchid design features opulent petals that are created with special templates.
The fantasy fabric orchid can be made without the specialist flower shaping tools. We are going to cover a number of shaping methods you can use in your no tool flowers. This flower does not require dyeing, instead we will play with different fabric textures and discuss possible replacements.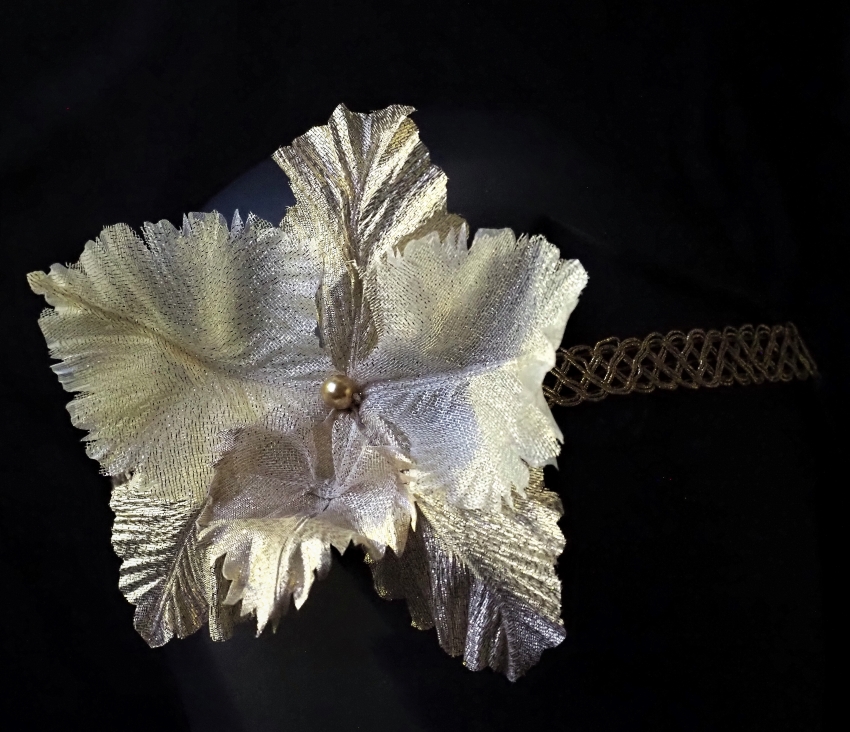 In case if you have flower shaping tools I will share a couple of tricks you can use to enhance this design further by using the tools.
At  the end of the talk I will reply to your orchid related questions, if there still are any left.
TIME: 16-00 UK time (11-00 am EST) on 12 November 2021.
DURATION: about 90 minutes
Connection via Zoom
A recording of the fantasy Shimmer and Shine fabric orchid demo will be accessible after the event for the registered participants for you to rewatch again when using the demonstrated techniques in your own creations later.
To book your spot choose how you would like to take part in this online event:
❀ demo only
❀ demo + DIY kit to make a fantasy orchid in wither SILVER or GOLDEN colours
  I would strongly recommend the demo + DIY kit option for beginners in flower making
You will receive the list of materials and supplies as well as the templates before the online event.
If you have any questions before placing your order for the DIY kits, please feel free to get in touch with Svetlana at enquiries@presentperfectcreations.com