Contests are a great moving force. Well, for me they are. I have been thinking about creating poppies out of leather for a while. So when I read about a millinery contest devoted to the First World War Centenary I immediately imagined a little leather hat with impressive red poppies and accepted the challenge.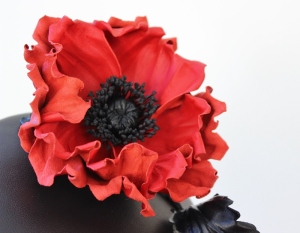 Because I am only a budding milliner impeccably crafted flowers were supposed to become the focal point of my hat. To make the headpiece more unusual and the challenge more complicated I opted for leather instead of fabric as a main material.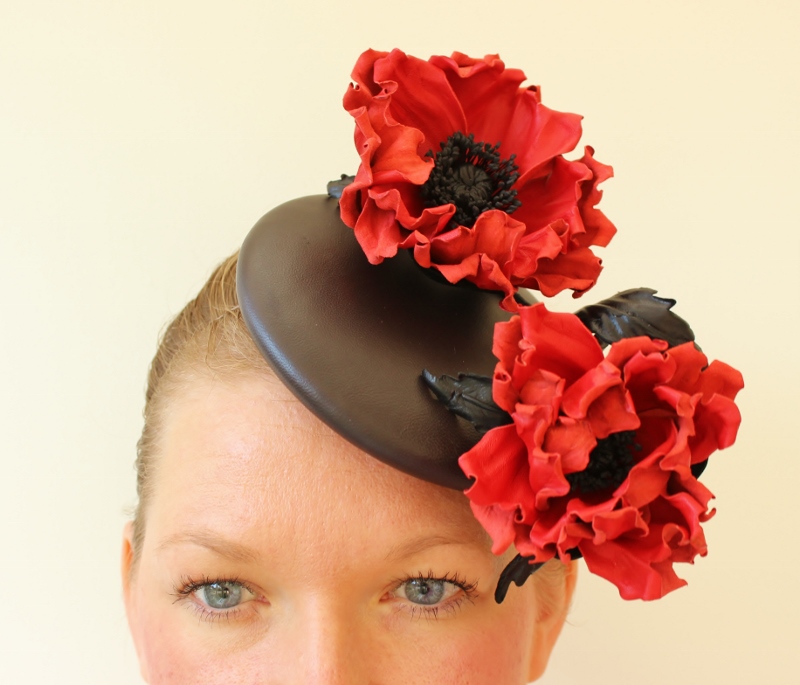 I enjoyed blocking leather and working on this cocktail leather hat. The winners are going to be chosen by the middle of next week. Fingers crossed my leather cocktail hat will be noticed by the contest judges 🙂
If you would like to own a leather hat with poppies you could place your order here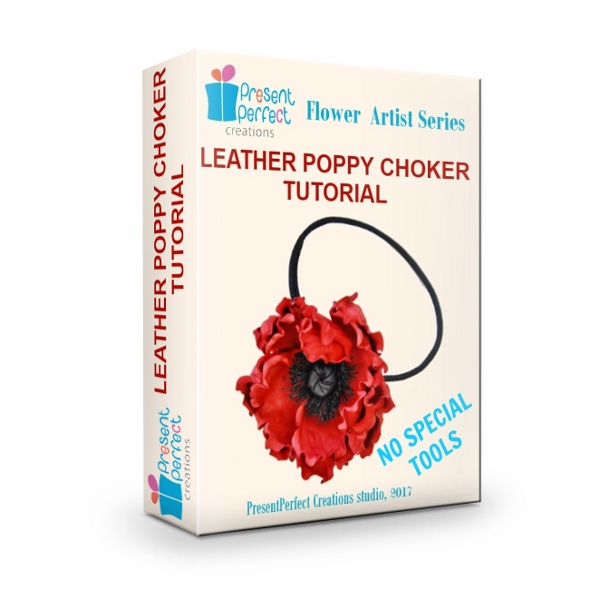 If you wish to learn to make leather poppies yourself, you can now do it with the use of our brand new tutorial.
Leather poppy kits are available separately.
To read more about the tutorial and purchase please click here