Today is the fourth Thursday of November which means it is Thanksgiving Day in the US.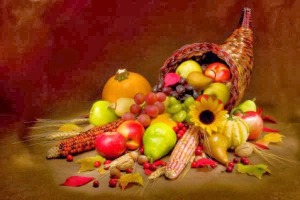 It is time for many of us to give thanks for what we have, celebrate with a family and share a little feast. And… move on to Friday, or as it is called Black Friday, which traditionally marks the beginning of the Christmas shopping season. To make shoppers even more excited since 2005 on-line sellers have got their own version of brick-and-mortar Black Friday which is called Cyber Monday. Cyber Monday is a marketing term for the following Monday after Black Friday, the Friday following Thanksgiving in the United States, created by companies to persuade people to shop on-line by offering them special discounts, promotions and capsule collections.
The opinion poll I conducted myself amongst my fans and followers has shown that the majority of customers would prefer a free delivery rather than a discount on a purchase. With this in mind I am pleased to offer a FREE DOMESTIC AND INTERNATIONAL DELIVERY on my READY-TO-SHIP range of accessories at my ETSY SHOP, not including the items which are currently on sale. To get your free shipping use BLACKNCYBER13 coupon code at the checkout between 28 November and 2 December 2013.
Please use this chance to purchase something for yourself that you have liked and always wanted to get or buy some Christmas gifts for your loved ones! Feel free to browse my ETSY SHOP full of silk and leather floral pieces!