Undoubtedly fabric poppies have always been popular. Especially fire engine red ones, which resemble the simple wild poppies grown without any cultivation in a natural setting. As we all know the red remembrance poppy has become a familiar emblem of Remembrance Day due to the poem "In Flanders Fields". To cater for all tastes I have several Remembrance poppies in my portfolio ranging from satin to velvet ones, with and without foliage, with just 4 petals or a fuller version with 14. Here is one of the most popular designs:
But those of us who are into gardening surely know oriental poppies with their large blooms and fluffy leaves.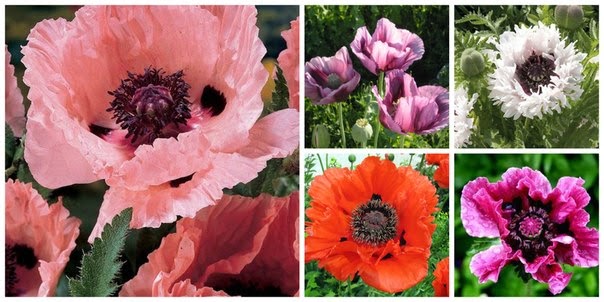 My newest poppy creation was inspired by these impressive oriental poppies.
 An amazingly full and at the same time light, almost transparent large poppy flower can be turned into an impressive headpiece to complete a wedding or romantic look, a corsage or a hat decoration.
I made it using finest silk fabrics that have been painted by hand. The flower can be created in other colours to match your outfit or colour scheme. For more information on the poppy flower please head to
my Etsy shop
What colour poppy do you personally prefer? Will you wear one on Remembrance day?