As part of FLORA FAN creative club membership on PATREON each month I prepare and share a mini video tutorial with my clubbers. Please note that this is only one of the benefits of being a member of the Club.
Below you will find an overview of these mini tutorials, so you know what you are getting when you are joining my Patreon Creative Club. These exclusive video tutorials are available immediately upon joining and get added to monthly. These exclusive tutorials are not available anywhere else at the moment, only on Patreon.
August 2023
TBA…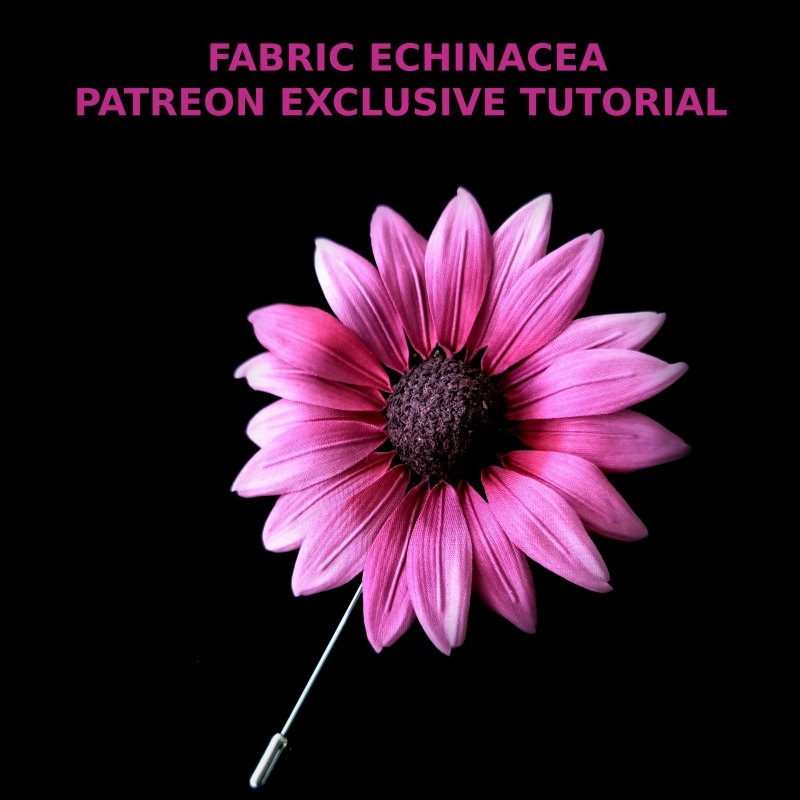 July 2023
A member of the large Daisy  family, Echinacea purpurea flowers are instantly recognisable. In this video tutorial I am sharing a new technique of making a 3D centre for this and other similar flowers as well as a realistic way of attaching the petals.
NEW this video tutorial can be purchased separately on my Patreon here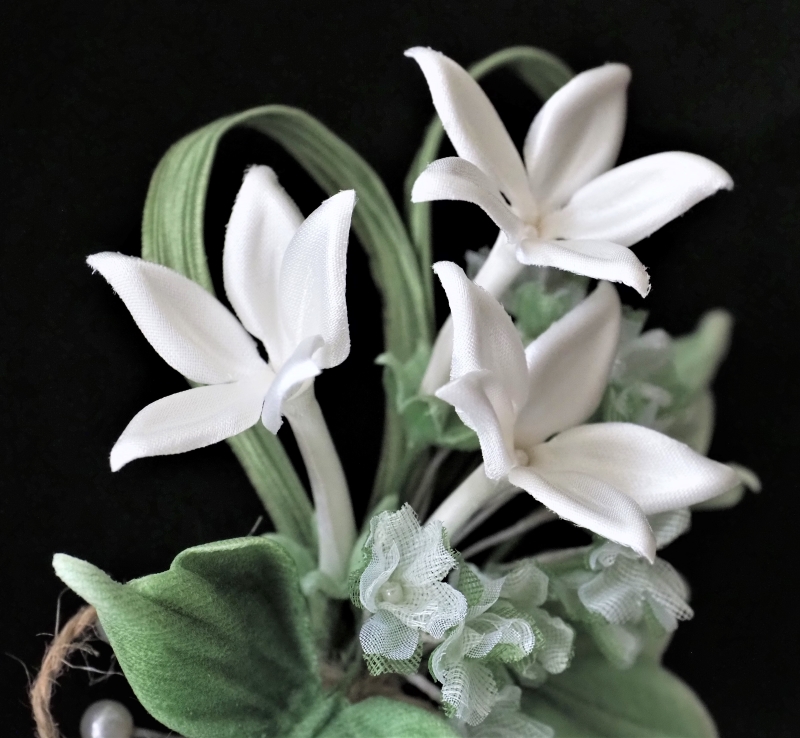 June 2023
Stephanotis aka Madagascar Jasmine
Summer is not only about races and garden parties. It is also a popular wedding season. Learn to make fabric stephanotis, an iconic wedding flower that can be used in boutonneres, wrist corsages etc. in this 30+ minute video tutorial.
NEW this video tutorial can be purchased separately on my Patreon here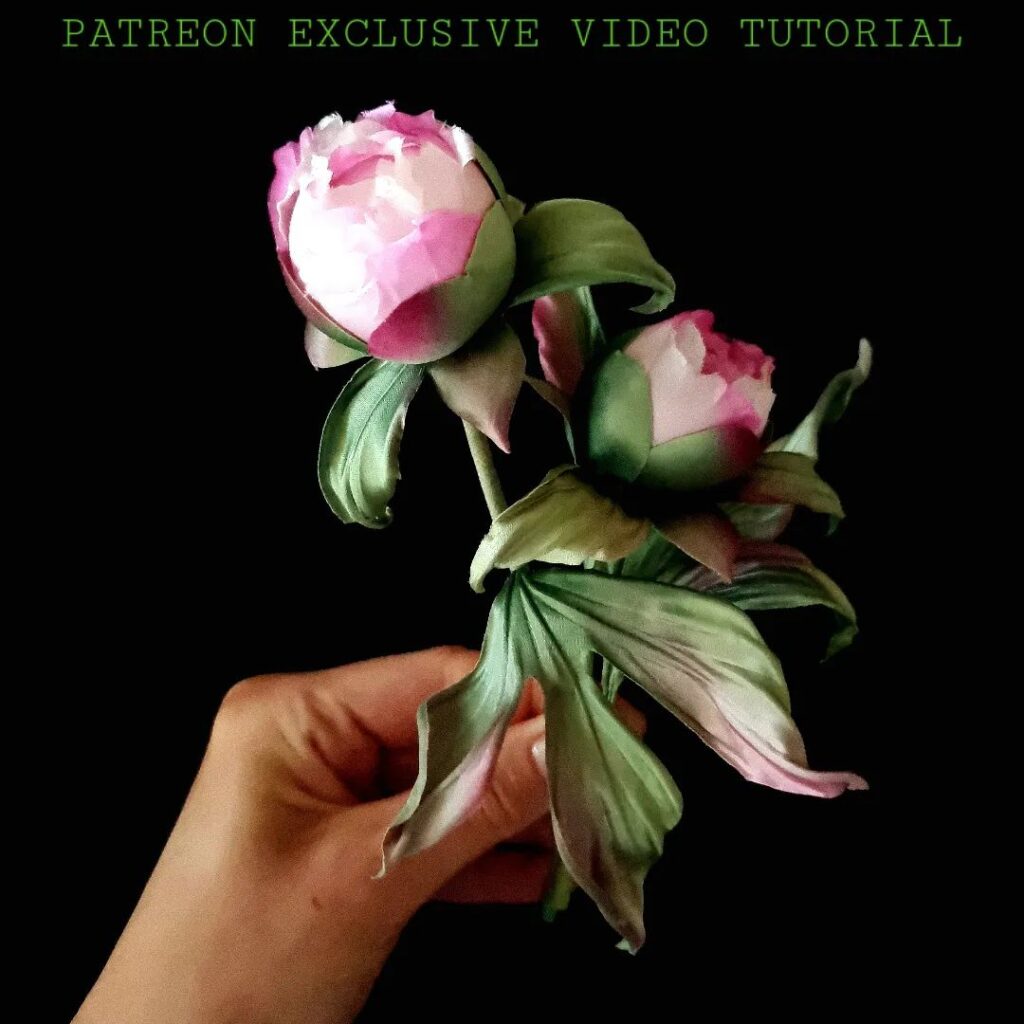 May 2023
This month is dedicated to one of the flowers in season, or rather its buds. Meet realistic silk peony buds complete with complex calyxes and leaves, all explained and demonstrated in not-so-mini mini video tutorial of 60 minutes.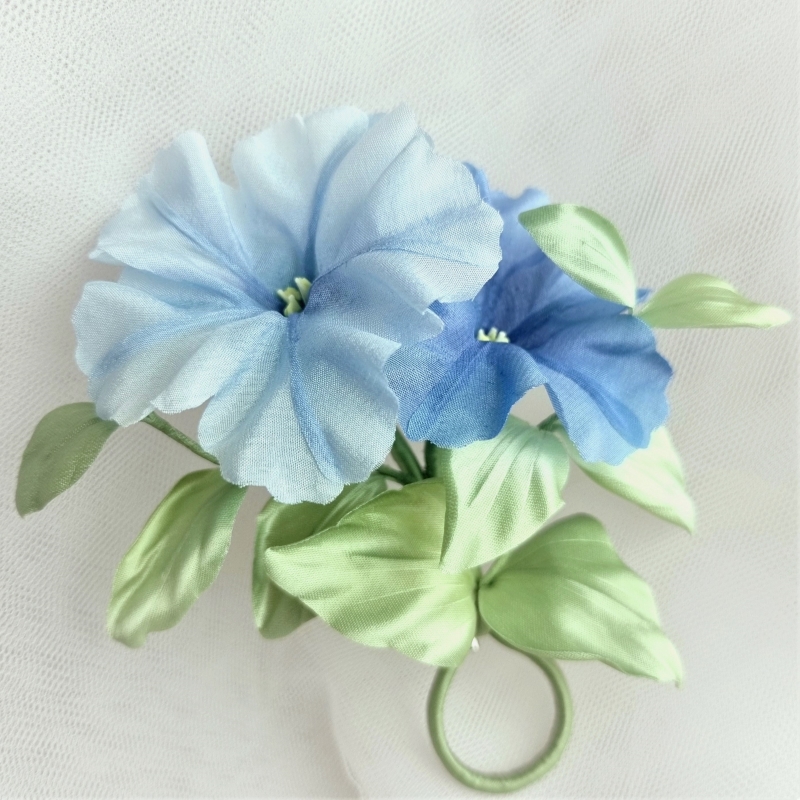 April 2023
Following a live demo on Silk Petunia Flower Earrings this month the exclusive mini video tutorial focuses on the petunia foliage. Use it to make petunia corsages, brooches and other pieces wih this popular and recognisable flower.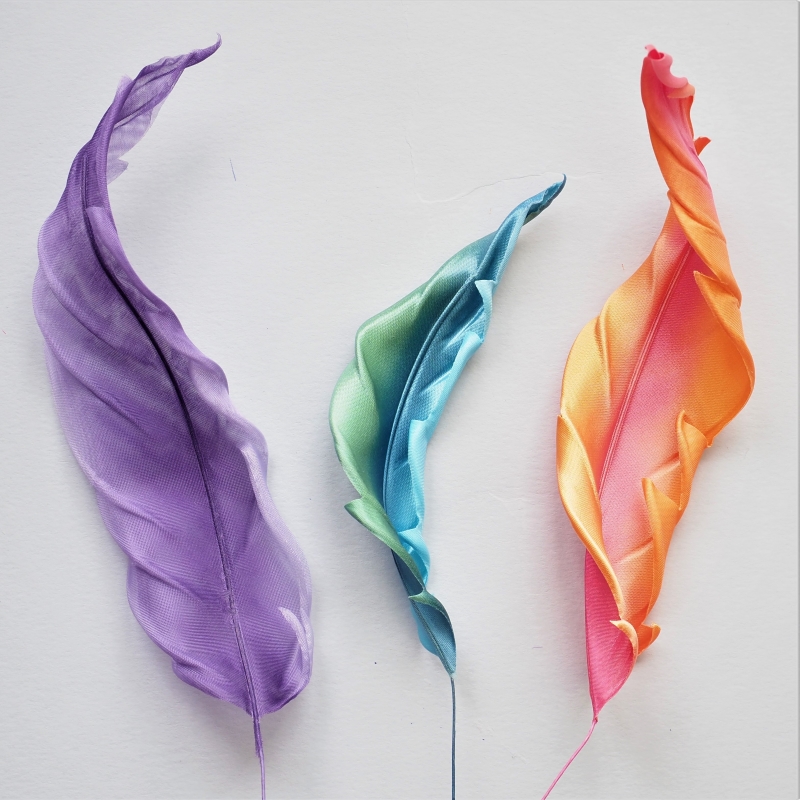 March 2023
This month enjoy an exclusive video tutorial + template on large stylised fabric feathers, which can be used for trimming hats and headpieces.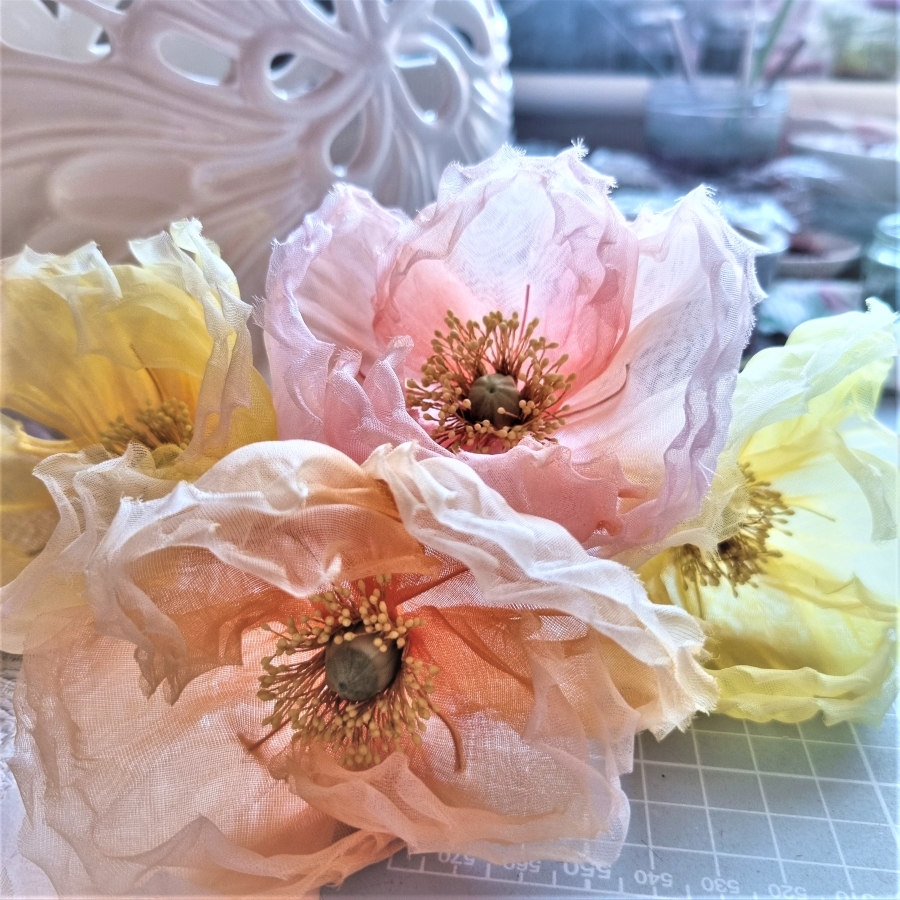 February 2023
Icelandic Poppy Centres
This month enjoy a new mini video tutorial on how to create delicate centres suitable for Icelandic (and other) poppies.