>>> To browse all VIDEO COURSES or login to already purchased ones please visit THIS PAGE


This course is an ADVANCED COURSE in leather flower making.

Before taking it you will need to complete My First Leather Rose Video Course
Tired of those samey looking flat lifeless leather roses?
Dying to learn how to dye your leather flowers?
Wish to add more interest and originality to your pieces? Then look no further as the solution has finally arrived!
This all new Advanced Leather Rose course in video format on 4 very different roses specifically developed to cover most aspects of advanced leather rose flower making and includes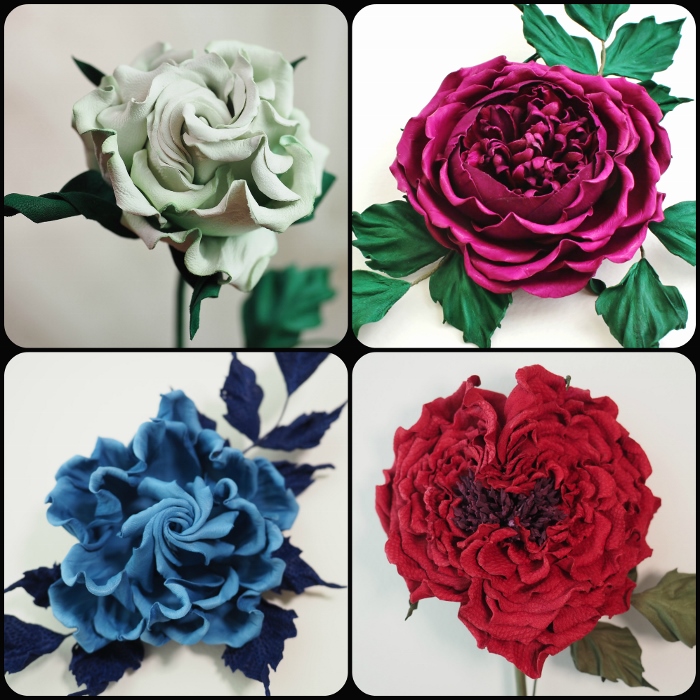 4 detailed VIDEO lessons on 4 roses that are different in looks, shaping and assembly techniques etc
The course lasts for 4 weeks, a week for each rose.
Lessons get available on schedule from the beginning of the course which is scheduled for 10th February 2020.
Each rose has 3-4 lessons + a Quiz
Detailed video instructions from the practising flower artist are organised in a 4 week long course. Watch the video through the artist's eyes, follow the instructions and create, create, create! ☺
These roses are included in the ADVANCED LEATHER ROSE Video Course:
❀ Discreet Charm
❀ Pure Love
❀ English Rose
❀ Royal Secret
The video tutorials on these roses are NOT going to be sold individually. They are available in a dedicated section of the website for the students purchased the course.
Level: advanced (previous experience in flower making is a must).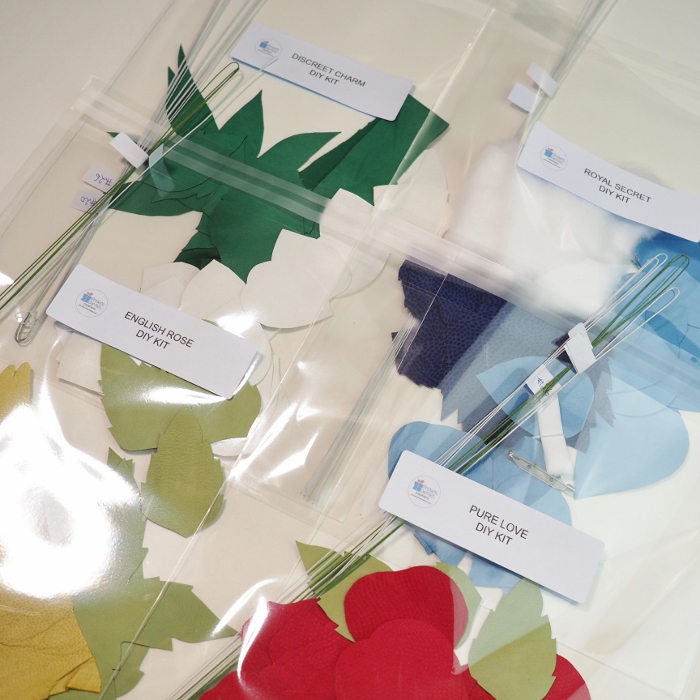 In case if you prefer to work with specially designed leather DIY kits you can purchase them here separately.
You will also need a set of millinery / flower shaping tools (traditional or contemporary). If you have not got any, we offer sets of flower shaping tools in our online shop here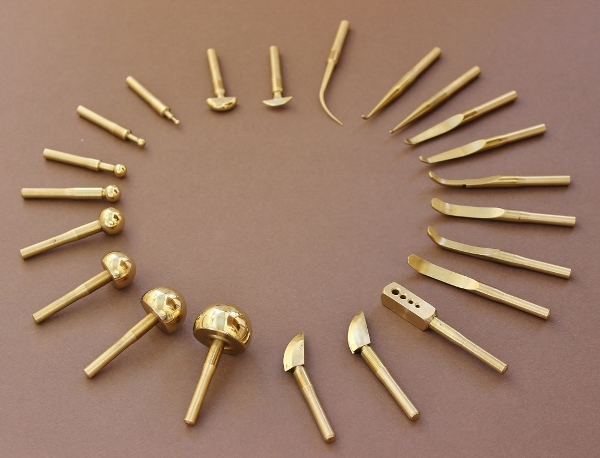 The full list of the required materials and tools is going to be available to you after you have joined the course in the Introduction lesson.
Who this tutorial is for:
milliners
accessory designers
bridal designers
wedding decorators
those, who love to create their own accessories as a hobby
THIS COURSE IS NOT FOR BEGINNERS in flower making
©  You are welcome to use the patterns, techniques and ideas you learn during the course in your private life or professional career. However distribution and / or resale of any part of the video or published materials is not allowed under any circumstances and it is considered illegal and a copyright infringement.
Should you have any questions, please do not hesitate to get in touch with us at enquiries@presentperfectcreations.com