Description
This package is for you if you prefer to work with our DIY kits specially designed for the Advanced Leather Rose Video Course.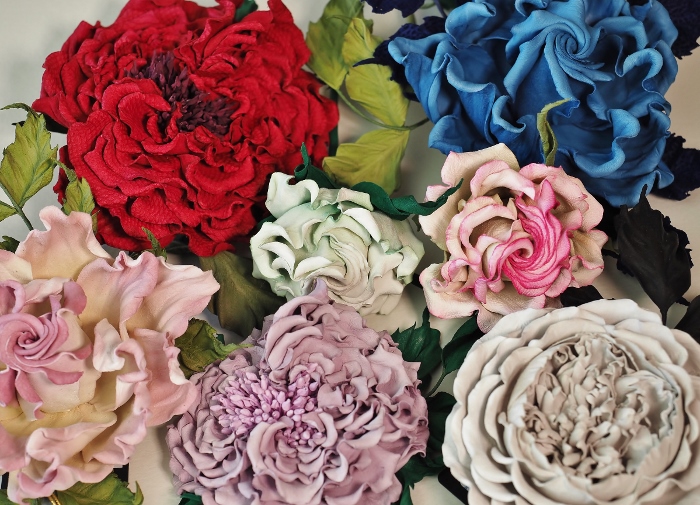 The package includes 4 DIY kits for the following roses:
Discreet Charm (colours: white for dyeing + green)
Pure Love (colours: red + green)
English Rose (colours: yellow + green)
Royal Secret (colours: blue + navy)
The kits include the necessary petals, leaves, wires, ribbons, stamens and findings. They DO NOT include glue, dyes, tools.
Should you have any questions about this DYI kit package please get in touch with us at enquiries@presentperfectcreations.com before placing your order.