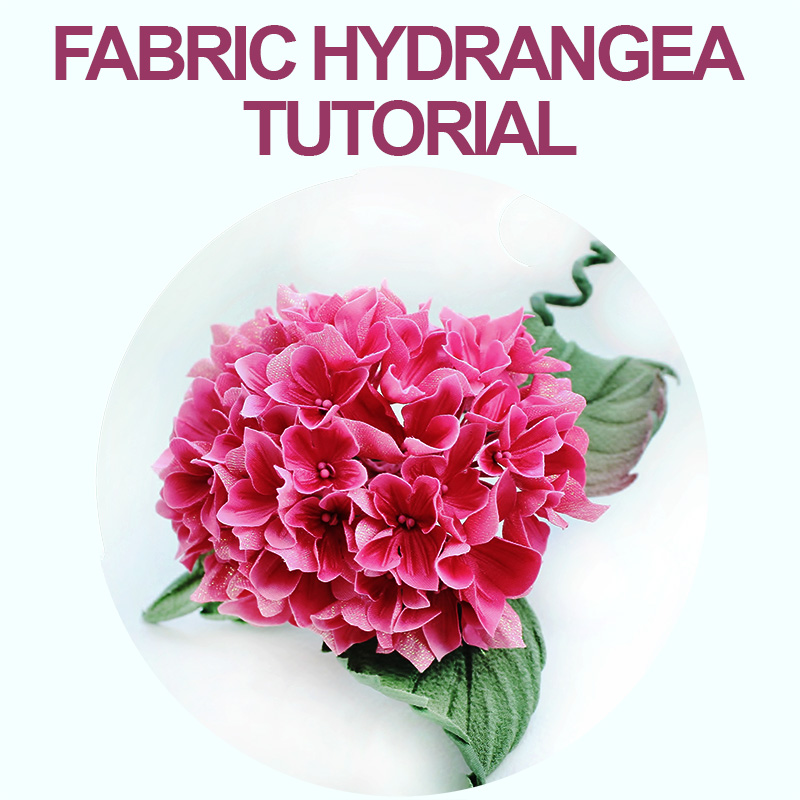 I wonder if there is ever going to be a moment when I say to myself: I have tried and made all the flowers imaginable. For some reason I do not think this is going to happen and you know very well why: there are sooooooooo many flowers out there that it is virtually impossible to make them all. Every time I come across a flower picture in a book or online or I see a plant in somebody's garden or at a garden centre, I make a mental note "I should try to create this one soon!". One of such flowers, hydrangea has been on "to do" list for a while. Last summer I was admiring its faded pink blooms in my own garden, the colour I would like to call "antique pink". Here is the photo of it: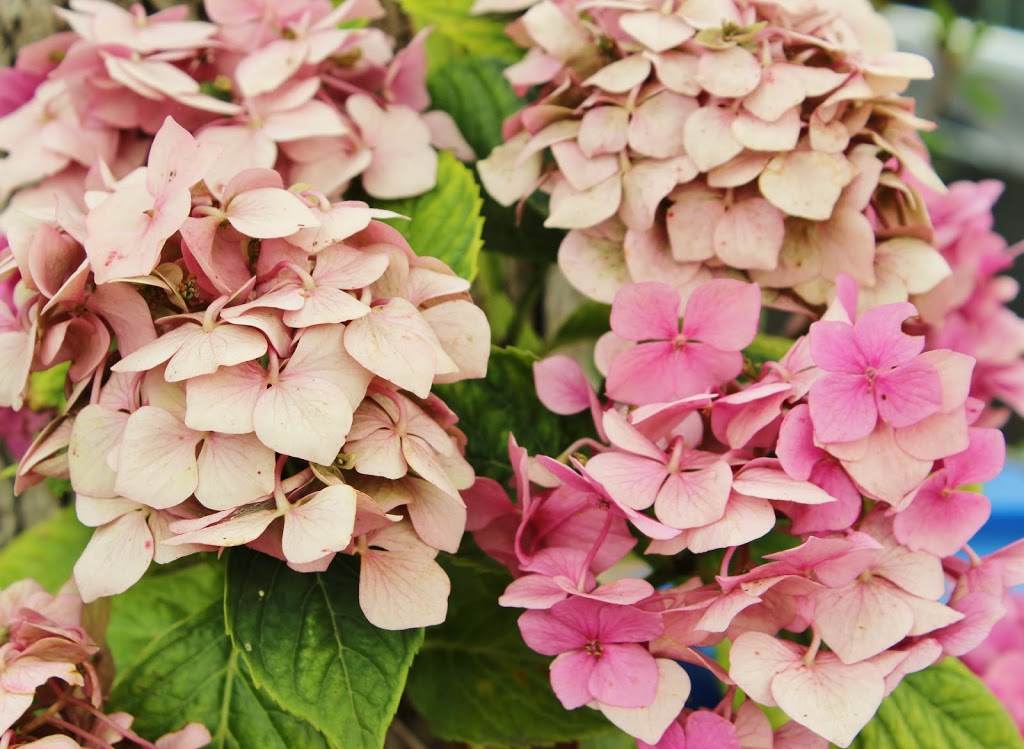 Hydrangea from my garden
So last week I finally sat down and created my own version of hydrangea blooms using silk and … denim! Yes, good old cotton denim worked out perfectly for this hydrangea and a rose bud buttonhole. Such buttonhole is ideal to be pinned onto a groom's lapel at a denim-themed wedding.
The other hydrangea is more like a natural one. Made of specialised Japanese fabric with a soft shine it resembles the one I enjoyed looking at last year in my garden.
Hydrangea corsage is unusual and fun to wear. It makes a perfect gift for someone who loves this humble garden flower.
Now that I have done the wearable pieces with hydrangea, the next attempt will be to make tall stems for a vase arrangement 🙂 Fabric hydrangea experiments continue…