For the second year running we are excited to be able to present you with our tutorial Subscription packages. Much like with a magazine subscription here you subscribe to a series of tutorials, and receive a new one into your inbox on the 1 day of every month (or on the 1 day of every alternate month in case of 6 month subscriptions)
As last year, there are three types of tutorial packages:
❀ a full 12 month subscription (includes 12 tutorials  on both leather and fabric flowers + a bonus)
❀ a 6 month fabric subscription (includes 6 fabric flower tutorials)
❀ a 6 month leather subscription (includes 6 leather flower tutorials)
Here are some of the benefits of our Subscription packages:
❀ 12 new and unique flower making tutorial designs
❀ Value for money
❀ Variety of flowers AND finishes
❀ NEW package options including both tutorials and DIY flower making kits (see below)
❀ Discounts on DIY flower making kits throughout the year
❀ Access to all the Bonus mini-tutorials automatically included in the packages
❀ Lowest price guaranteed when purchased at launch
❀ NEW dedicated Facebook group exclusively for the Subscription 2018 members
❀ NEW special offers for in-person workshops
❀ +1 more BONUS Flower Tutorial 
The schedule for the 12 month Subscription 2018 Fabric and Leather Art Flower Package is the following: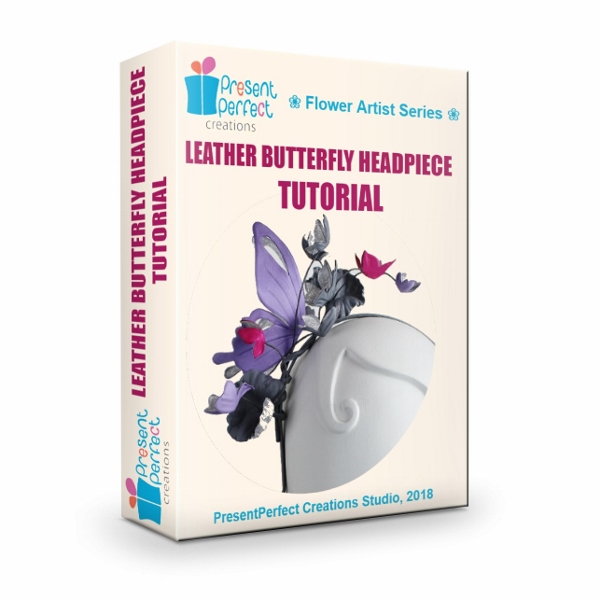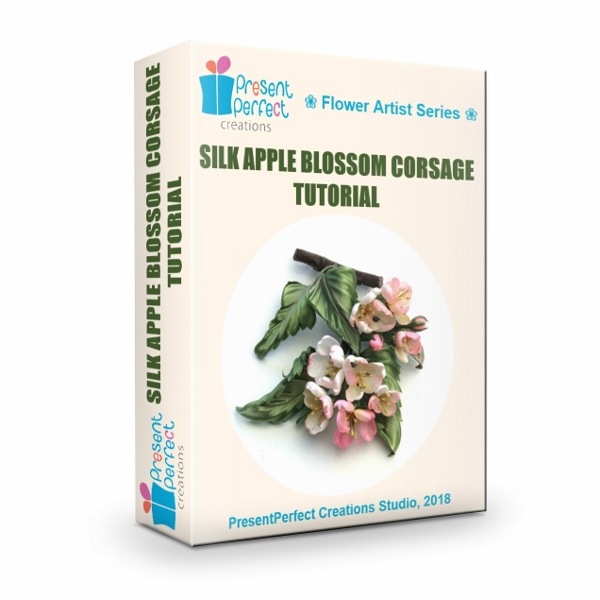 ❀ February – fabric apple blossom – BUY HERE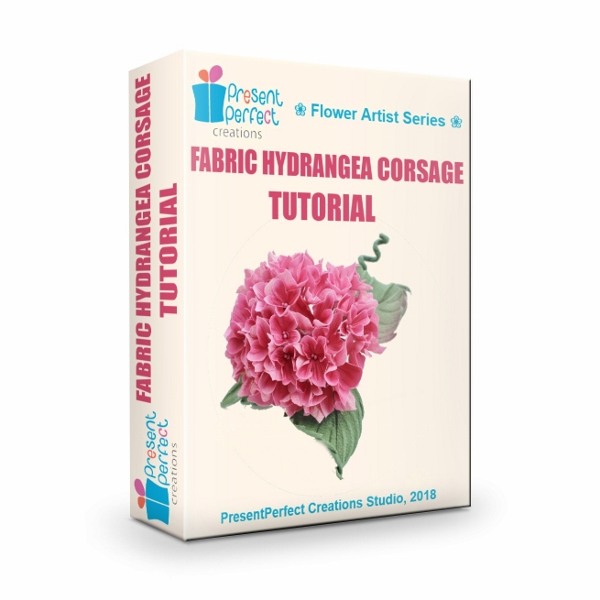 ❀ April – fabric hydrangea – BUY HERE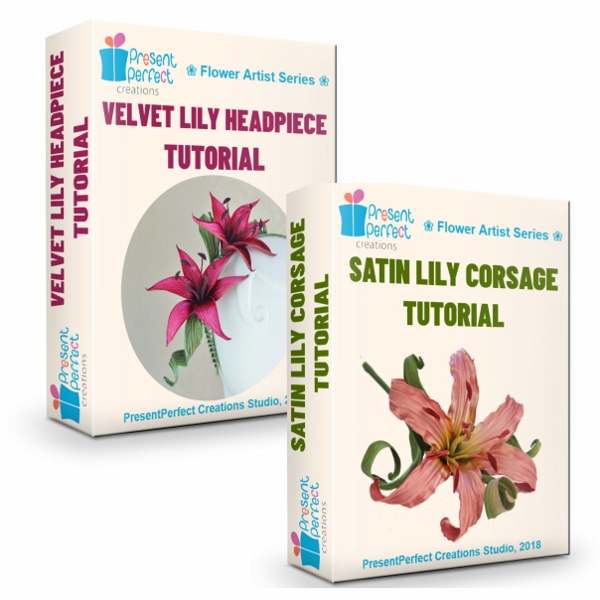 ❀ August – fabric rose
❀ September – leather orchid
❀ October – fabric passion flower
❀ November – leather grapes
❀ December – fabric water lily
❀ + 1 BONUS tutorial on Fabric Iris
All the tutorials are developed and prepared by Svetlana Faulkner, the creative mind behind PresentPerfect Creations. They come in the form of detailed step-by-step photo tutorials and include short video insertions to demonstrate the most tricky points for you, too.