Description
Tethered Butterfly Velvet Crown Headpiece has been created for an international millinery competition.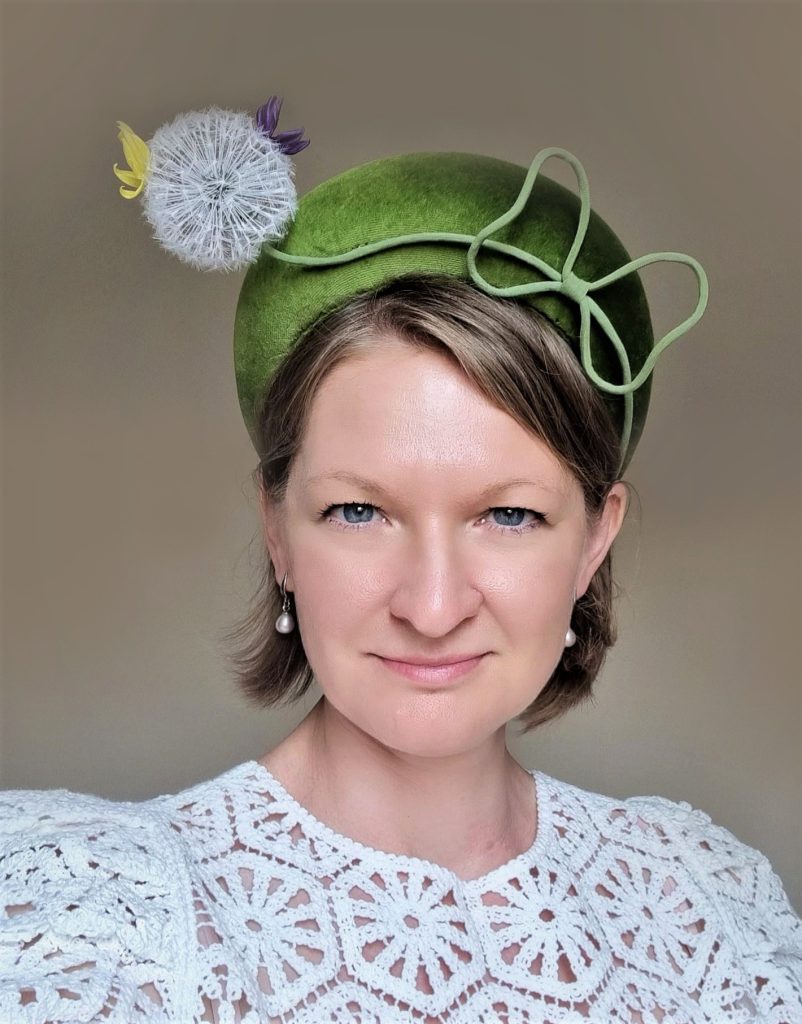 The crown halo headpiece is made using cotton velvet in vivid spring green. Two very fragile representatives of the natural world: a delicate dandelion clock and a couple of dainty airy butterflies have been chosen for a trim and arranged in a perfect balance.
The dainty butterflies that seem to have just landed onto a very realistic looking silk dandelion clock in a whimsical dance make for a most unusual floral headpiece. The dandelion clock looks so real you catch yourself blowing on it to make a wish.
This original silk dandelion clock headpiece is hand crafted from scratch using finest materials and there is no other one like it. The fabrics for the dandelion and the butterflies have been hand painted.
The Silk Dandelion Clock bandeau is finished with a hat elastic and it is suitable for most sizes.
❀ original PresentPerfect Creations studio design
❀ created completely from scratch using finest materials
❀ finished with a hat elastic
❀ the diameter of the dandelion clock is 6 cm
❀ READY TO SHIP
~~~~~~~~~~~~~~~~~~~~~~~~~~~~~~~~~~~~~~~~~~~~~~~~~~~~~~~~~~~~~~~~~~~~~~~~~~~~~~~~~~~~~~~~~~~~~~~~~~~~~~~
A similar silk dandelion clock button hat can be created for you in 3-4 weeks after payment. Please visit our TERMS & CONDITIONS page for information on turnaround times and shipping.
If you have a rush order it may be accepted at an additional fee. Please contact us at enquiries@presentperfectcreations.com prior to purchasing a piece to discuss possible options.