There are many ways to use silk flower for decoration that have developed over the long period that the silk flowers have been around. Some of them are more obvious like brooches, corsages, hair clips, some are less. Another direction I am constantly working on apart from the diversity of the floral  form  is the diversity of application of these gorgeous creations. Here is one more way of using a handmade silk flower: a silk choker or a necklace.
This bridal silk rose choker necklace is a perfect addition to a romantic bridal look "a la Marie Antoinette" and will work particularly well with an strapless corset wedding dress. As always I have created the rose from scratch and it can be customised to a wedding theme in terms of colour. The size of the choker necklace is regulated by silk ribbons at the back.
Here is the picture of the silk rose choker:
And that is how it looks when it is featured in British VOGUE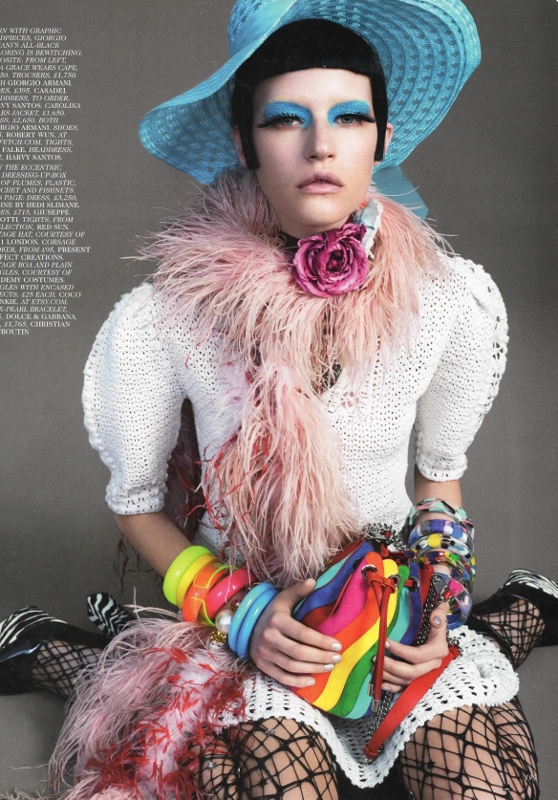 Similar chokers can be seen in the Ian Stuart collection named Revolution Rocks.
To make a similar silk rose choker make use of my detailed tutorial on this piece which you can find in my shop
HERE