Description
This set of 5 Japanese flower shaping tools are a great addition to your traditional set of millinery tools. Together with the set of extra narrow tools they will enhance and broaden your possibilities in the world flower making, both fabric and leather flowers.
The millinery tools are made of steel and fit into the recommended soldering iron with a 6 mm wide shaft.
The tools come in several widths with a number of grooves and without grooves (smooth).
Resembling a cat's paw these tools are indispensable when shaping foliage, as well as flower petals, in particular chrysanthemums, daisies, gerberas, marigolds as well as roses and many many others.
For best results work on the medium pad when using this tool.
The offer is limited, so if you would like to own a set of these millinery tools please order now.
These tools have been used in the following tutorials: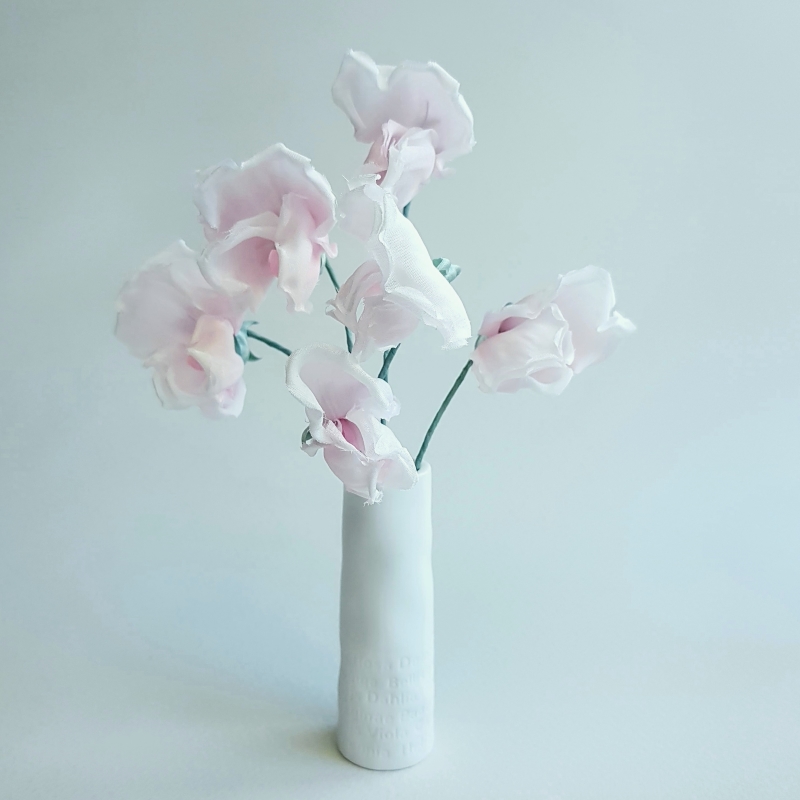 Silk Apple Blossom Tutorial
Fabric Peony Tutorial
Leather Chrysanthemum Tutorial
Leather English Rose Tutorial   to name a few.
Also available:
~ Set of 2 extra narrow flower shaping tools
~ Combination tool
To make sure your shaping lines are clean and precise use an appropriate rubber pad with your tools. If you have not yet got one, there are some available in my online shop. Check here what's currently available.
Should you have any questions regarding the tools, please do not hesitate to get in touch with us at enquiries@presentperfectcreations.com
~ We ship worldwide ~