Description
This is a leather DIY kit specially put together for the MMU students taking part in my No Tool Beginner Leather Class.
The Beginner Leather Rose  DIY kit contains all the necessary materials. It DOES NOT contain any tools, glue, dyes etc. Please choose from the offered colourways:
❀ Red + Green
❀ Fuchsia + Green
❀ Baby Pink + Pea Green
❀ White + Grey
Here is the list of what you will receive with your No Tool Beginner Leather Rose kit:
❀ 12 cut out petals (+2 spare ones) (NEED STIFFENING)
❀ 2 cut out calyxes (NEED STIFFENING)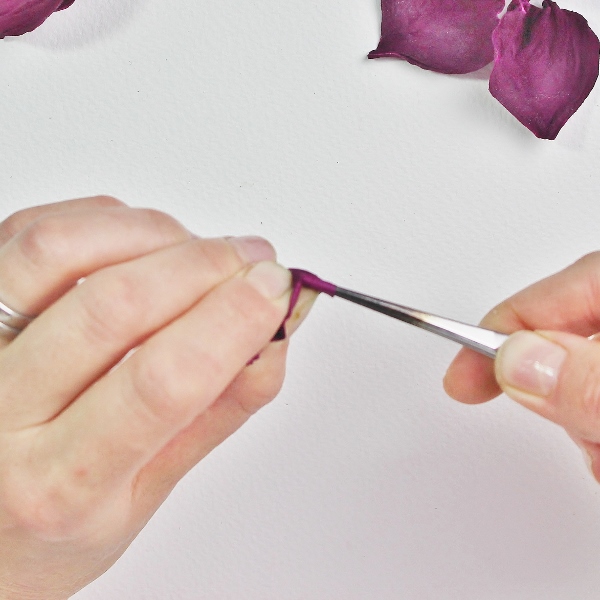 ❀ 14 cut out leaves (+1 spare) (NEED STIFFENING)
❀ scrap pieces of leather
❀ cotton wool
❀ #28 wires
❀ #26 wires
❀ stamens (NEED DYEING)***
❀ some hand dyed thin backing fabric for the foliage
❀ a strip of leather for the stem and the brooch pin
❀ a strip of crepe paper
❀ a brooch pin
*** Coloured stamens in a limited number of colours can be provided instead in case you prefer not to dye.
For shaping this rose you will need a pair of straight tip tweezers. If you have not got a pair, you can get them here 
With the help of this DIY leather kit you will be able to make a  Leather Rose Corsage or hat trim which features one fully open flower, one bud and leaf branches.
Should you have any queries or questions please contact us before placing an order at enquiries@presentperfectcreations.com