It seems that I create my flowers faster than I write about them 🙂 Which is probably not bad!
I have noticed that there are quite a lot of oversized flowers found in bridal and fashion collections. They can be worn as hair accessories, as waist line decoration or an arm corsage. Pinterest is full of ideas and photos.
So I have decided to try and make one myself. In fact I have another thought about an oversized flower which is more fluffy and airy but this version is all noble, regular and smooth.
The flower is a large fantasy camellia about 15 cm in diameter which looks like a small hat in itself.
I painted it in shades of blush pink and mounted it on a headband.
The flower is made of silk satin, the leaves are made of lace and doubled with silk organza.
The headband (as always) is wrapped with thin silk.
All the fabrics and the lace used have been painted by hand.
I believe that this hat is a unique and delicate accessory to complete a bridal image and does look very nice when worn.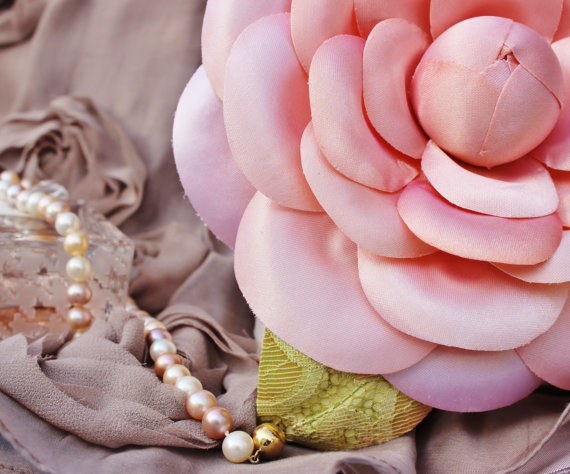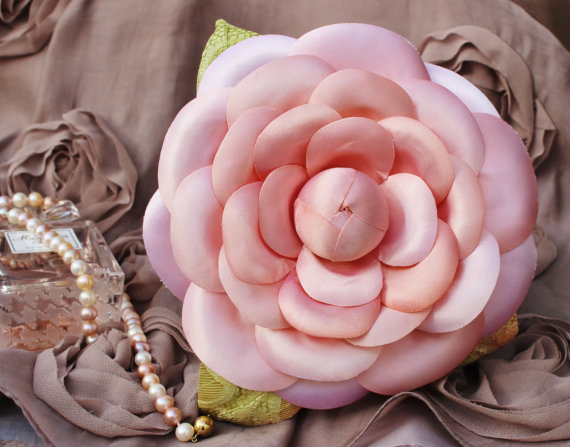 Please share your opinion on this new design of mine in the comments below.