↓ ↓ ↓ Scroll down for course content and lessons
❀This event has now passed
This live online event is taking place on 3 September 2021 at 4 pm London time (11 am EST) over Zoom.
During the event you will familiarise with a number of options when it comes to making leather chrysanthemums using a number of methods for your projects. We are going to be concentrating on creating a NO TOOL leather chrysanthemum that you can make in time for autumn.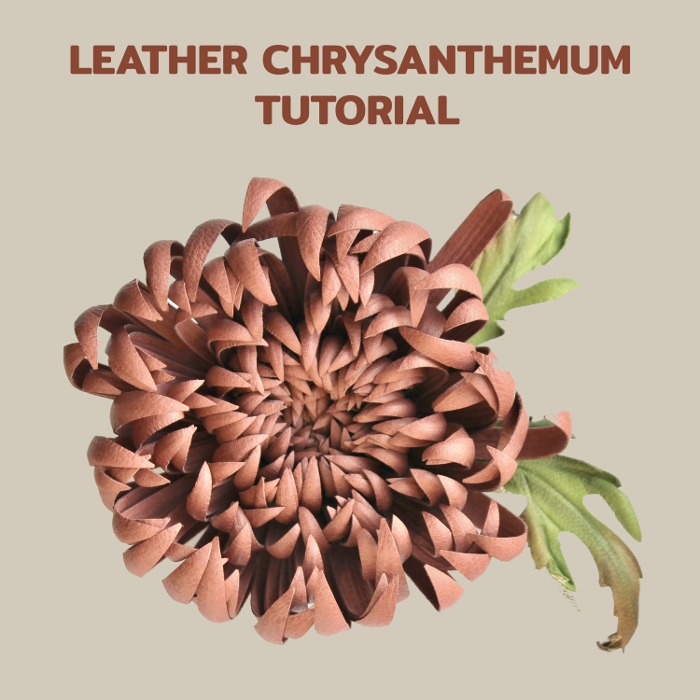 This talk is not about how to make a tooled chrysanthemum from scratch. If you have got tools and would like to learn how to make a tooled chrysanthemum as well you are welcome to explore our detailed Leather Chrysanthemum tutorial.
Scroll down to access the Introduction to the event for the list of tools and supplies needed for this event as well as the some chrysanthemum templates for this demonstration.