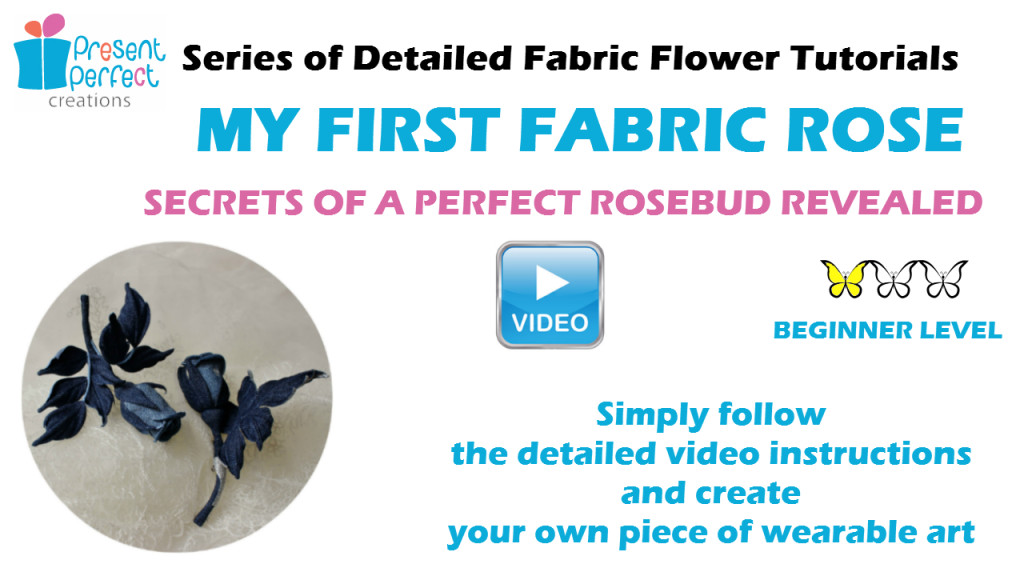 Thank you for joining our video ecourse on fabric rosebud making!
In a couple of minutes you will get an email with the introductory video for the course where all the materials and tools required are shown and described. You will also learn why this tutorial is crucial if you plan to make fabric roses. If you wish you can order a fabric rosebud material kit here. Alternatively, you can source your own materials to be used with this tutorial.
Over the next 7 days you will be receiving a short video tutorial a day into your inbox. It will cover one of the aspects of making a rose bud. In a week's time you should have your very own perfectly formed fabric rosebud corsage!
I really hope that you will enjoy making this little rose and have a great time taking part in this ecourse.
Kind Regards,
Svetlana