Not so long ago we started discussing whether a flower making artist can or can not economise on tools and supplies without compromising the quality of a finished piece.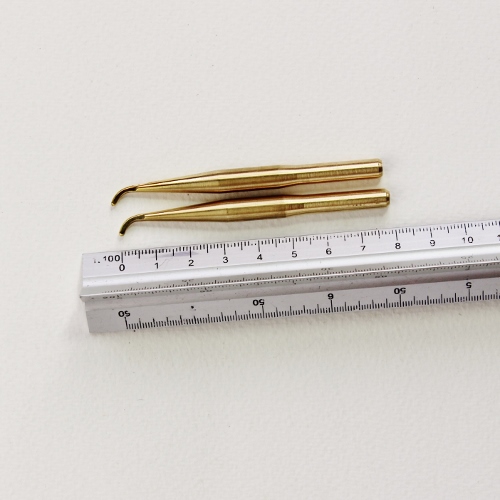 As we saw there was no definite "yes" or "no" answer. Rather, one has to approach and estimate every aspect separately in order to make a decision.
Thus, I recommended to try and choose a really good quality set when it comes to flower making TOOLS.
Low quality tools will not last you. They will be uncomfortable to use and will leave you dissatisfied with your work and a finished item. Why go through all of this when you can have a much easier and more productive life with a decent (but probably more expensive) set of tools?
Occasionally I offer basic sets of tools for sale. If you are interested in one please let me know so that I can put one aside for you Friend when they are next available.
 On the other hand when it comes to DYES and BRUSHES there is a choice here.
I do think that liquid dyes, like water based Javana silk paints  are easier to use, especially if you are a beginner. However, they are more expensive than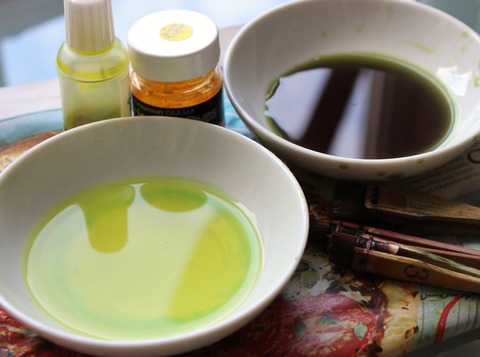 powder dry dyes, like Dytek Procion Dye by ColourCraft, which I mostly use myself. Powder dyes are very economic and will last you a long time. If you wish you could get several plastic dropper bottles of Amazon and prepare some liquid dyes by simply diluting the powder dyes in water. These dyes should keep reasonably well. I often store the leftovers of my dyes in tiny jam jars and have never experienced any problem with them.
As for the brushes, normal flat synthetic ones in a variety of widths will do you fine. However, if you'd like to splash out, there are
specially made fur brushes for painting on fabric
. Made with deer or horse hair, they come in different sizes and can be rather pricey. If you have ever attended any of my workshops you might have had a chance to see them in the flesh  and use them.
The last but not the least thing I wanted to talk about is the KNOWLEDGE.
Yes, you get it right, the knowledge of the craft. Do not try and save here, at least not before you have acquired some solid foundations of flower making, tried a variety of techniques and approaches, made a number of flowers. Then you can go on and experiment yourself, develop your style and invent new techniques. That of course if you are serious about flower making and wish to master it, enjoy the process as well as the result.
The good news is, there are so many flowers in the world, we can not possibly get bored making them, do you agree with me? The bad news is, once you've mastered one flower, that's it, you've mastered just one flower. The knowledge of how to make a rose will be pretty useless if you need to create a chrysanthemum or a sunflower. Flowers differ a lot and so do the techniques and patterns. Have a look at pictures of real roses, they are soooo different. To make them look as different when made of fabric or leather you will need to use different patterns and techniques too.
 Are you overwhelmed by this or excited to learn new things?
If the latter is the case, then hopefully you'll be glad to know that we have worked hard and prepared an ever growing library of downloadable detailed step-by-step tutorials on a wide range of flowers so you can start enjoying flower making right now. Explore the current range of our flower making tutorials
HERE