If you follow me on social media, you have probably already noticed some of my posts on the textile flower course I have been preparing in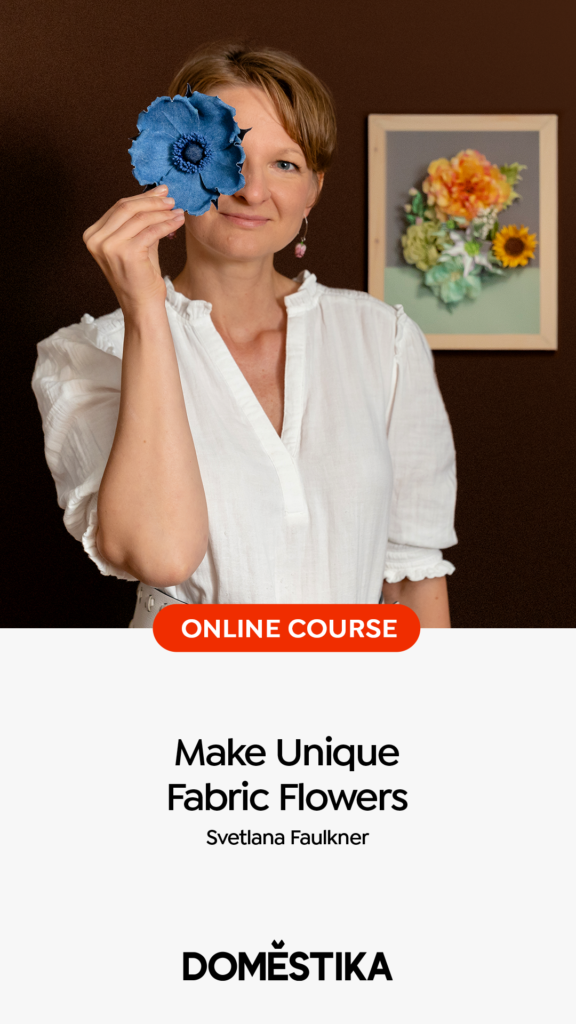 collaboration with Domestika, the largest global creative community.
The filming and shooting for this course was done last July in London, where a team of professionals helped me create this beginner friendly yet exciting video tutorial on textile flowers made with denim.
In the course I show and teach how to create two very different roses using such well known and universally loved material as denim.
The course is aimed at beginner flower makers, because you will not need any specialist tools here, just your hands, patience, my guidance and an odd pair of tweezers. So even if you have not made any textile flowers before, you are welcome to join this course.
However, as it always happens with flower tutorials, even flower artists with experience will be able to find some useful tips and tricks to use in these as well as other flower designs they make.
Amongst other techniques I have included my method of finishing open roses (and other similar flowers) absolutely flat which I extensively employ in many of my designs, including leather flowers.
Another great benefit, thanks to Domestika, is that the course comes with subtitles in
❀ English
❀ Spanish
❀ Portuguese
❀ German
❀ French
❀ Italian
❀ Polish
❀ Dutch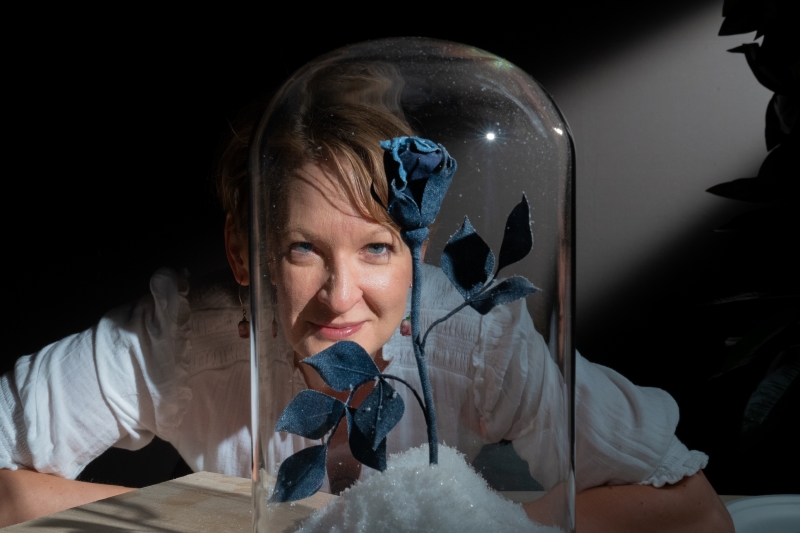 So if the language was an obstacle on your way to learning textile flowers before, it is not an issue any more 🙂 You can choose your language and enjoy the creative process.
In the course I am sharing a number of ideas on how you could make other accessories with the flowers we've covered. By changing the size, the finish, the fabric, the stamens etc you will be able to create infinite number of roses suitable for every occasion and taste.
Now I would like to invite you to watch the introductory trailer to my Domestika course after which you will be able to purchase it from Domestica website at the special launch price if you decide to join
I am really excited about this course and so happy it is finally out and available for students to learn, experiment and enjoy the therapy of handmaking. I hope you will be able to join me on this course.
To watch the trailer and purchase the course use the button below.