Often I hear that flower making tools (materials, tutorials etc.) are expensive. Can flower making be done on a budget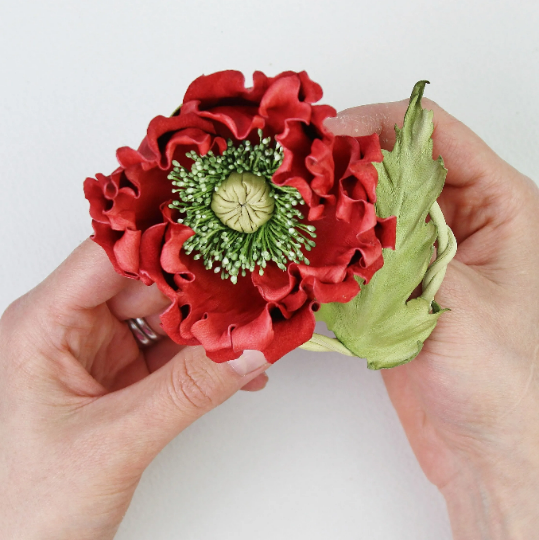 at all or does one have  to invest a considerable amount of money to start the journey?
A question of money is important, I get it more than anybody else probably, because when I started 11 years ago I also was on a very tight budget. But I fell in love with handmade flowers and really wanted to make it work for me.
Since then I have made and sold a lot of different flowers and I have taught a number of people all over the world how to make them.
Today I would like to share some of the best money saving (and making ideas) in flower making with you. If this subject is of interest to you, please read on.
When you are on a tight budget, every bit of information is valuable, especially free sources. You are welcome to subscribe to my weekly flower makers'  newstetter
here
.  In it every week I share valuable tips, offer discounts and advice on flower making matters. My newsletter is free and if you are paying attention, you can pick up mini tutorials, valuable advice, professional tips, money saving coupons etc which will save you time and money.
Also, on my website you will find a blog with a number of useful articles (on fabric and leather stiffening, etc), mini-tutorials, videos on use of different tools, mixing of dyes etc. Again, this source of information on flower making is completely free for you.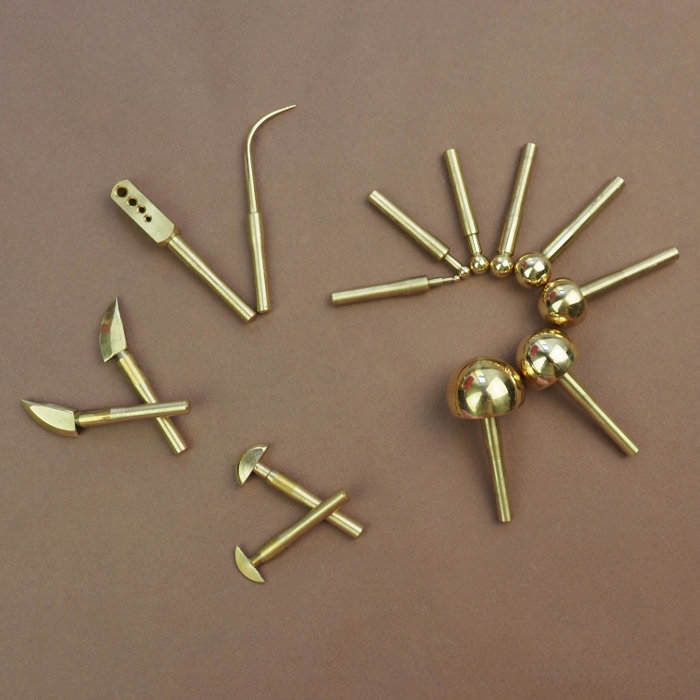 On my Youtube channel there are a number of videos on a wide range of flowers. These are not complete tutorials, however they do give a good insight into how I work with tools, dyes, how I assemble flowers etc. You can subscribe to my channel and be notified of any new videos I share there.
Although I am a great believer that the best investment you can make in your flower making is to get yourself a
decent set of flower shaping tools
, I understand that it might be a bit pricey when you begin. So I recommend starting with
 NO TOOL flowers
 which you can make now, sell and earn money for your set of tools.
There are a number of gorgeous flowers that can be made without tools, the tutorials of which can be found
on my website
.
Also, earlier this year in partnership with Domestika I have released a very beginner friendly course 
on NO TOOL denim flowers
you can purchase at a very affordable price right now.  The featured designs are very popular in my own shop and if you make and sell several of them you will earn enough to invest into a set of flower shaping tools, which opens up limitless possibilities for you.
A new initiative for 2023 is my Patreon membership for those creative flower makers who love to learn and get new flower making ideas regularly.
For a small monthly fee (currently $20 or an equivalent in your currency)

you get a number of benefits including access to my monthly live online demonstration + some exclusive content (like the Icelandic Poppies and stylised fabric feathers already found on my Patreon with new exclusive content added each month ).
Again, if you simply use a couple of ideas from the Creative Club on Patreon, your membership fee will be paid off several times over.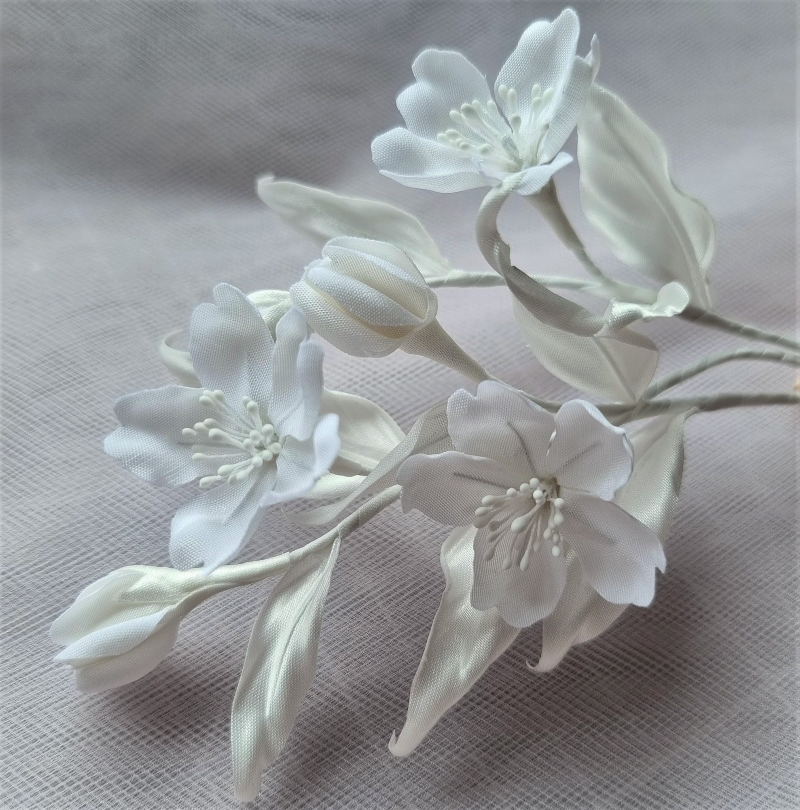 Another way to save is to purchase 
Tutorial of the month
 (with 15% discount).
Every month I offer several seasonal tutorials in the Tutorial of the month category. For the month of March you can treat yourself to the 
Silk Cherry Blossom: single vs double demo recording or Leather Magnolia Tutorial
. Both tutorials are very popular and worth mastering.
Usually I choose seasonal and versatile tutorials for this category, so if you would like to purchase some useful tutorials with a discount, keep an eye on the
Tutorial on the Month category
.
Severa
l 4-for-the-price-of-3 bundles
offer a saving and some of my most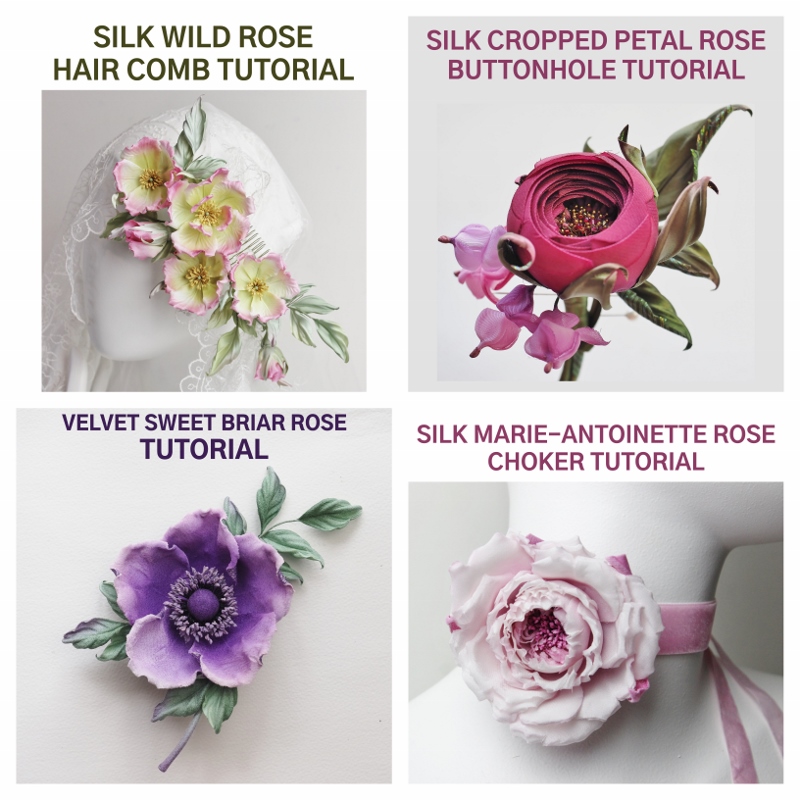 popular tutorials.
Choose from NO TOOL leather flowers bundle, Fabric Roses bundle and Leather Roses bundle
here
.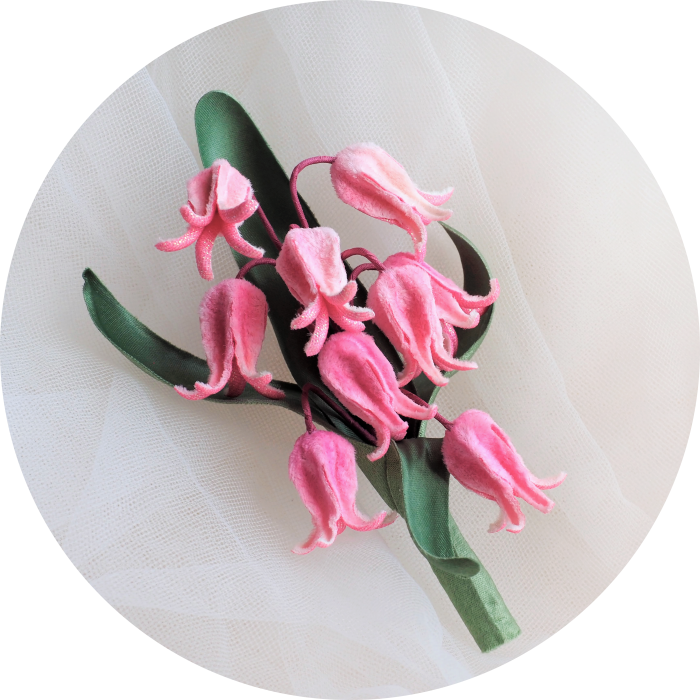 Generally I encourage early bird buying which means the earlier (from the moment of release) you purchase a course/ tutorial, the cheaper it will cost you. With time tutorials often get expanded and their price increases.
Hopefully this overview of different ways to access flower making knowledge has given you lots of ideas.
The main thing is that even if you master one or two flower designs and do them well, they will help you pay for your tools and further tutorials without fail. The result is perhaps not instant or overnight, yet rather achievable as this is what I have done myself.
Once you have mastered simpler flowers  and are ready to invest more into your flower making skills you are welcome to move onto more
advanced designs
and/or attend
my workshops.
Our flower making journey continues every day and I am glad to be on it. I hope you will join me and stay, too.