If you have followed our recent tutorial releases you have probably noticed that with every new tutorial we try and offer you flower making kits as well.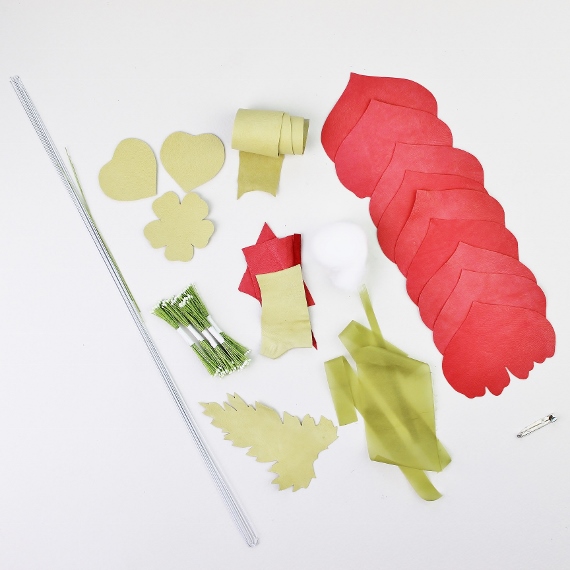 Now, you might prefer to source your own materials, if you know well what you are looking for. However, if you have not had much experience in flower making as we offer it, hunting down the right materials can be more complicated than it seems. That's why when making your first silk or leather flowers you might want to try one of our flower making kits.
Although having a kit is just a part of success, you will get a very good understanding of what materials I use myself when I make my flower pieces as well as develop tutorials for you Friend. Next time when you source your own materials you will know exactly what you need. Say, leather for leather flowers has to be rather thin, soft and pliable, with as little sealant or coating as possible, to give the required result. If you make a leather poppy from our latest tutorial using a kit, you will get the feel of the suitable leather you want to source for your future projects.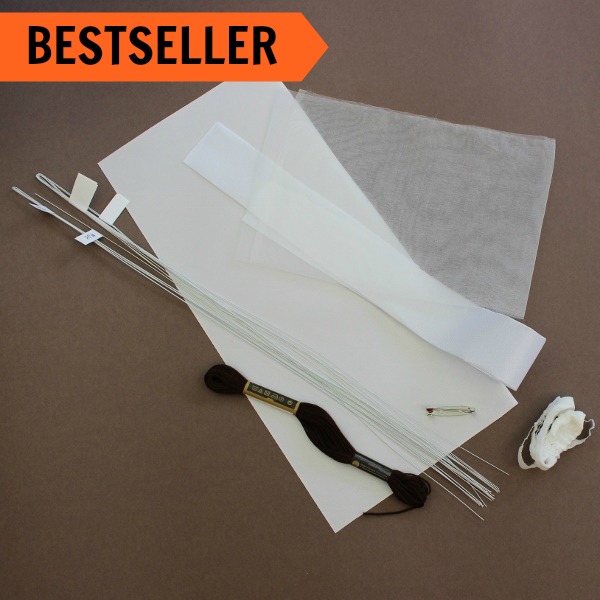 Some flowers may require specialist fabrics because of their nature. One of such flowers is the Silk Dandelion Clock made with finest pure silk organza plus several other fabrics.
Luckily, the silk dandelion clock can be made without the use of flower shaping tools. All you need is one of our Silk Dandelion Clock kits, some silk dyes, good quality thick PVA glue and lots of patience to create this jaw dropping design.
In case if you decide to make a Silk Dandelion Clock with a flower, you will receive a DIY kit which contains 7 DIFFERENT FABRICS. And they are there for a reason.
Due to popular demand, we are now developing flower making kits for of our older tutorials, like this one on the Wild Leather Rose Corsage. That's another great flower that can be made without the use of flower shaping/ millinery tools. All the parts of this open leather rose design are hand shaped, the petals being finished with a pair of tweezers. A limited quantity of the Wild Leather Rose Corsage kits is now available on our website.
Remember that our kits are flat packed and therefore can not contain any dyes, glue or tools.
If you have a question regarding any of these, please get in touch with us via enquiries@presentperfectcreations.com to receive a recommendation or advice on what sort of dyes, tools or glue are the best to use and where to obtain them.
A lot of basic information of this kind can be found in my introductory ebooks on Silk and Leather flower making, designed specifically for beginners, as well as at the beginning of each tutorial.