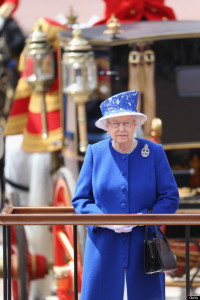 As you have probably heard, last Saturday Britain celebrated the Queen's official birthday with Trooping the Colour, a fabulous military parade.
Although the Queen was born on 21 April, it has long been the tradition to celebrate the Sovereign's birthday publicly on a day in the summer, when good weather is more likely. This military ceremony dates back to the early eighteenth century or earlier, when the colours (flags) of the battalion were carried (or 'trooped') down the ranks so that they could be seen and recognised by the soldiers.
Trooping the Colour is carried out by fully trained and operational troops, watched by members of the Royal Family, invited guests and members of the public.
Naturally I was drawn to the celebration in order to observe what headwear members of the Royal family have chosen for the event.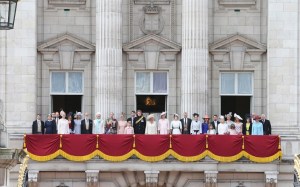 A lot of attention has been drawn to the Duchess of Cambridge especially that it was her last public appearance before the birth of her first child. In this nice picture we can see her pale pink Alexander McQueen coat and matching hat in more detail.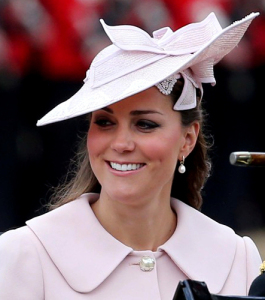 Camilla, the Duchess of Cornwall wore the Philip Treacy designed picture hat in a sparkly oyster coloured straw with a large upturned brim.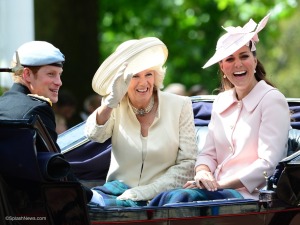 But most of all I was pleased when I saw the Duchess of Kent's hat. She wore a white pillbox hat trimmed with purple roses and a white tulle veil.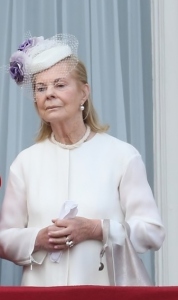 Interestingly the day before I painted one of my roses in a very similar colour.
For me silk flowers and hats is a marriage made in heaven and it is a pity we did not see many silk flowers on Royal hats at the parade.
Here is one of my pillbox hats decorated with an open English rose:
Silk flower fascinators look equally stunning. Sometimes it takes just a flower to make a fascinator, like in this black rose fascinator
or the oversized camellia headband
Do you use silk flowers to decorate your hats? If not, with what do you decorate them? Please share your opinions.