Colouring stamens for flowers made easy!
Although ready made stamens come in a variety of colours and sizes is is often difficult to find ones in suitable colour for a project in question. That's why I find it easier to colour white stamens myself. This way I make sure that the stamens match my flower in colour and size.
For dyeing stamens we'll need:
– non porous surface (plastic or glass)
– some vodka (or even better spirit)
– Procion (acid) dyes in chosen colours
– a receptacle (a porcelain dish)
– a pair of tweezers
– a bunch of stamens
Vodka evaporates quicker than water which means the dye will dry before the stamen heads dissolve in the li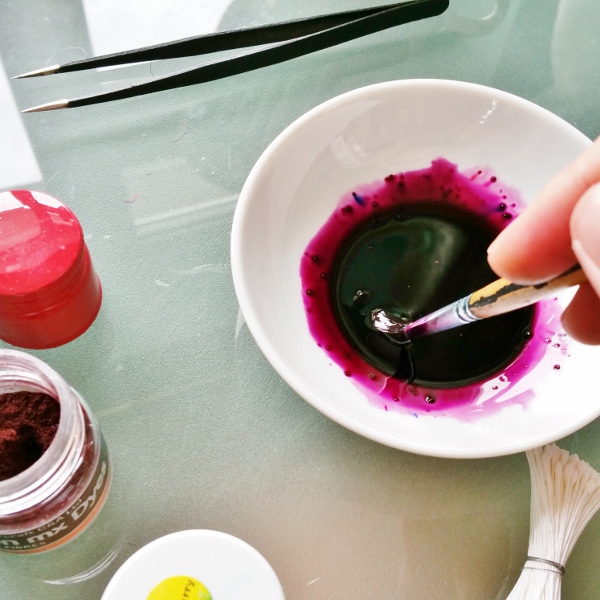 quid. Water is not as good for this task and even with vodka one should act really quickly.
Pour a small quantity of vodka (10-15 ml) into the dish and dissolve some powder dye in it. I find intense colours work better, that's why I put a generous amount of powder dye into the dish.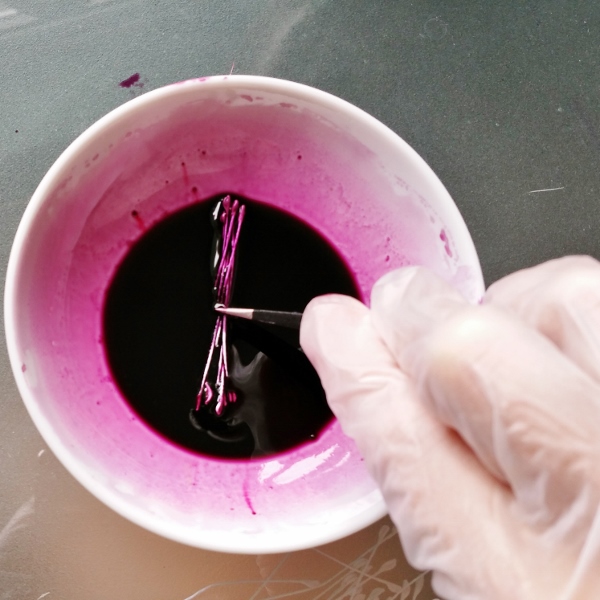 Using a brush dissolve the dye well in vodka. It will take a bit longer than dissolving the dye in water, so make sure all the dye grains are dissolved.
Now using a pair of tweezers ( and possibly disposable gloves) dip several stamens at a time into the prepared dye and dye them evenly. Do not try to put all of the stamens at once. This will only dissolve all the stamen heads and ruin the stamens.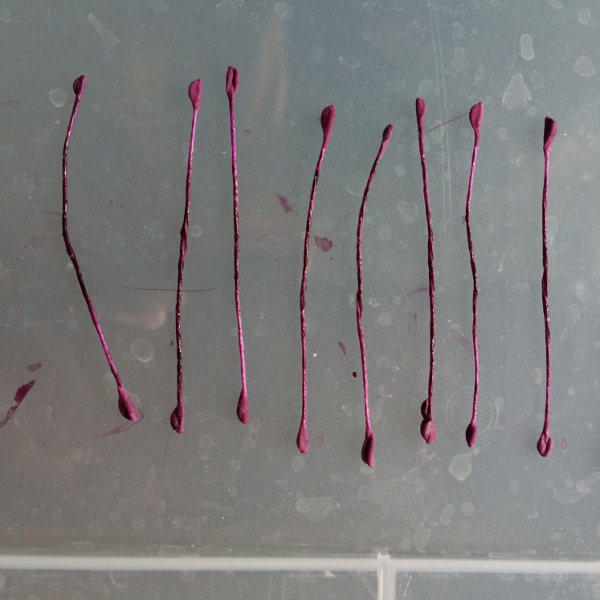 Having dyed a small bunch of stamens put them onto a prepared non porous surface like glass or plastic and leave to dry. It is important that the stamens are separated (see the photo). Otherwise they will stick together as they are drying.
In this way, portion by porting a small bunch at a time dye all the stamens and lay them out to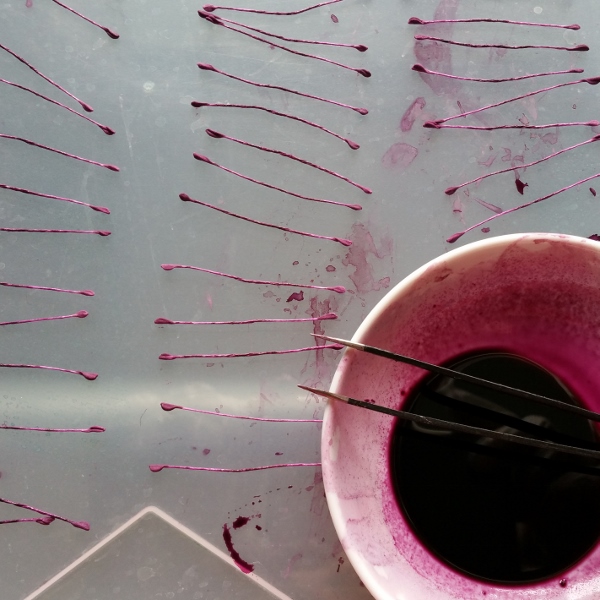 dry on the non porous surface. Please do not use paper as the wet stamens stick to it.
I hope this information on colouring stamens for flowers is useful for you and you'll be confident to dye white stamens for your project now.