I am sure you are very familiar with this plant. It produces bright yellow flowers which then turn into fluffy balls full of seeds.
To most people, especially keen gardeners, a dandelion is just one of those nasty weeds calling for a spray of weed killer. It is impossible to imagine somebody would want to create a dandelion by hand. But here we are. This dandelion clock is hand crafted from scratch using pure silk. The silk dandelion clock measures about 4 cm in diameter. I used more than a hundred of fluffy seeds to make the dandelion.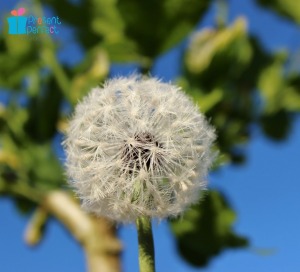 This is the picture of this dandelion halfway through. It looks very realistic. It is as though somebody has just blown on it.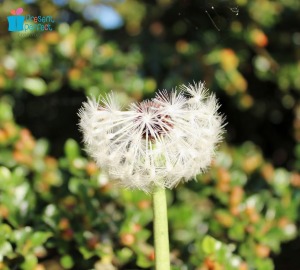 To make this silk flower requires a lot of  manual dexterity, a bit of knowledge about dandelions but above all a serious amount of patience!
Despite its humble looks the silk dandelion is a sophisticated creation verging on a work of art.
If you want to give it a go I am pleased to let you know that no special tools are needed to create it. The fluffy seed head can be turned into a quirky brooch or an original hat embellishment.
Any ideas how you would use this unusual silk flower? If yes, then consider mastering the art of silk dandelion clock with my step-by-step photo tutorial available here