As well as their Mummies little girls love to get dressed in new pretty outfits for special occasions. And what can be the best compliment to that outfit if not a cute
designer custom-made hair accessory
?
I have made floral accessories in silk and other fabrics as well as fascinators in sinamay for young ladies.
One of my long-standing favourites is this original silk and lace butterfly headband in sugar pink. I painted all the fabrics by hand using colours for silk. This allows me to create the accessory in an array of colours to perfectly match a little girl's dress. The butterfly is decorated with ostrich feathers and Japanese seed beads.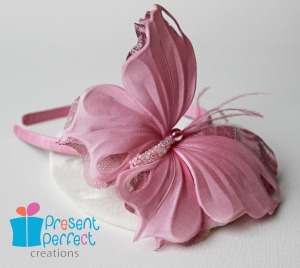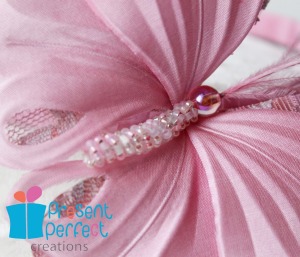 This is an example of a delicate floral headpiece accented with pearl beads in a matching colour. I used pure silk fabrics of several types and painted them by hand. A headdress like this one is ideal for little bridesmaids at weddings. Other colours are available to order.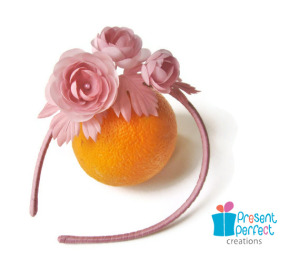 This alice headband decorated with a distressed denim camellia flower is a versatile hair accessory for the coming summer. Not only will it complete little princess' denim outfits, but it will also complement her light romantic dresses and skirts with floral prints. I would recommend it for everyday wear. To get your own complete set of denim accessories you can order a brooch and hair clips made with the same fabric.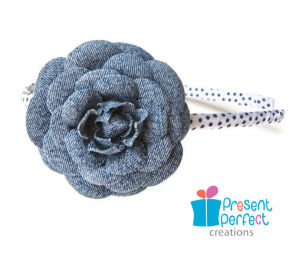 My latest creation for young ladies is this elegant triple bow of sinamay and birdcage veil on a headband. I embroidered the centre of the bow with Japanese seed beads and covered the headband in Indian dupioni sik in a matching colour.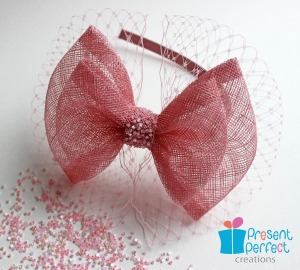 This fascinator is perfect for special occasions and can be made to order in other colours to complement an chosen outfit and to complete the look.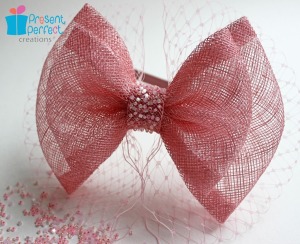 I have more ideas to add to the collection of little princess' accessories so keep your eyes peeled for them :-)))