A tutorial on a fabric feather has been on my to-do list for a while now. Today I am happy to present my tutorial on handmade eco-friendly fabric feathers to you.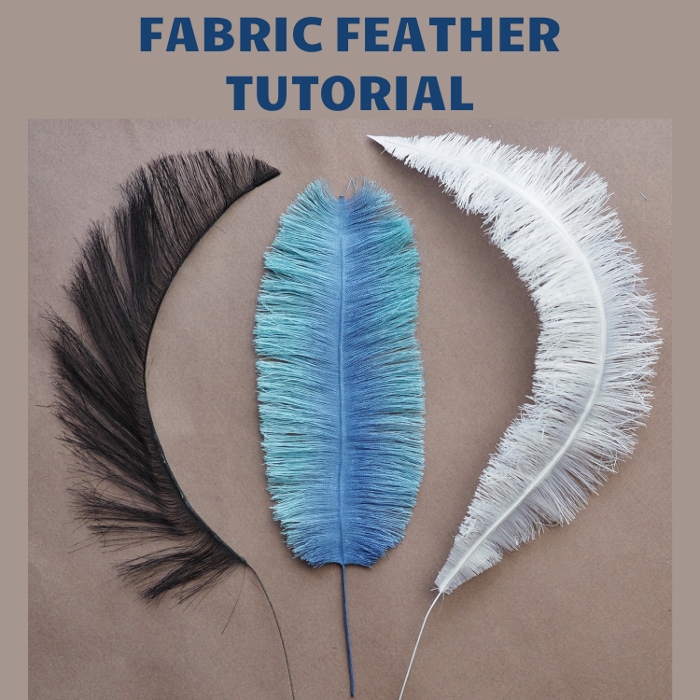 I feel quite excited about it and I think you should, too. Although I do not see handmade feathers replacing natural ones completely any time soon (but who knows, right?) there are definite advantages to this handcrafted feather that I am so pleased to share with you. It is always good to have options. Well, now we have one for feathers too.
So, WHAT makes these handmade eco-friendly fabric feathers SO good? Is it the fact that it's handmade? Realistic? Cruel free? Versatile? Fragile? Or all of the above?
Yes, there is no mistake, a rather realistic looking feather, this amazing nature creation, can be made by hand using fabric and a sprinkle of knowledge. I won't hide, the process is a teeny-weeny time consuming, but all the good things come to (s)he who waits.And the result is well worth it. What's more is you can create a bespoke feather or two for your design and they will be an absolute match and a perfect fit.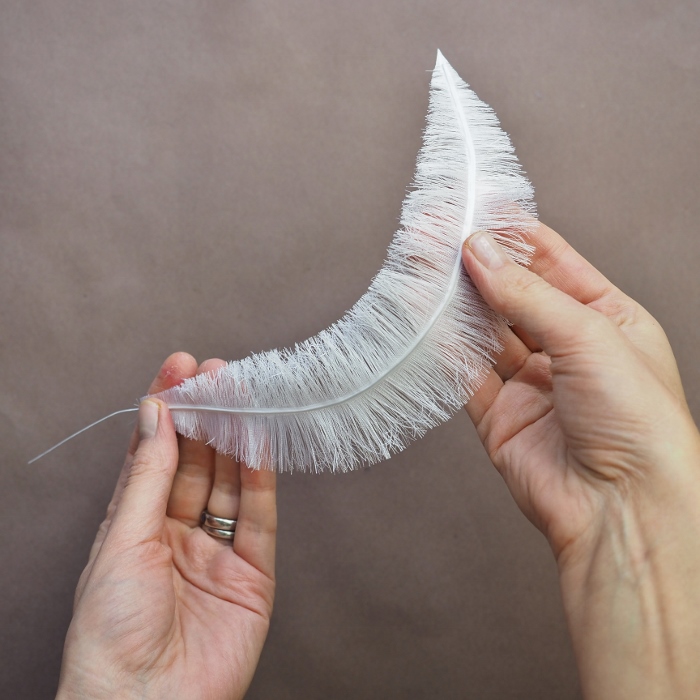 ❀ NO millinery tools are required for making fabric feathers
❀ you can use different types of fabric for different results (I am showing 3 in the tutorial)
❀ the tutorial is suitable for all skill levels
❀ bespoke designs to match your projects every time
❀ video of me talking through best practices in feather making
❀ suitable for all skill levels
❀ bespoke designs to match your projects every time
❀ learn to dye your feathers and make a neat quill
❀ cruelty and allergy free feathers
Imagine what you feel when you are holding one in your hand? Are the barbs soft?Are the feathers stiff enough to stand on their own? How fragile is the fabric feather? Can you steam it? Can you curl it? So many questions… The answers are waiting for you in the
HANDMADE FABRIC FEATHER TUTORIAL.
For more information on this detailed step-by-step fabric feather photo tutorial click on the button below.
If you wish to explore the specialist fabrics we offer visit the fabrics section on our website
HERE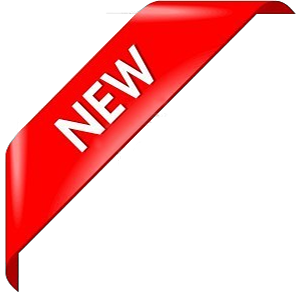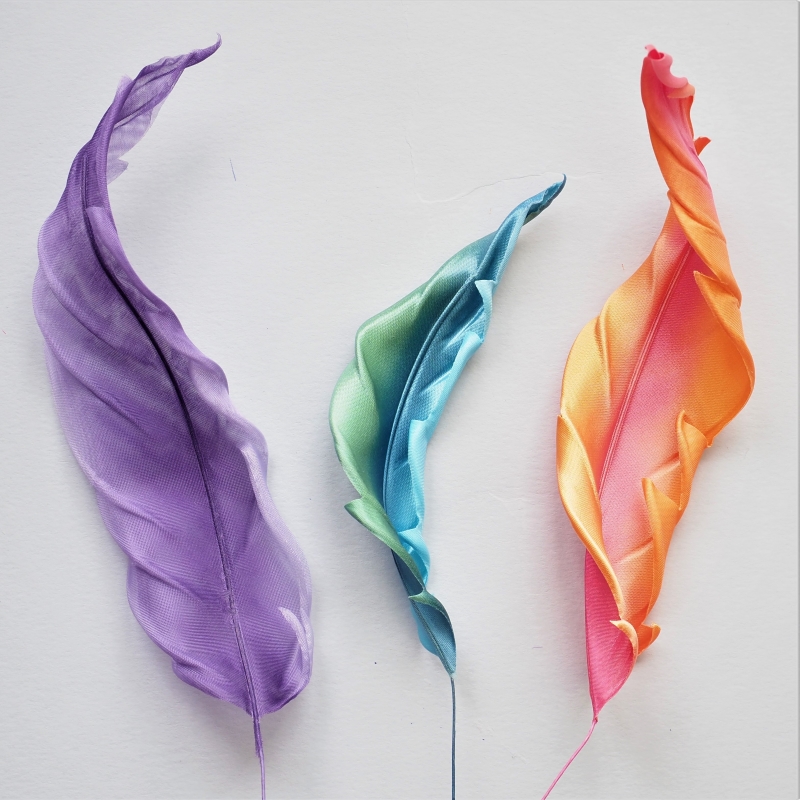 Earlier this year, I prepared a video tutorial on a different type of fabric feather, this time aiming for a more stylised version rather than necessarily realistic.
In this video tutorial, you will learn how to turn a flat piece of fabric into a dancing, swirly stylised feather.
By playing with colours, fabrics, sizes, etc. you will be able to create unique elements for your designs. These stylised fabric feathers are a versatile, easily customisable element perfect for trimming your headwear and headpieces. These feathers are great for those customers who are not keen on floral trims or those who prefer to avoid having real feathers on their headpieces for ethical, aesthetic, or health reasons.
Initially released exclusively for my patrons on Patreon, now access to this video tutorial is available through my shop on Patreon to a wider audience. To learn more and get access visit my Patreon shop here.