In November I was talking about new poppy designs which I would like to add to my oh-so-popular existing line. One of the ideas was to create a poppy using luxurious velvet fabric. Finally last weekend I found the time for this experiment.
Please welcome the wild poppy made of cotton velvet for petals and cotton melton for leaves and stems.
The flower is mounted on  brooch base for easy attachment. Here's how the back of it looks like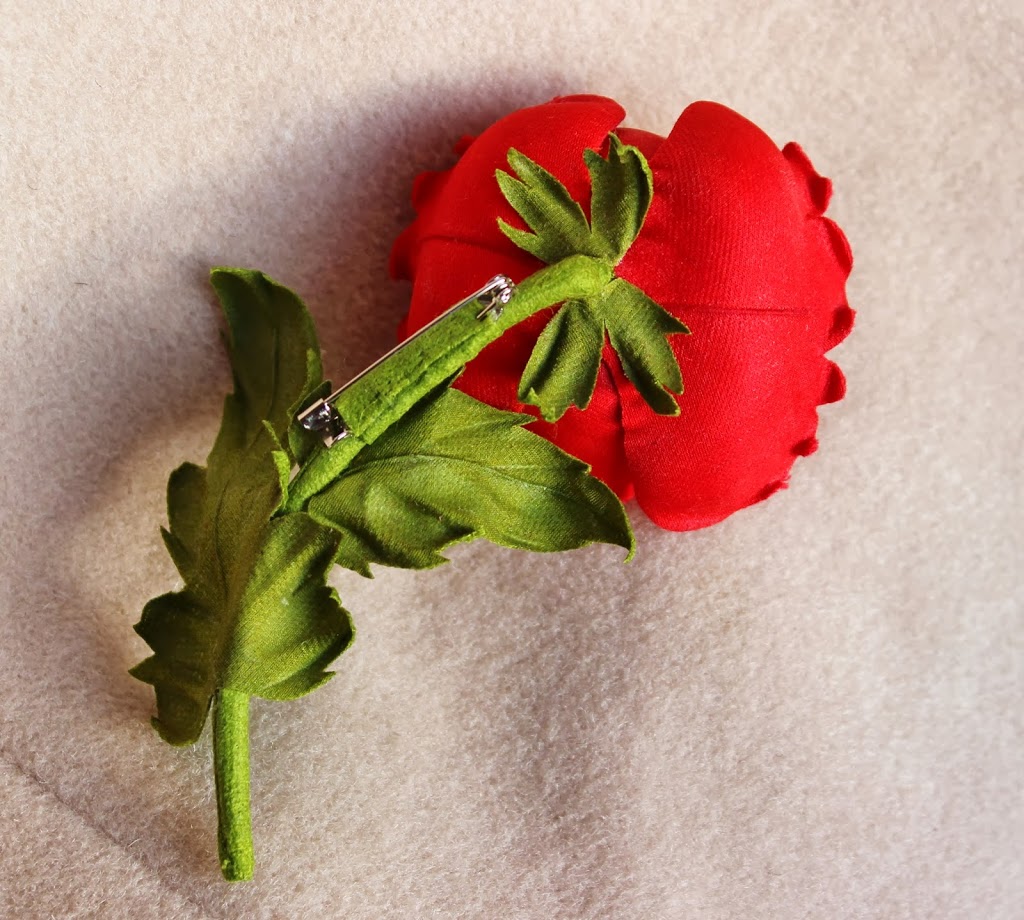 As always all the leaves and in this case petals are lined with silk organza. The poppy brooch is available at my Etsy shop.
I hope you will like the new poppy design as you do the previous ones. Meanwhile I shall think about implementing my other ideas in soft velvet and luxurious pure silks.