Velvet fabrics for making flowers
Velvet is a luxurious versatile fabric that is used a lot in flower making. Whether you choose to make certain parts of a flower from it or a whole piece, it is good to know which velvet to choose when and why.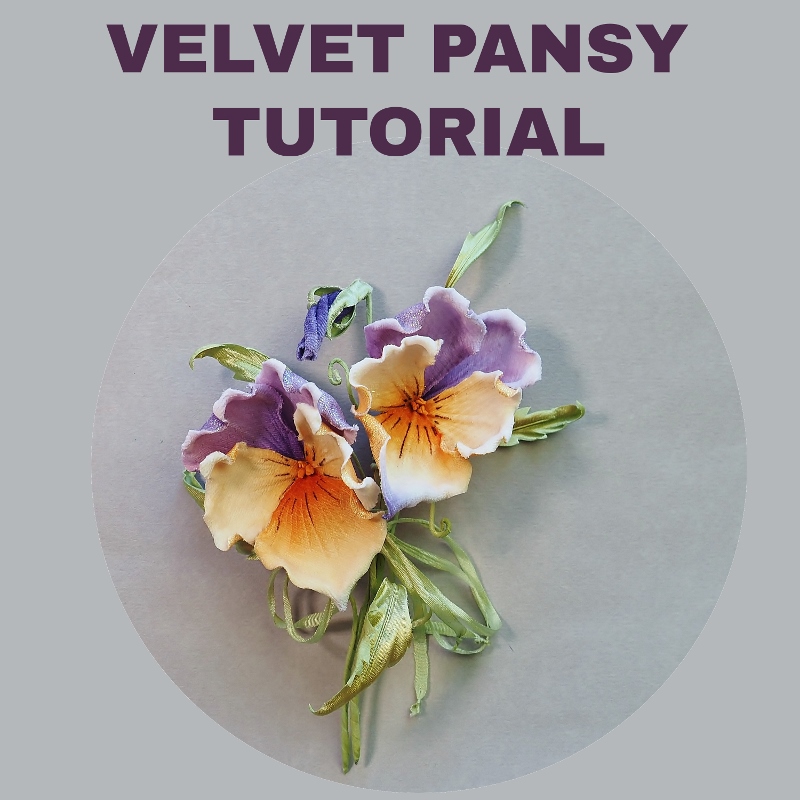 As autumn draws nearer I want to talk about velvet for making flowers. Velvet flowers are great for autumn-winter season and make perfect trims for felt hats too.
Since velvet was introduced for the first time in the Middle East back in 9th century it has always been associated with luxury, nobility, royalty. And indeed it was so expensive in the past that only wealthy people could afford it.
So what is velvet?
Velvet is a kind of woven tufted fabric in which the cut threads are distributed in an even manner in a short dense pile thus giving a very soft and smooth feel. Traditionally velvet was made using silk. Nowadays velvet is made from cotton, linen, mohair and wool along with silk. Lately, synthetic velvets too are being produced.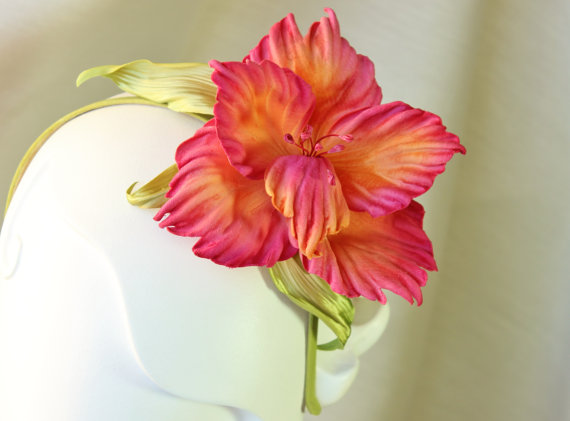 In flower making we are only interested in velvets made using natural fibers like silk, viscose or cotton. These fabrics dye well with Procion and other silk dyes and can be shaped with millinery tools.
Velvet is perfect for making leaves (with the use of our
Realistic Fabric leaves tutorial
), but whole flowers can be created out of it too. Think roses, pansies, gladioli, daffodils, orchids, camellias and many others.
Most of the techniques for working with velvet are very similar to other fabrics but there are some tricks and nuances that make velvet a little bit more delicate to deal with.
First is colouring. Because of its heavy weight, thickness and pile velvet absorbs a lot of water when being dyed. When left to dry on paper it will also lose a lot of water together with the dye. To achieve a brighter colour with velvet I always recommend drying flower parts on non porous surfaces like glass or plastic.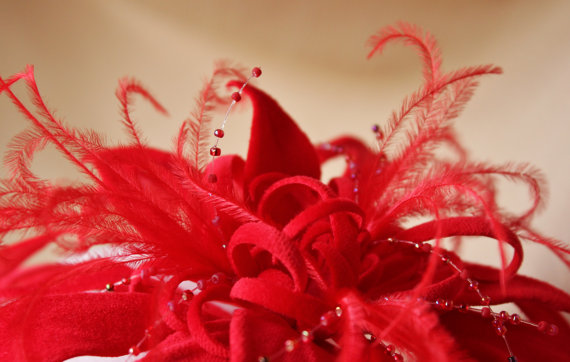 Velvet is always dyed from the right side. Try to be gentle with your brush strokes not to mess up the pile too much.
As you can imagine velvet dries quite slowly too, especially on a non porous surface.
Another thing that can be tricky is shaping.
When shaping velvet take your time and do it slowly, letting the hot tool warm the thick fabric through and mould it into shape.
In most cases velvet flower parts are backed with a thin layer of fabric.
Because velvet has such a gorgeous sophisticated finish I like using lame fabrics for backing to add an extra touch.
Velvet can be backed with satin too.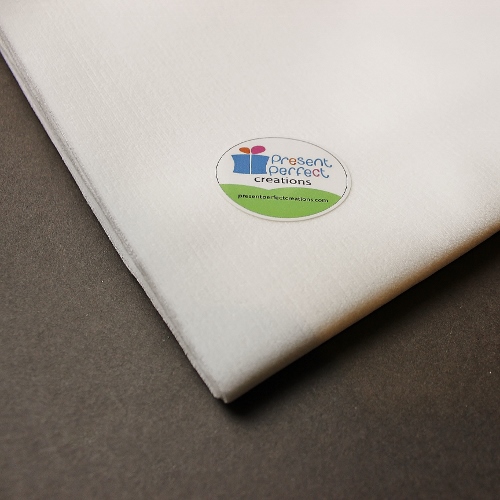 The type of velvet I commonly use in my works is made of cotton and has a very short pile.
It dyes well and is easy to work with.
I have a limited quantity of
fat quarters of this velvet
 as well as different
velveteen fabrics
currently available in my shop, so if you'd like to try it in your designs, make sure you get one now.
Ah, and the best bit is that this velvet comes prestiffened. It means it is ready to be used either for leaves, petals or a complete flower. To buy a velvet fat quarter please use the button below

Subscribe to our YouTube Channel for more flower making videos.