Description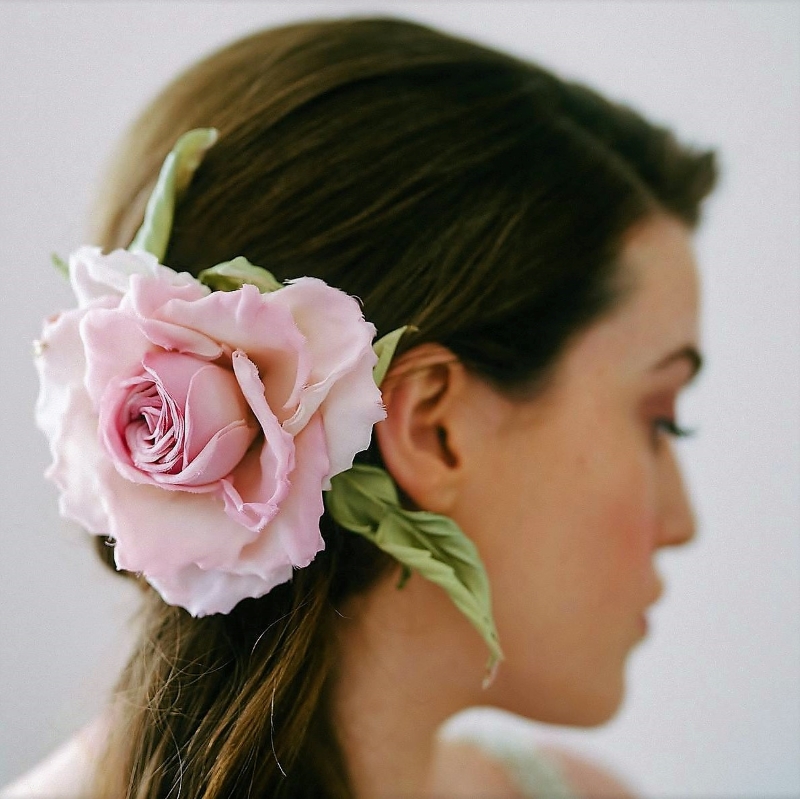 Do you believe in romance? We do! And what can be more romantic than a delicate pink rose freshly made in our studio? 
Now your can master this delicate beauty, too. Due to the popular demand we are offering this brand new tutorial on the Romantic Story rose before only available for our in-person workshops.
Aimed at intermediate and advanced flower artists with a set of flower shaping tools this rose features an unusual asymmetrical teardrop centre surrounded by blousy petals. We have chosen the romantic blush pink for this rose; however, you are welcome to recreate it in the colours of your choice.
In this tutorial you will expand your knowledge on shaping petals of various sizes with a number of flower shaping tools, learn to assemble complex rosebuds in the best traditions of flower making as well as arrange all the elements into an attractive wearable hair comb ideal for the most discerning of brides.
You will need specialist flower shaping tools to give this rose and the leaves a 3D shape. Learn which fabrics work best for this rose and opt for our specially designed DIY kits to try some of the new materials we have cherry picked for you. You can order your DIY kit for this design here
With more than 160 pictures explaining in detail the whole process of creating your own Romantic Story rose hair comb, the 90 page pdf tutorial (no hard copy is available) will cast light on one of the more complex fabric roses. I have included the pattern which you can enlarge or reduce in size depending on your project. The photo tutorial comes with an additional 25 minute video that demonstrates most tricky points for you.
Some of the techniques you will learn whilst mastering this rose:
🌸 how to dye petals, leaves and other parts of this rose in a realistic manner
🌸 how to back calyxes and leaves with other fabrics
🌸 how to shape petals of different sizes with multiple tools and tweezers
🌸 how to shape calyxes and leaves with millinery tools
🌸 how to assemble the complex rosebud
🌸 how to assemble the foliage
🌸 how to arrange the rose and foliage into a wearable hair comb
Level: intermediate/advanced (previous experience in flower making required)
Time: about 10 hours on average (plus the drying time)
PLEASE NOTE: NO MATERIALS are included in the price. The price you pay is for a .pdf ebook. There is no charge for postage.
ATTENTION OUR EU CUSTOMERS: please get in touch with us regarding placing your order on our website.